The significance of accurate data is becoming increasingly clear as the percentage of digital purchasers has climbed by 40% over the previous five years. Working with the massive volumes of information created within the eCommerce sector requires data validation, which is a key step. It guarantees that product information, customer feedback, and contact information are true and validated.
How to create validating digital product ideas? You must be sure that your company model is feasible before you scale and expand.
Validating product ideas can help with that. By doing this, you may avoid wasting time and money creating a product that is either useless or has no market need. 
A digital project involves a sizable number of people on both the client and agency sides, as well as a considerable amount of time, effort, money, and other resources. With so many participants, each with their own objectives and viewpoints.
What are Digital Products?
Online digital products marketplace can be defined in a variety of ways. There are some distinctions to be made, though. A digital product, generally speaking, and for the purposes of this article, excludes digital subscriptions, software as a service (SaaS), and physical goods purchased online.
To put it simply, a digital product is an intangible good that is shared and sold online without the need for traditional production processes or inventories. The majority of the time, these items take the form of digital files or streamable material and are consumed through electronic devices.
"We all utilize digital items daily. Purchasing a record on iTunes, a WordPress theme, or a piece of art that you can download and print at home. Digital items are as much, if not more, a part of our everyday lives as physical ones."
What is digital products ideas validation?
A product, service, or business concept is tested in a variety of ways as part of the validation process to ascertain its validity and feasibility.
Rapid prototyping is one method of evaluating a digital or physical device. A prototype saves you from spending time and resources on growing a digital products validation that still needs improvement. You may test your concept and final product using a prototype to evaluate how consumers react to it, what might be improved, and whether the product is even marketable with the types of digital products.
Why should you validate your product?
Validating the digital transformation lifecycle can help you save both time and money. In other cases, it prevents you from investing resources in things that are not worthwhile to construct. Not only that, though.
Additionally, it gives you knowledge about market requirements, your competitors, and your target market. As a result, you have clarification regarding the product and decide without purchasing anything. You are more knowledgeable about the specifications it must meet and which features are essential vs unnecessary. 
What is the common product validating mistakes that companies should avoid when developing digital products?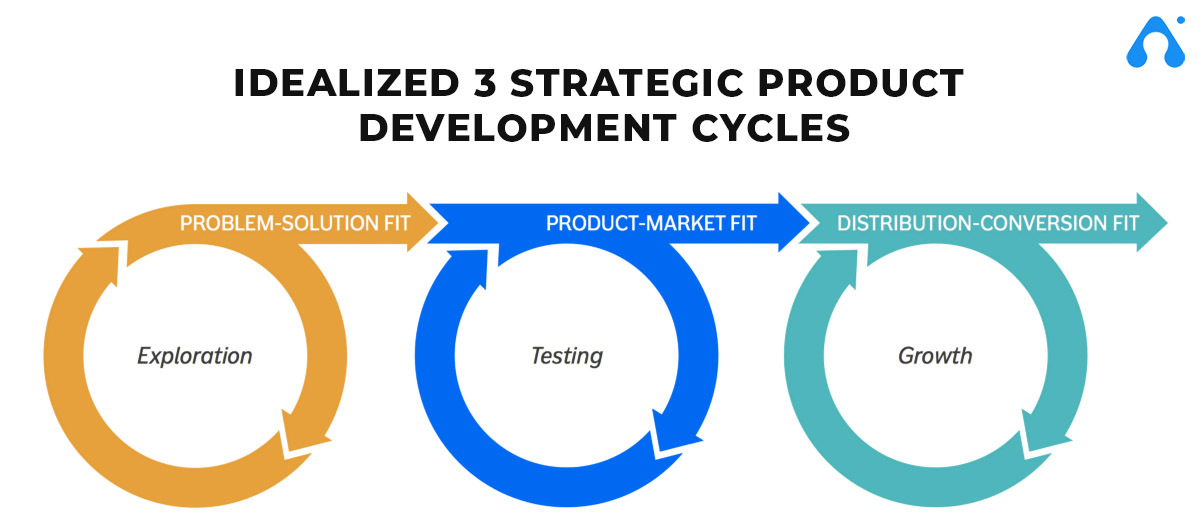 1- Assuming that you've discovered a product-market fit before you have.
Companies tend to place a greater emphasis on adding value than on determining whether or not customers would find it valuable or have an urgent need for it. You can only make decisions based on wishful thinking without this information. A product owner seeking shortcuts is frequently willing to assume that their final product properly considers customer demands and challenges and is prepared for scaling these ways to validate your digital product trends. Big error. Early-stage product development requires ongoing discovery, investigation, and assumption validation.
2- Avoiding making data-driven decisions and setting attainable goals
"What gets measured, gets controlled" must be among the most commonly held pieces of conventional knowledge. According to research, more than 80% of startups have trouble accurately assessing and comprehending their product KPIs. Well-maintained measurements reflect our choices. It's excellent if a product owner has a "gut instinct" while making judgments, but let's first accurately quantify their impact before evaluating how good they are.
You need all the information you can get as a business on customer happiness, monthly user growth, churn, repeat business, MRR/ARR, and CAC. Your choices are always reflected in one or more figures that might demonstrate whether you are moving on the right path or whether you need to make some changes.
3- Lack of product development experience using agile approaches
We think that the primary goal of agile product development must be to maximize commercial value. This entails locating and emphasizing the product attributes that will have the biggest influence on the results of business operations. This strategy also ensures efficient resource use throughout the product life while reducing the likelihood of failure. Agile frameworks should, in other words, increase effectiveness at every level.
Agile transformations are challenging to execute properly in more established businesses because they entail significant adjustments to the daily activities of employees. Because of this, we must rethink how to create digital products that we approach an agile transition and the associated change management effort.
Types Of Data Validation
Each piece of data goes through a number of tests throughout the validation process. All the common data validation types are listed below: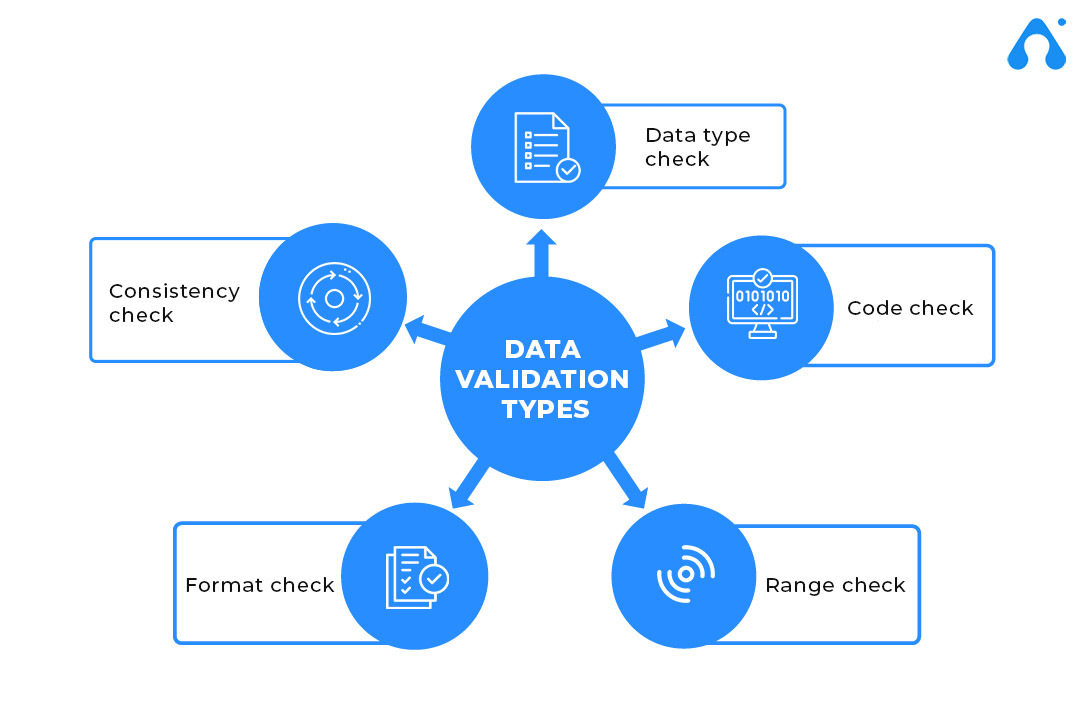 1- Data type check- The first is a field type check, which makes sure that, for instance, letters are not entered into a field intended solely for numbers. Input validation, which ensures that the input is free of logical errors and other errors, is another component of this check.
2– Code check:- This includes ensuring that all essential fields are filled up using needed field checks and attribute validation (verifying information against a list of attributes and seeing if the required attributes match).
3– Range check:- This guarantees that attributes stay inside a specific range of values and is also known as an attributes range check.
4– Format check- This kind of check guarantees that entered data properly fits the format specification. For instance, a set format exists for international phone numbers: + country code + (area code) + 3-digit prefix + 4-digit subscriber number. Errors are any deviations, such as the absence of a country code.
5–Consistency check- This entails comparing data to a list of values that include formatting guidelines and determining whether the specified properties match. This verification establishes the input's logical consistency.
Minimum Viable Product (MVP)
In order to test the product and gain insight from it, we advise doing design sprints and creating Minimum Viable Products for startups. All of this is done to maximize the product's potential and identify its USP so that it will satisfy market demands.
We look forward to meeting the target audience because of this as well. We can get early consumers' input, analyze it, and then apply it to the product to make it more valuable. We can also examine their initial reactions to the product prototype. In actuality, several alternatives, features, and styles come from ongoing evaluations and feedback from prospective buyers. That is what distinguishes the most profitable digital products.

What do you believe is required to ease the process from concept to MVP for entrepreneurs?
In most cases, we want to begin with a framework of some sort. Discovering, comprehending, and empathizing with the present market are our goals. From there, we would typically collect all the data and use the lessons learned to identify the actual difficulties at hand.
We then proceed to the development of concepts.
Prototypes are used in this situation so that we may test the concepts and see if they work or not. Finally, we convert our presumptions into knowledge.
Beginning with an idea, we consider business use cases before beginning a design sprint.
We have the R&D sprint, where we look at new solutions and associated technology for digital transformation. Next, we do research before moving on to prototyping so that we can present prototypes to users and investors. Depending on the situation, the duration of the entire invention process might range from two to three months.
What happens after rapid prototyping?
We already have a functional prototype that will make money; all we need now is a route map. Since the client is frequently enthusiastic at this point, it's critical for consultants to assist in helping them build a good plan in order to keep things moving forward. To avoid overloading the product with several additional features that complicate things, we must go slowly.
You won't be able to clearly discern actual cause and effect if you proceed to the prototype stage with a tonne of features and functionality to test. If you have 50 features, you won't know which ones are the most important. Additionally, time to market matters. 
To verify the client's business strategy, we must examine how we assess everything using A/B testing, performance tests, and other methods. Later on, we may add another 50  characteristics, but first, they need to be measured. Entrepreneurs need to be aware of the effects on the product.
Conclusion
At Appventurez a digital product development company, we don't blindly build the app or website with what we have, but each time we seek to validate the product from the very first stage. That's why workshops, building a PoC, MVP, and testing are so essential.
From the beginning of our cooperation, we're focused on the success of the product launch as it's equally crucial for us as it's for you. That's why we carry out internal and external tests – to gather even more feedback, see customers' preferences and implement it all in a smart way to encourage new customers to buy the digital product.
If you want to talk about your idea or discuss its chances of succeeding in the market, book a meeting with Leo or send us a message. Contact us, we'd be happy to talk to you. Let's validating digital product ideas together.

FAQs
1- Why is it important to validate a product?
By validating your product, you can determine whether consumers will purchase it and whether your company will be lucrative. Even though it's difficult to guarantee your product will be a complete success before it is actually launched, the product validation process may greatly improve your chances.
2- How do you validate assumptions of a product?
Use a strategy that is common in science to achieve this: Set up and conduct well-defined tests to continually check your assumptions, phase out the underlying assumptions behind your notions of what may be, and then use what you've learned to iteratively refine your assumptions.
---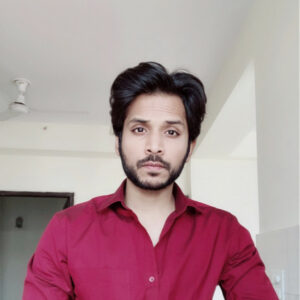 Anand Prakash
One of the Co-founders at Appventurez
Anand specializes in sales and business development as its VP - Sales and Presales. He supervises the pre-sales process by upscaling on establishing client relationships. He skillfully deploys instruments such as cloud computing, automation, data centers, information storage, and analytics to evaluate clients' business activities.
---