As we continue to face unprecedented turbulence due to the pandemic, advancements in broadcast and media technology are at an all-time high.
Gone are the days when marketing and broadcasting were limited to newspapers, television, radio, pamphlets, and magazines. From purchasing/leasing, a DVD to streaming favorite shows on Netflix, from reading a newspaper to receiving instant notifications on the latest update, from taking up tuition to cracking exams by preparing through online learning platforms on our smartphones – We are witnessing a paradigm shift in the consumption of media business via digital technology in media.
What is digital technology you may ask? It is an umbrella term for the computer or mobile-based products and solutions that are radically transforming almost every aspect of human life.
Moreover, as the coronavirus outbreak continues to wreak havoc across the globe, people's time that was otherwise spent in the outside world is now being spent on the sofa by consuming vast amounts of media.
Given the burst of digital technology in media (in the last decade) has blossomed to incorporate multiple internet platforms, a welcome addition to the traditional ways of circulating content. 
Table Of Contents
What is Broadcast Media?
We have to know why broadcast media is important like Broadcast television, Cable television, Radio, On-demand television, On-air endorsements, TV/web integration, Long-form programming & Multi-language programming – All these are the forms of Broadcast Media. 
Technically, the term 'Broadcast Media' means sending information via television, radio, newspapers, magazines, even Bluetooth marketing and other forms of location-based transmissions to a vast group of recipients.
What are the New Trends in Broadcast Media?
From traditional broadcasters to online content platforms – we have come a long way in delivering the best content possible, expeditiously, that is highly affordable. 
Back in the time, newspapers, radio, and television played a significant role in the mass distribution of content. So as we see an exponential increase in the surge of content consumption – coronavirus pandemic-induced social isolation has left people more and more time to kill – it's time to twig the old ways with a modern approach. So let's jump to-
Trends to Watch Out for Broadcast Industry
As almost the whole world is confined to their homes, OTT platforms and TV channels have become the key source of entertainment. Tech-savvy viewers continue to sate their appetite while enjoying and absorbing information from platforms digital broadcasting examples such as Netflix, Inshorts, Amazon Prime, and YouTube. 
This highlights how traditional cable isn't the only way audiences are consuming TV content – mobile phones and OTT platforms has impact of digital technology on media are ruling the media and entertainment industry by keeping people glued to their screens & news-related apps are helping users catch on COVID-19 updates and lockdown measures. As a result of broadcast media technology, the consumption of digital technology in media has increased like never before. 
According to the reports by eMarketer, in 2021, the number of traditional TV viewers grew by 8.3 million to 287.3 million. Similarly, the data by Statista displays that between the weeks of February 3 and March 9, 2021, the share of total gross quarter hours viewed across major broadcast television channels increased from 25.7 to 30.4% when it came to local news broadcasts.
1. Artificial Intelligence (AI)
In this digital era, consumers prefer human-curated/tailored/custom content. As they become more and more tech-savvy, the broadcast and media technology service providers are leveraging cutting-edge technology to automate the process and serve what users want.
Netflix integrated the power of Artificial Intelligence to recommend content to the users, based on their viewing preferences. This also results in video compression, delivery, and an opportunity to automate workflows.
Harnessing the features of artificial intelligence and algorithms will offer better, more targeted recommendations and in turn, a better user experience. Not only AI, but companies are also doing their best to develop blockchain-based business models, keeping in mind the blockchain technology trends, to solve potential issues including security, payment, and managing digital rights.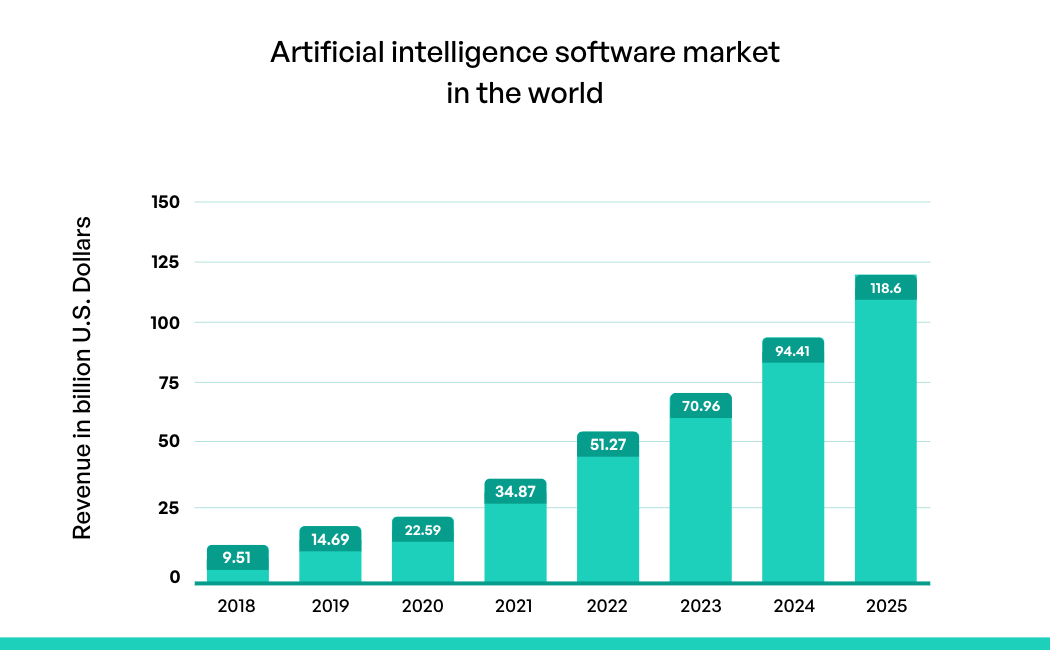 2. Generational Shifts
The times are changing. Moreover, due to the frenzy of the coronavirus-induced pandemic, the switch has been felt more substantially. Gen Z and Millenials consume data and content uniquely than other different generations. They are born and raised when the rich data is flooded over the internet and traditional media, all within instant reach.
However, such a generation is more likely to be unaffected by the conventional way of broadcasting. They rely on their devices to keep themselves informed and distract themselves more than ever. 
"Different age groups now have very different patterns of media consumption, and this is likely to persist," says Les Binet, Group Head of Effectiveness (adam&eveDDB)
Thus, as digital technology becomes increasingly accessible and democratized, media companies should study media consumption by different age groups and their behavior patterns to engage a captive audience by sharing interactive, dynamic, and data-driven content, particularly one that interests the different age groups.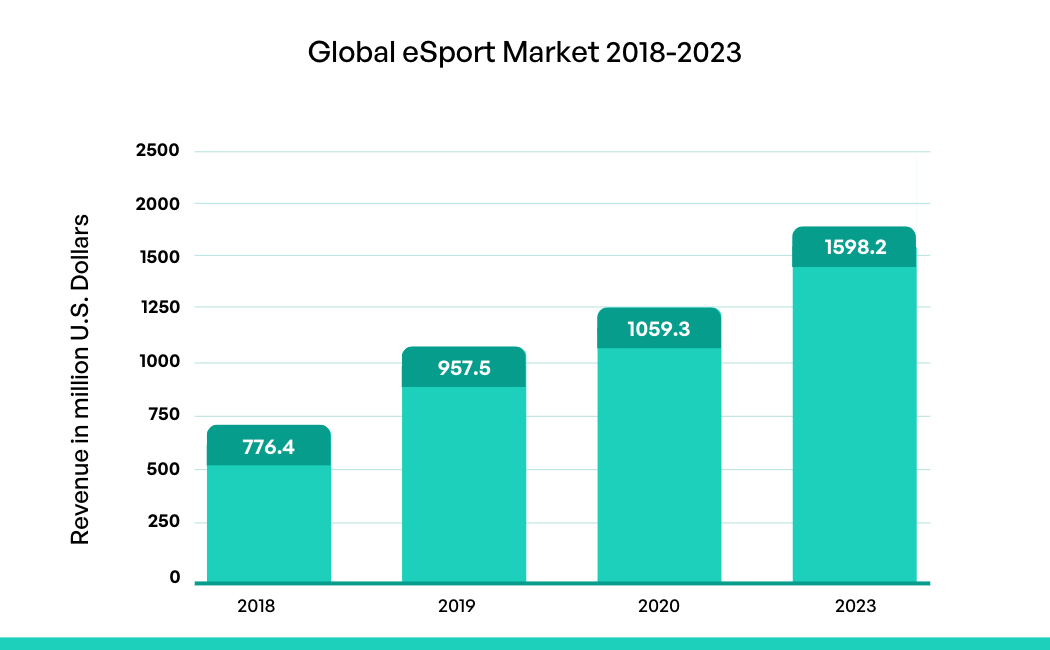 3. Voice-Controlled Devices
Wishing to change the TV channel but feeling lazy to get out of bed – Voice-controlled devices are making lives simpler and easier.
Voice assistants have made a big splash in our personal lives. Also, a recent study by VoiceLabs states, '30% of respondents noted smart home devices as their primary reason(s) for investing in an Amazon Echo or Google Home.'
Voice-controlled searches are benefits of digital transformation on the rise and will just keep on extending beyond 2021. Best-known streaming services like Netflix and Amazon Prime Video require advanced search skills to aid viewers surf through their massive content libraries. Voice-controlled searches are proven to improve the customer experience and enhance accessibility to the content comfortably.
The crucial time is there for the voice-empowered devices where trends like AR VR development adoption by a large number of consumers are not to be seen at this point. 
4. The NextGen TV – ATSC 3.0 Technology
The NextGen TV – ATSC (Advanced Television Systems Committee) 3.0, the future of television broadcasting, is the next-generation technology for broadcasting. The NextGen TV is an upgrade of an antenna-based TV system or Over-The-Air (OTA) that comes with the internet to provide an awesome user experience.
Through this technology, the users can watch broadcast videos not only on TV but also on smartphones, tablets, etc. Android-based TVs like Sony, Samsung, and LG are now adapting this new ATS-3.0 model.  
Henceforth, integrating the NextGen TV ATS-3.0 technology advancement in media will be your excellent shot at achieving the unachievable. 
We, at Appventurez, are tech evangelists who excel in enterprise mobility solutions to personalize the IT experience. If you are looking to incorporate the solution, get in touch with us. 
5. Augmented Reality Graphics (AR-GFX)
Augmented Reality Graphics (AR-GFX) is one of the hottest and new trends in broadcast media. The broadcasters have now shifted their focus on creating virtual environments where the virtual objects appear as if they are real or present. 
News-telecast, eSports, live streamers, and Elections-telecast are some of the known examples of live broadcasts that follow real-time data integration using AR graphics tools & technologies.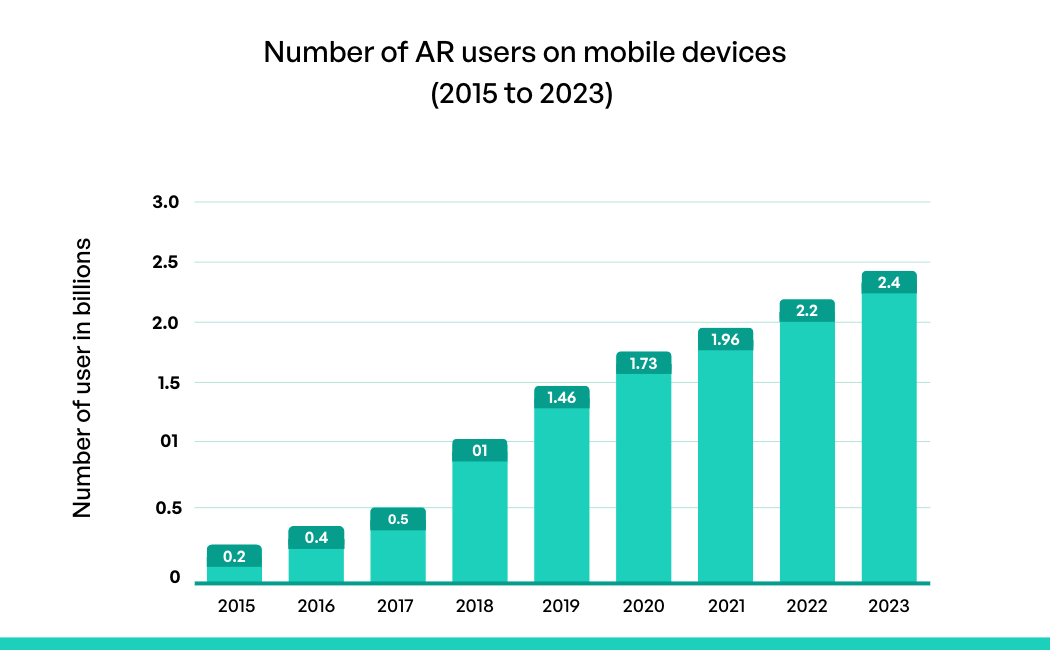 Why is AR-GFX creating so much buzz and gaining the limelight? You get to create memorable experiences for the audience, connect content to the environment, reduce production costs, do storytelling visually, and no more inconvenience due to lighting setup and chroma keys.

Rest, if you have been staying low-key and not well-aware of what Augmented Reality is, here is an augmented reality guide.
6. Over-The-Top (OTT) Technology
Over the past few years, entertainment platforms like Netflix, Disney+, and Prime Video have grown exponentially to replace almost all traditional television channels. So what fueled this? The rise of internet and OTT technology development.
OTT technology, one of the new trends in broadcast media, is software for media distribution that makes it possible to avoid old-school streaming technology and broadcast video content over the internet as we know Netflix has transformed the video streaming services. 
It has compelled viewers to 'cut the cord' of cable. Plus, according to the reports, about a quarter of cable users will cancel their subscriptions by the year 2023.
7. The Virtual Cloud Technology
As the world is reeling under the most severe pandemic of the century, the revolution is already underway – Thanks to virtual cloud technology for development. This new technology in broadcasting media has already been integrated via the IT-enabled technology known as Cloud. 
Amazon Web Services (AWS), Rackspace, and Microsoft Azure are some of the Cloud Service Providers (CSPs) providing public and private types of Cloud services. The usage of such services requires a stable internet connection.
Almost every broadcaster has been transitioning to cloud technology to offer a seamless experience while developing, sharing, and consuming content while managing both time and cost.
So, these are some of the new trends in broadcast media that broadcasters must adapt to stay relevant. Identifying the key changes and incorporating emerging trends in broadcasting will most likely lead to success and prepare you for the future.
How Mobile Technology is Changing the Face of Broadcast?
According to recent data published by Zenith, 'Averaging almost eight hours a day, people around the world spend more time-consuming media than ever before.' 
For years, TV was the undisputed broadcasting leader (and it still is). However, with the increased internet consumption, TV's reign has taken a setback. Smartphones have transformed the face of broadcast by offering an 'on-the-go' and 'interactive' mobile solution. 
With the rise in the number of mobile-connected devices, users are experiencing a more engaging, interactive, and customized broadcast experience. In short, mobile phones have complimented the existing ways of viewing.
This digital transformation in media industry has compelled broadcasters and channel owners to opt for new and diverse distribution platforms and utilize innovative technologies to maximize reach in a fun and interactive way. All things considered, broadcasting on mobile is taking off at an exponential rate and seeing a steady curve.
How Appventurez can Help you Revamp your Media Platform?
As new digital media and technology emerge, so does the way to present content online. If you are in the media industry today, it's time you twig your old ways and take a serious look into how emerging trends could benefit your business. 
Ultimately, the digital transformation agency needs to put its best foot forward to provide a unique and engaging experience – according to the target audience's platform of choice. This is vital to ensure your business sustains and stays prepared for even the next generation of consumers.
Our experts at Appventurez a mobile application development company can help you build a strategy to keep up and even leap ahead. Get in touch with us today!

FAQs
Q. Why digital media is important?
People are empowered by digital media because it enhances social contact. People are connected in ways never previously imaginable because of digital media, which allows users to sustain connections beyond time and location.
Q. How does digital media affect culture and society?
Social media and other digital technologies have enabled us to interact and share in real-time throughout the world and across traditional cultural divides. The digital gap, on the other hand, may result in an even bigger difference between connected and disconnected civilizations.
Q. What is the role of media in our society?
The media has a vital role in raising public awareness and disseminating information that influences public opinion and attitudes. Whether it's television, radio, or the internet, media is becoming a more potent instrument. Social media is rapidly encroaching on every part of our life.
---
---