"A block that chains everything is the youngest of innovation for the oldest of functioning"

Blockchain- As per the Research & Advisory firm Gartner, Blockchain technology is listed under the top 10 strategic technologies for the year 2021. The technology is expected to come under the mainstream functioning by the year 2023.

From banking, cybersecurity, healthcare to intellectual property, Blockchain emerges as the technology that is capable of bringing major changes and new opportunities across the industries.

Meanwhile, when this was the global market size of the technology is also growing majorly in a few regions in Billions!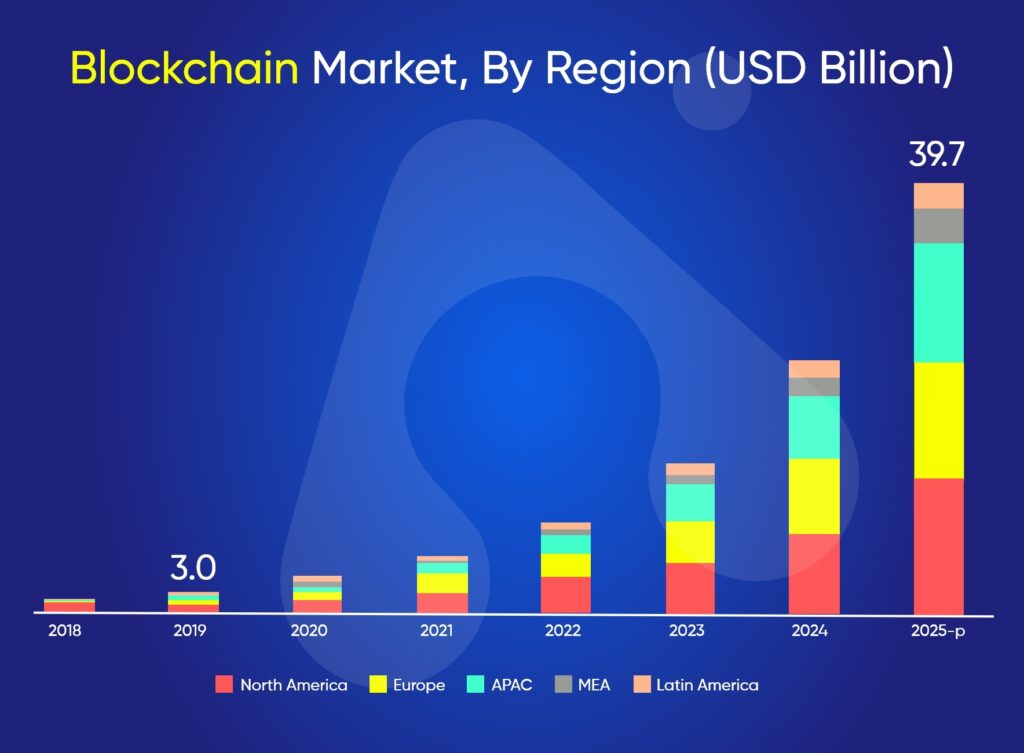 This results in evolving blockchain technology trends 2021 that are also going to remain the market for the long run from this year. Before checking out the trends in detail, let us quickly have a look at the blockchain technology statistics to strengthen its potential for the coming years.

Get a quick look at- what are blockchain technologies, its basic understanding of blockchain and how it works in our blog. The understanding will then easily connect the dots while bridging the gaps too.

Top Blockchain Market Statistics
The market capitalization of Bitcoin expanded to approximately $72.37 billion in Q1 last year.
There are high chances that financial institutions and banks using blockchain technology can reduce their cost on infrastructure by 30%.
9 out of 10 people are engaged in Bitcoin transactions. Bitcoin cryptocurrency is built using blockchain technology.
Over 20+ countries have researched about national cryptocurrency.
In the year 2018, almost 9 banks in Europe and America explored the trends of blockchain technology.
It is predicted that by the year 2025, half of the global healthcare administration will use blockchain technology for business operations and functions.
With a handful of information on the side, it is now the right time to check out blockchain technology trends 2021 in detail.

Top Blockchain Technology Trends 2021 & Beyond Follow
1. Blockchain as a Service (BaaS)
One of the very first blockchain technology trends 2021 and beyond is BaaS. BaaS is generally referred to as Blockchain As A Service. The technology though listed itself as the trend for 2021, but it is still in use by startups and well-known companies.

BaaS is basically a cloud-based service giving access to users to develop their own digital products all the while including blockchain technology.

What is blockchain technology used for can be answered here.The Digital products that involve BaaS can be decentralized applications (often called Dapps), Smart Contracts, or other services that require a little less of a blockchain-based infrastructure.

For future trends of blockchain technology, well- known organizations that provide BaaS based services are Amazon, Microsoft strengthening the potential of the technology.
2. Federated Blockchain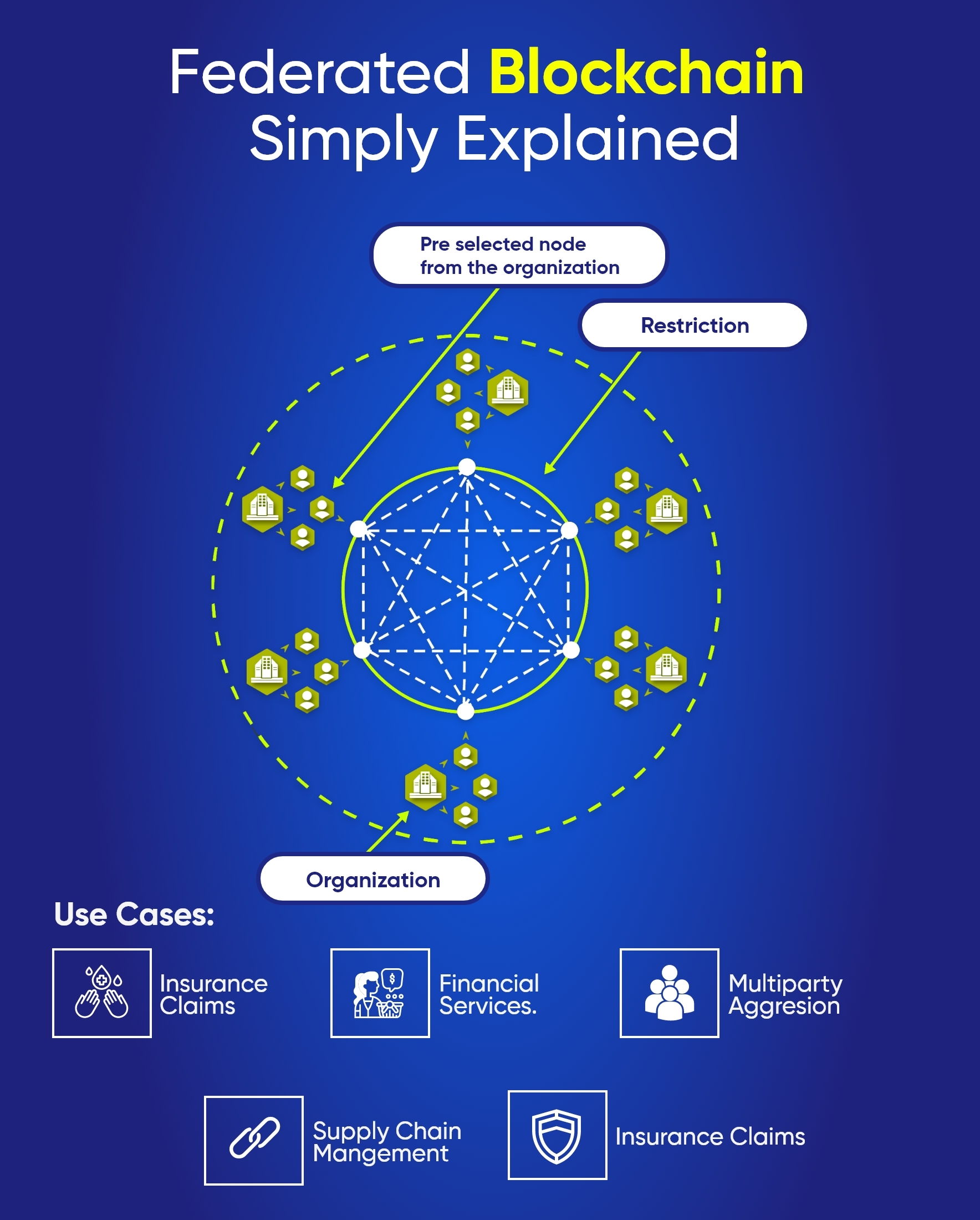 The network for Blockchain is broadly divided into 3 categories named-
Private
Public
Hybrid or Federated.
Among the 3, Hybrid or Federated blockchain is seen as the best and latest blockchain trends in the industry. It is the upgraded version of the blockchain model making it the ideal choice for various use cases.

Emerging blockchain technology Federated blockchain can be used by multiple authorities and can easily control pre-selected nodes of blockchain. The selected group of nodes can validate the block in order to process the transactions further.

By the end of this year, there will be a rise in the usage of federated blockchain networks with a customizable outlook.

3. Stablecoins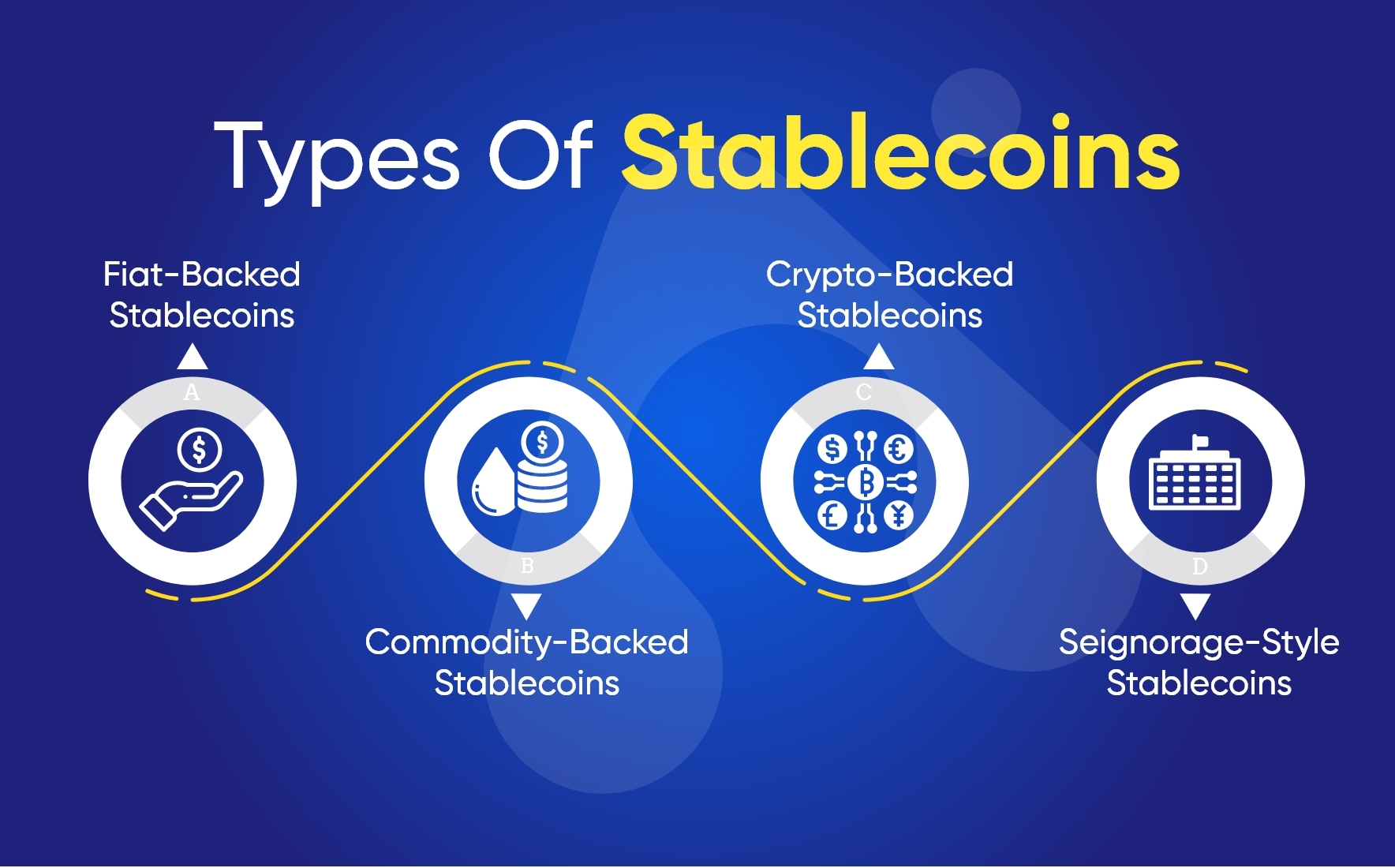 Cryptocurrencies one of the best known blockchain trends, are seen as the byproduct of Blockchain which is highly volatile in nature. This made the entry of Stablecoins in the field. Stable value is associated with each coin which is yet in its initial phase and is predicted to showcase its potential by the end of this year.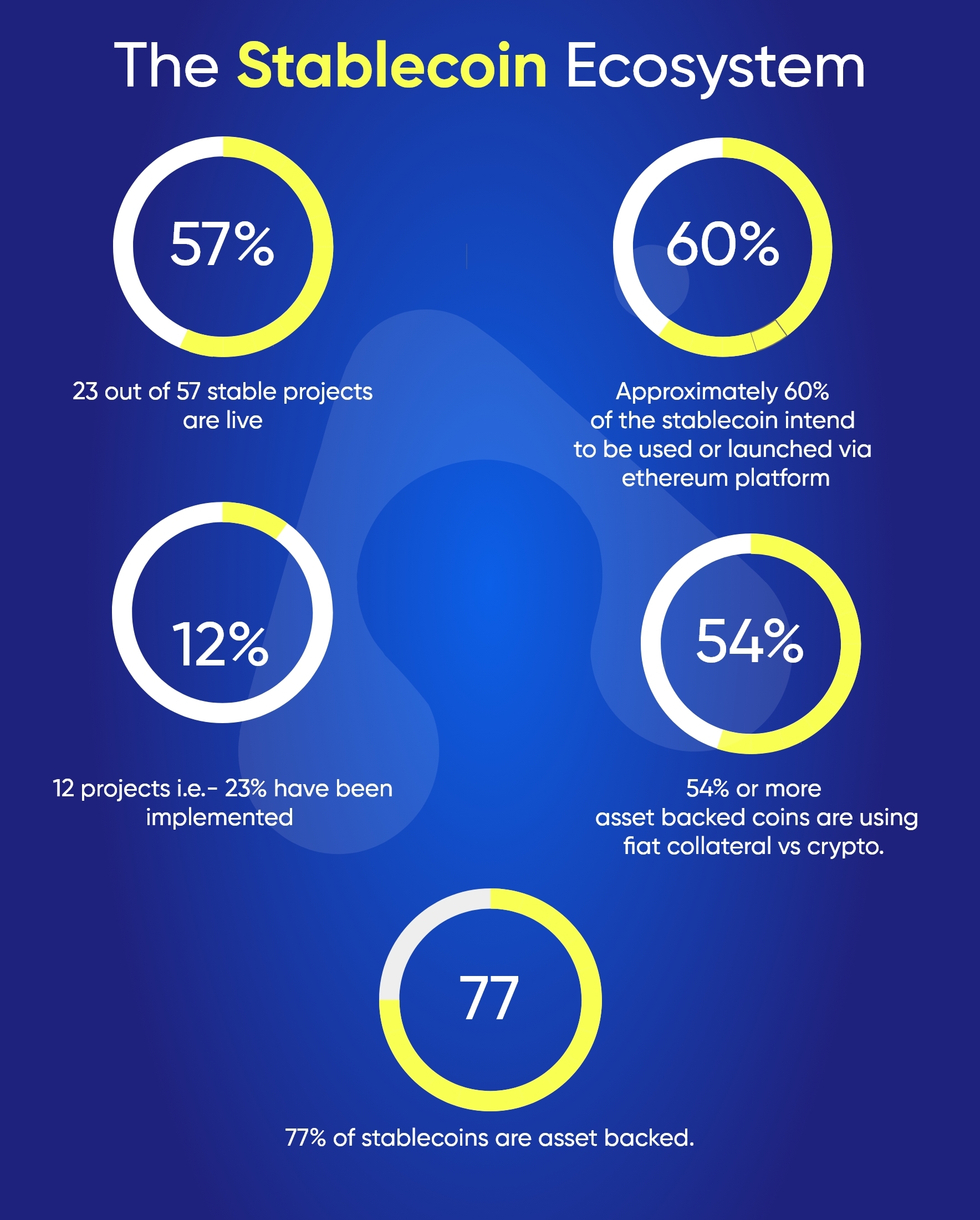 One of the top reasons for the Stablecoin blockchain technology trend is the introduction of Facebook's cryptocurrency "Libra".

4. Social Networking Problems
More number of smartphones and mobile applications obviously means more number of users around the globe. Last, there were over 2.77 billion social media users worldwide.

The introduction of blockchain technology or better say emerging blockchain technology in social media platforms can limit the issues of scandals, forgery, privacy violations, content relevancy, data control, and many more. Hence, blockchain technology trends 2021 also revolve around social media platforms.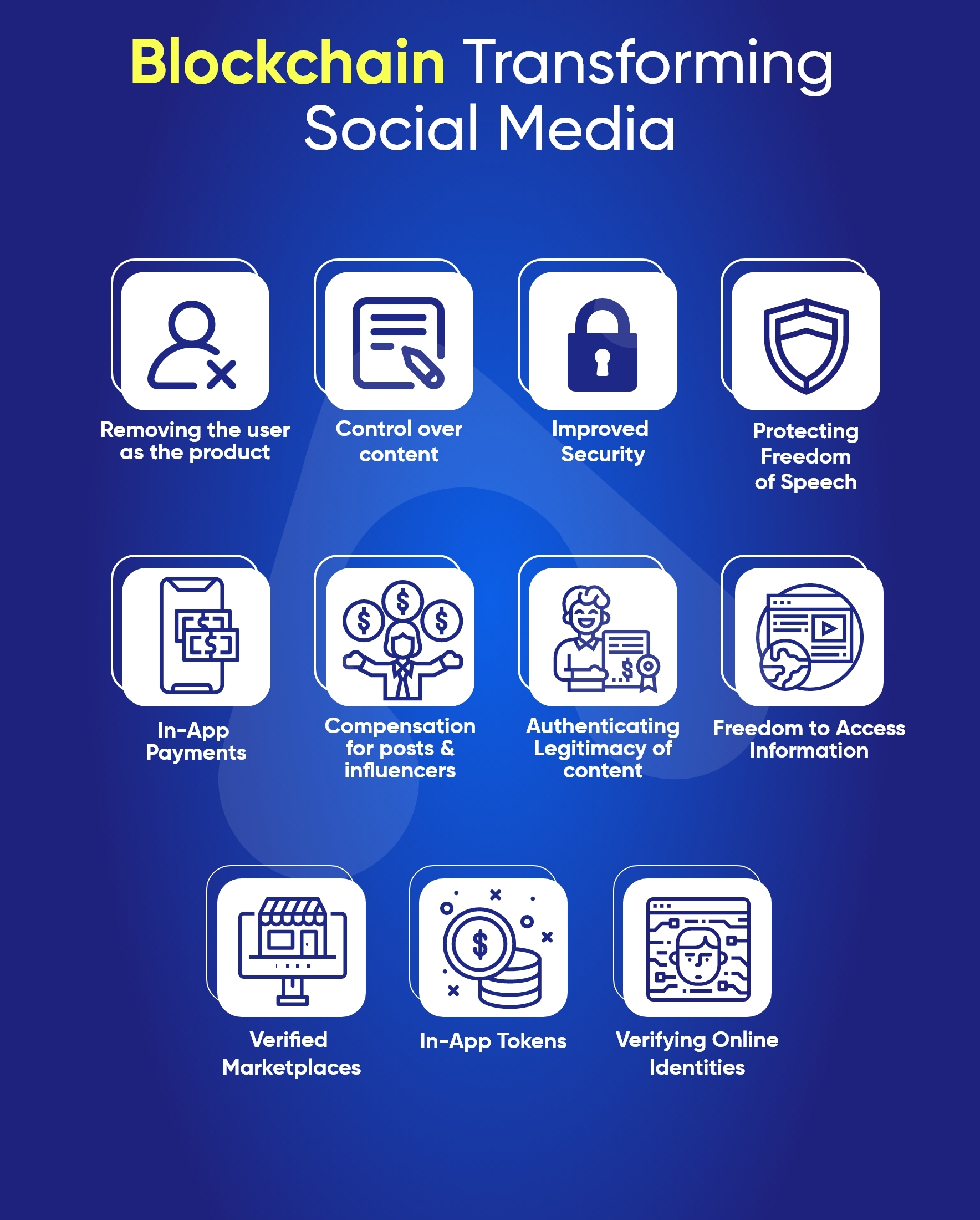 With its help, it will be ensured that social media data published can neither be copied nor be traced even after deletion. This will make users store their data securely all the while maintaining ownership. Also, blockchain technology ensures that the power of content remains in the hands of the owner instead of the platform owner.

However, one of the emerging blockchain technology challenging tasks will be convincing the social media platform owner to accept the technology.

5. Interoperability and Blockchain Networks
Next in the lead for blockchain technology trends 2021 will be based upon interoperability and blockchain networks.

Blockchain interoperability has the potential to share data and other important information across multiple blockchain systems including networks. This makes the process of viewing and accessing data across different blockchain platforms streamlined.

However, Interoperability latest blockchain technologymight be challenging currently when it comes to sending data from one Ethererum blockchain to another specific blockchain network, but it has numerous benefits. These benefits can be explored once the use of interoperability will become mainstream.

6. Economy and Finance Based Applications
Financial institutions and the banking sector don't require to change the whole process of operations in order to integrate blockchain trends.

The Banking and financial sectors after applying cryptocurrency are also in support of using the same for traditional banking operations too.

As per the PWC report, around 77% of the financial institutions are about to adopt blockchain technology under their in-production system by the end of 2021.

Meanwhile, blockchain technology will simply reduce excessive bureaucracy, while conducting faster transactions that too at lower costs. The practice also improves the secrecy side too.

Furthermore, blockchain trends gartner, one of the predictions for blockchain showed that the banking industry will derive over 1 billion dollars of business value through blockchain-based cryptocurrencies by 2021.

Along with that, blockchain can also be used for launching new cryptocurrencies which can further be regulated or influenced by monetary policy.

7. Blockchain for Government Agencies
Blockchain for Government agencies is one of the next trends in blockchain technology.
A distributed ledger is one of the most attractive things for governmental bodies meant for administering large amounts of data.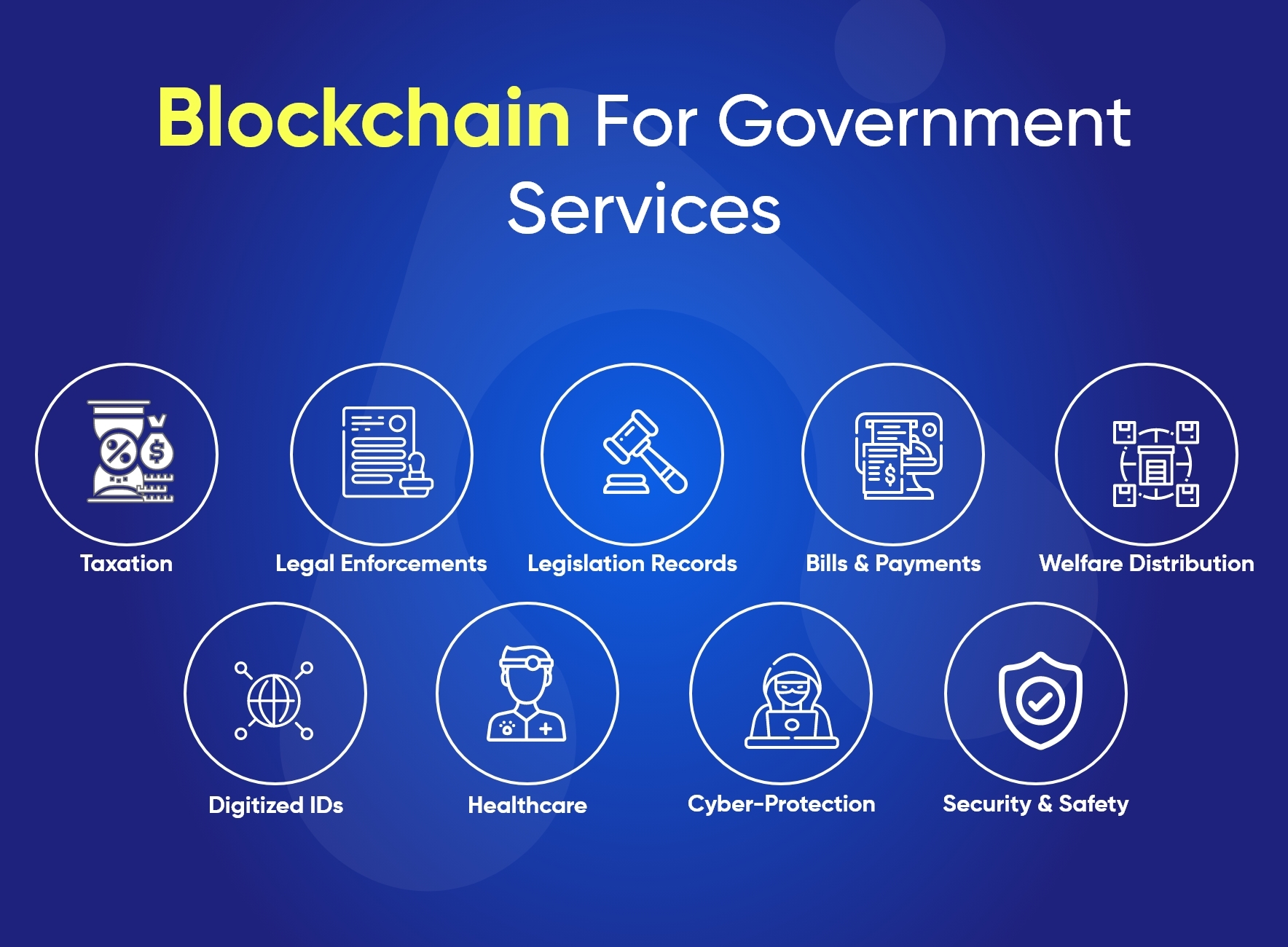 Similar to blockchain in the Supply chain, Governmental bodies today got their separate database in order to look for the required information related to residents from each other. To this, the integration of blockchain technology for effective data management will further help in improving agencies' functioning.

Know more- Top blockchain programming languages to be a blockchain expert

As per the report by blockchain trends gartner for the year 2022 showed that over a billion people will store on a blockchain irrespective of their awareness.

8. Blockchain Combines with IoT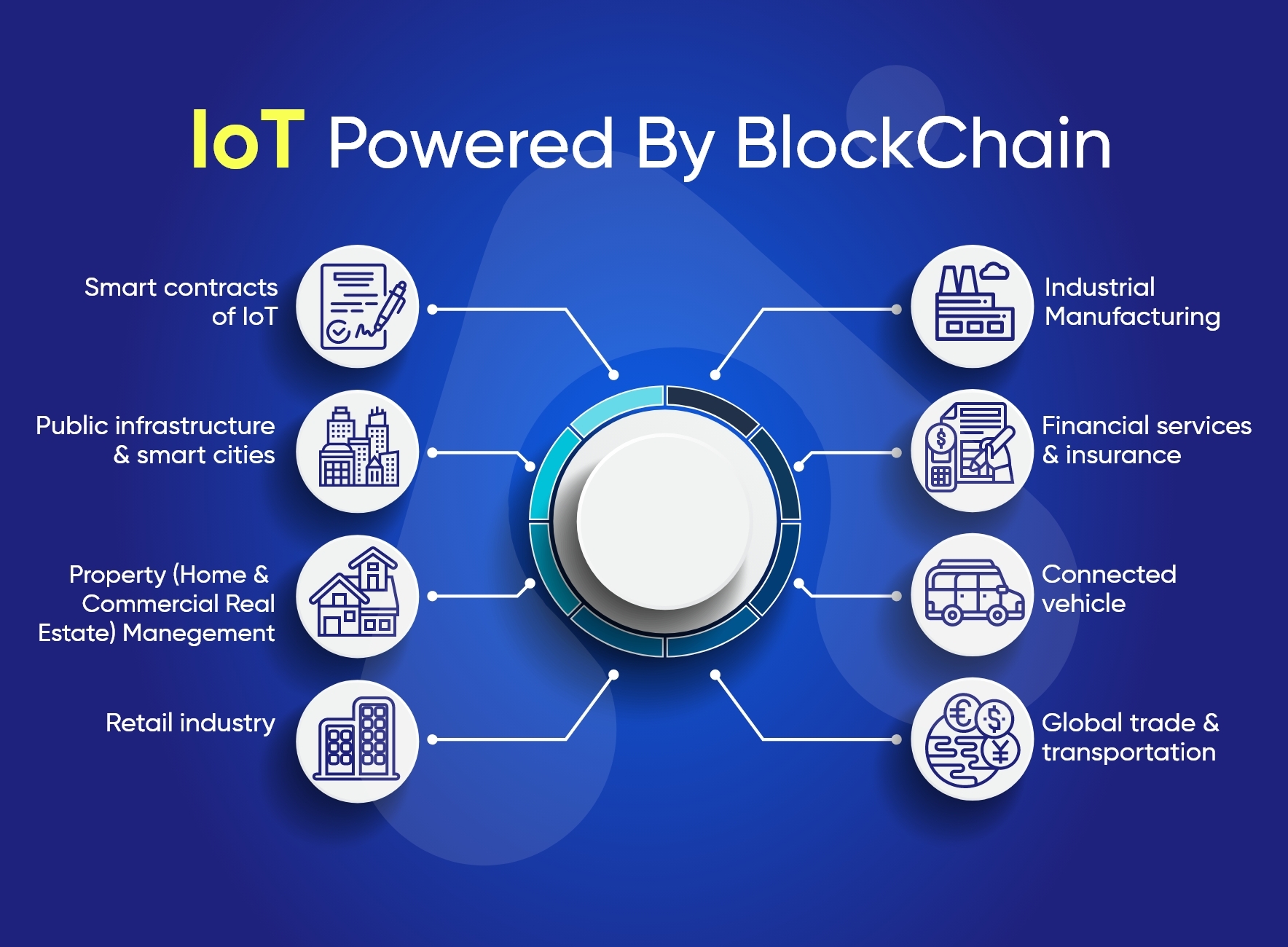 The IoT market, next in blockchain trends will come up with more innovation along with safety challenges while focusing on security. Meanwhile, the number of internet-connected devices crossed 26 billion marks till now.

With the constant surging of internet-connected devices, the hacking issue will also increase. This makes it an urgency for the business to stop intruders from interpreting the core operations. Also, when used strategically, the trend can answer how blockchain technology is predicted to upstages businesses.

This can be eliminated through the integration of blockchain technology. Via the blockchain for business, everyone can participate in the network of nodes of the blockchain network in order to check the blocks along with transactions stored and approved. Other than that, users will get private keys for controlling transactions too.

Furthermore, as blockchain technology is decentralized, there is no single authority that can approve the transactions eliminating Single Point of Failure (SPOF) weakness.

Now comes the number of the third and most important thing is all about security. The blockchain database can be extended whereas the previous records cannot be altered.

Just like IoT in Healthcare, Impact of IoT on mobile app development, IoT in blockchain can help in pushing things for better results.
9. Blockchain with AI
Artificial Intelligence with blockchain has the ability to bring better developmental results. Also, the integration will also show a level of improvement through a plethora of applications.

International Data Corporation (IDC) suggested AI global spending will reach $57.6 billion by the end of this year whereas over 51% of the organizations will make the use of AI with blockchain integration.

This one of the next blockchain future trends with dual strength will help in recording data and variables used for decision making under machine learning. When this was about strength and mechanism, AI can boost blockchain efficiency better than manual and standard computers.

A few examples of AI in blockchain applications can be- AI decision making, Smart computing power, Diverse Data Sets, Data Protection, Data Monetization.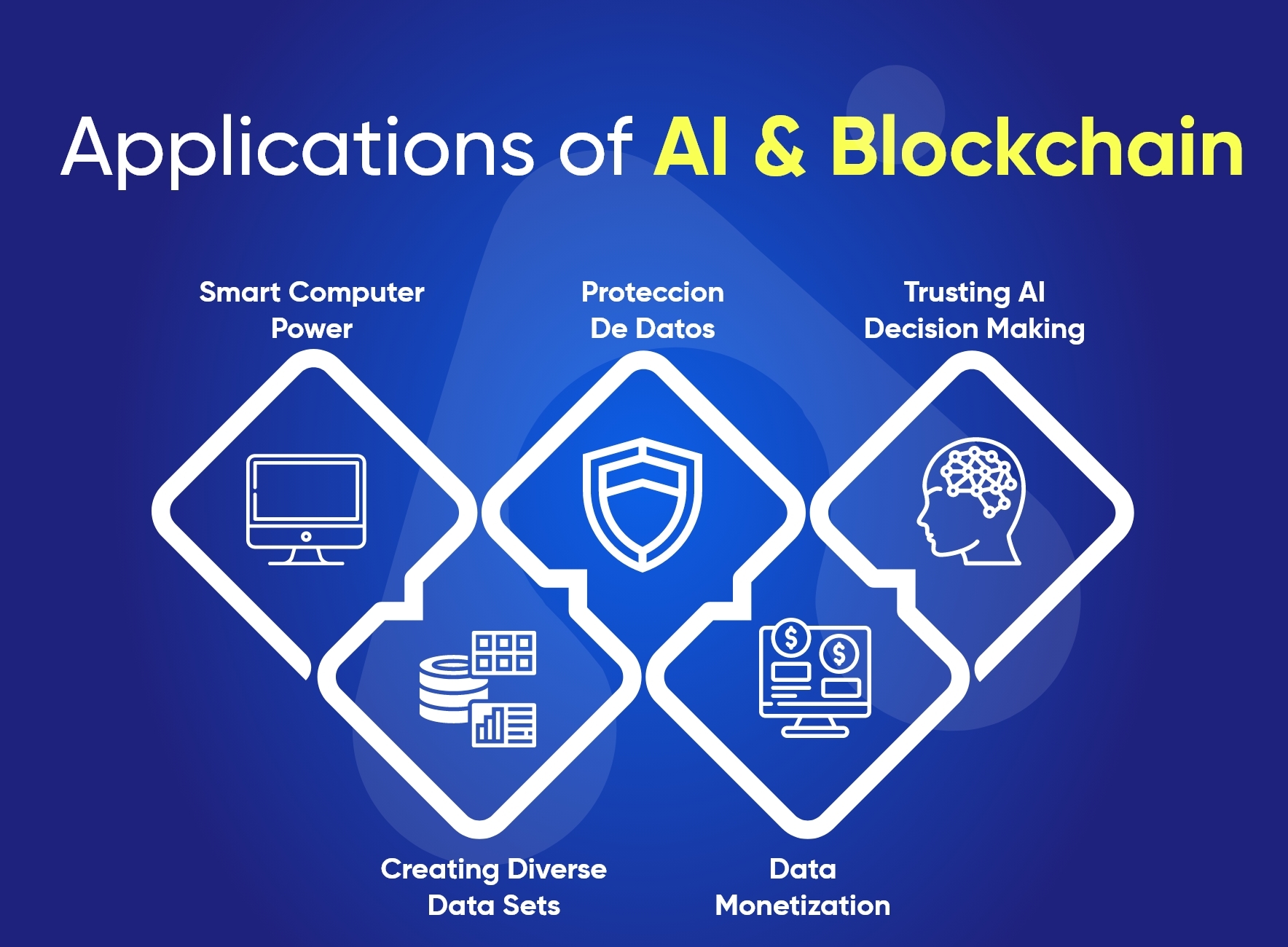 10. Ricardian Contracts
Ricardian contracts are new in the list of blockchain technology trends for 2021. These contracts are human-readable legal agreements agreed and signed by the parties involved in the contract.

The contract converted into a machine-readable contract listing down the intentions of the parties involved.

11.Hybrid Blockchains
The next blockchain technology trend that is going to make things a little better will be a Hybrid blockchain. This type of blockchain will use the appropriate part of public & private blockchain solutions.

The advantages one can take from Hybrid blockchain are-
Lower transaction costs
Cyber threat and attacks protection
Options for changing rules
Confidential practices
Operating in a closed ecosystem
12. Content Streaming
Content streaming is the next top blockchain technology for the year 2021 and for the upcoming years too. Video streaming services like Netflix, Amazon can incorporate the blockchain technology and its solutions for storing user data in a secure and accessible manner.

These are the top blockchain technology trends 2021 that are going to dominate the market sooner or by the end of this year.

A few among them are still in use but slowly and gradually keeping technology advancement, acceptance by side, Blockchain is going to enter major mainstreams.

Meanwhile, we being the leading app development company can help in the making of blockchain technology-based applications to make you lead the race. Connect with our blockchain experts for a more in-depth understanding.

---
---