If you are a business owner who couldn't get technology that is essential for spreading your wings just because of a limited budget, it's time to use the Cloud computing model for your startups. Cloud technology might sound daunting if you are new to it. However, it is a perfect choice for startups that can't afford to purchase physical equipment. 
SaaS, PaaS, and IaaS are the three most popular services that give you comprehensive infrastructure through the cloud. The market took time to get comfortable with the concept of Saas. It may be the same for PaaS (Platform as a Service) a year or two years from now.
Table of Contents
Top Five Cloud Platform as a Service Tools
Why Choose Appventurez As Your Cloud PaaS Provider?
For getting a PaaS solution, you can get in touch with a reputed mobile app development company. But first people will have to understand everything about PaaS before using it for your startup business
What is PaaS?
PaaS is a cloud-based computing service facility that allows users to build, manage and run apps without having to manage any infrastructure. Platform as a service helps enterprises to do high-end programming without facing any execution level glitches and complexity. Platform as a Service provides your in-house developers a more convenient platform for deploying and testing their apps.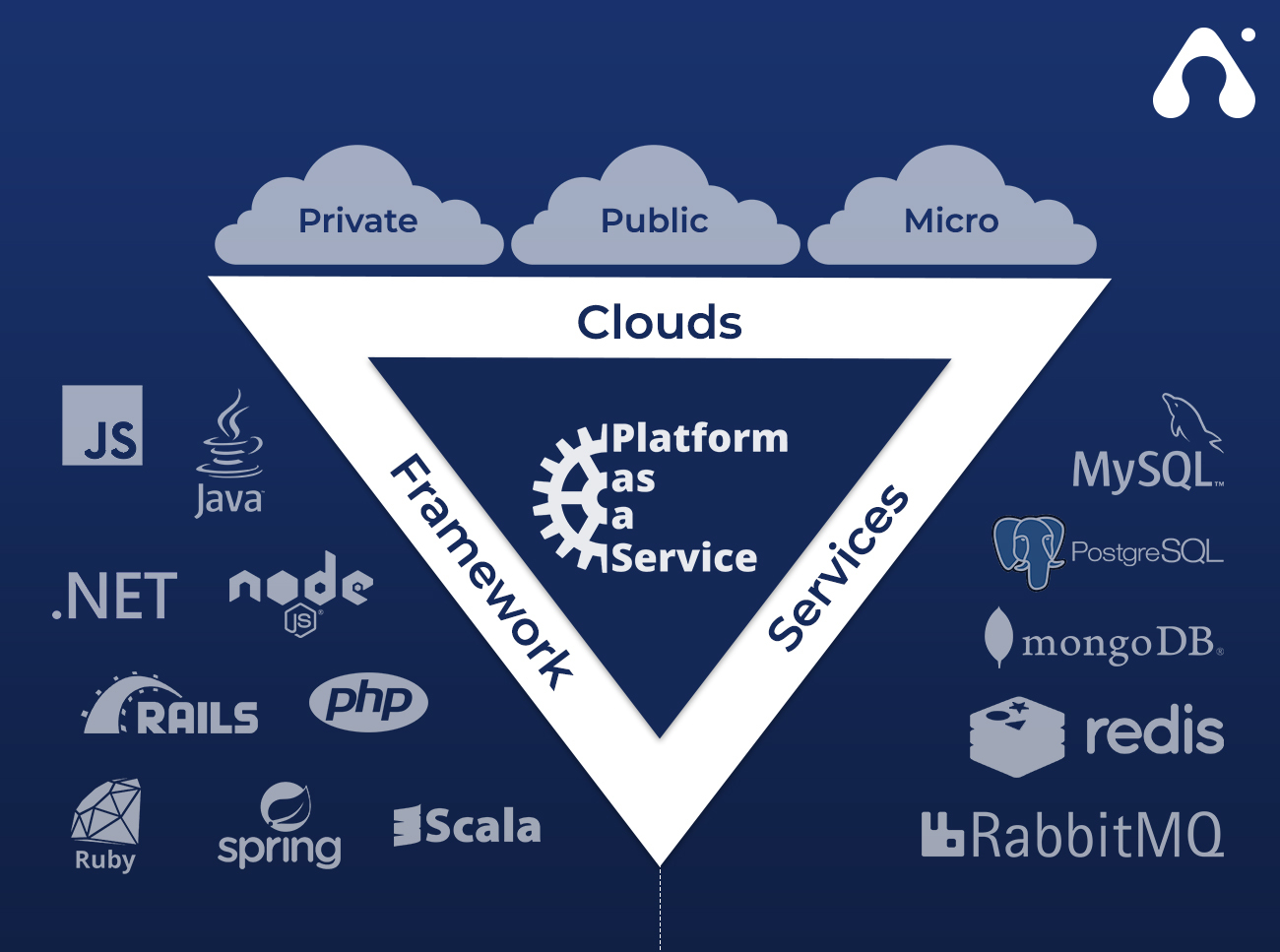 After realizing the cost realities in dealing with server hosting and configuration, it can be a lifesaver for your startup. There are many top cloud computing trends you can follow in 2022.  
What is PaaS Used For?
Flexibility and scalability are two of the most common advantages of PaaS. It means this cloud service allows developers to build apps by using their choice in top programming language or frameworks.
An app on a PaaS may also be a back-end development service that provides a specific function such as verifying users or pushing notifications. What's more, this platform-based service makes it easier to quickly deploy and manage individual microservices, especially if they are built using different languages and frameworks. 
Overall, PaaS is a good choice if you want to deliver highly customized, modern applications that drive business innovation or customer engagement. 
Benefits of PaaS For Startups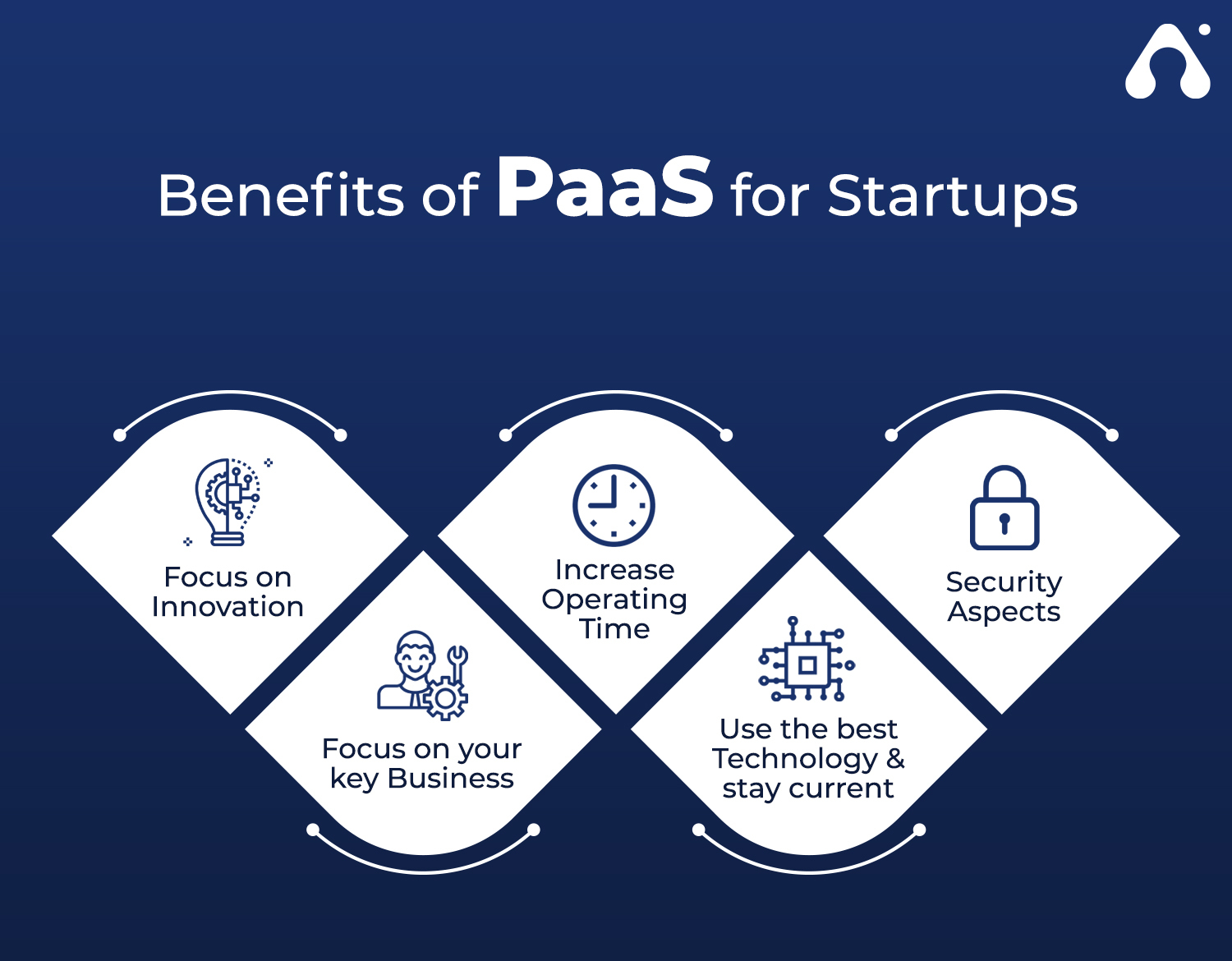 1#- Focus On Innovation
In this fast-paced environment, websites are witnessing a lot of pace in innovation. To meet it, mobile app development technologies need to take quick steps in converting your idea into real apps. For that, you will need to set up platform-level software which is a time-consuming and complicated task. 
 2#– Focus On Your Key Business
One of the most common reasons why as a startup business owner you should use PaaS is that it allows you to emphasize your key business without being distracted by secondary obligations which let you avoid extra efforts and overheads. Thus, you can focus on more progressive and productive factors of app development concentrating on innovative features and a great user experience. 
3#– Use The Best Technology & Stay Current
With PaaS, you don't need to track, update and maintain different components on your apps over time. Platform as a service keeps you off the challenges that you face during app development.
4#– Increase Operating Time
If you follow the resourcefully planned and huge commercial setup offered by PaaS providers, you will be able to avoid unexpected outages that cause downtime. With this, you can keep up with your availability goals and get to work with new and effective disaster recovery and business continuity options. 
5#– Security Aspects
With PaaS, security sees a high perspective of validity and commitment. It protects against risk issues and threads on an upward spiral, defending your app with high-end security challenges of iot. It allows you to regularly update on the security and upkeep of individual stack parts. 
Choosing The Right PaaS
The diversity of PaaS environments accessible, as well as the range of costs and tools each provides, is quite broad. It requires some thinking to determine which one best meets your startup's demands in terms of pricing and service.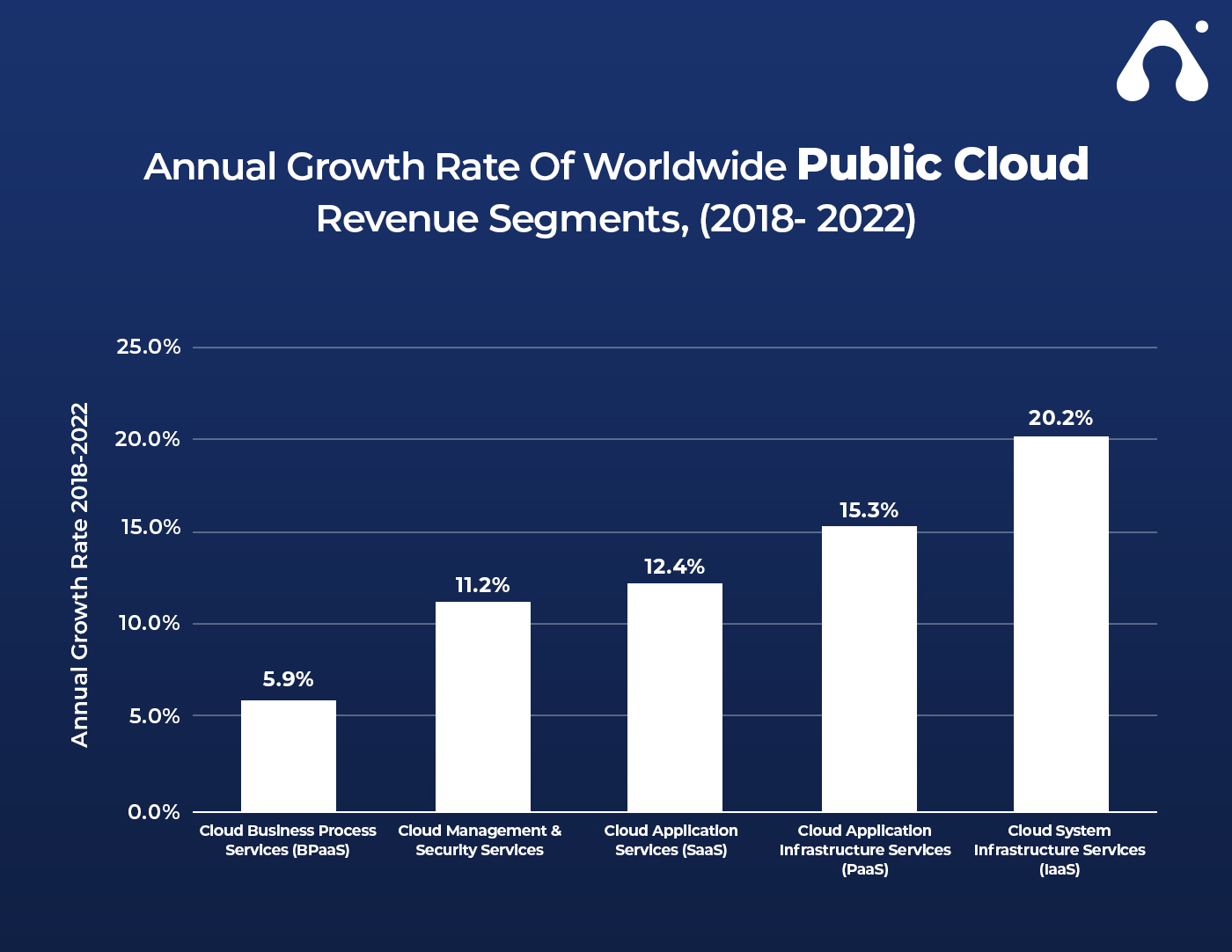 1- What Are My Objectives?
The initial stage is to comprehend cost constraints and application administration requirements. Will it be necessary to migrate existing applications to the cloud? If this is essential, how easy will it be to do so, and would middleware be required for cloud integration? There's also the environment to consider, such as whether you want it to be related to a single environment, a part of certain mobile cloud computing architecture, or not tied to any cloud at all.
While the single environment scenario allows you to instantly begin creating apps in that environment, PaaS that is part of a single cloud architecture may be the ideal option for people who want to run just in one operating environment.
2- The Mix of Services and Technologies
The languages accessible vary by provider, so finding one that works for your team is critical. Another factor to consider is the number of stacks and stack combinations available, as well as the architecture of the deployment system. The ease of use of graphical user interfaces, as well as the list of databases for mobile application and server-side technologies accessible, should all be compared.
3-The Provider Network
Consider the provider network as well. What are their developers', partners', and software vendors' names, and how well do you think they fit within your company culture? The obvious benefits of providers who are continually seeking to improve their services with new apps ensure you always have the most up-to-date tools accessible, and having shared environments may frequently make integration faster and easier.
4- Lock it Up
Despite the fact that strategies for cloud migration & services frequently provide far more security than small businesses can manage on their own, it's an issue that should never be disregarded. Investigate the provider's reputation and uptime rates to ensure that your data and apps will be protected.
Startups may focus on their main objectives of development, testing, and deployment after they have the best PaaS infrastructure in place. Such flexible configurations allow users to experiment, fail, and try again, allowing the creative process to flourish without wasting time or resources.
Let's take a look at some of the top PaaS tools on the market.
1- AWS
AWS is the most complete and widely used PaaS cloud service platform in the world. Without the upfront expenditures and services that drive on-demand commitments, you may design and run nearly any form of application with AWS PaaS cloud services.
2- Microsoft Azure
Microsoft Azure PaaS Cloud Services provides a highly available and endlessly scalable PaaS cloud services platform for building and extending enterprise-affiliated apps and services.
3- Google Cloud PaaS – Google App Engine
Google App Engine is a managed mobile application distribution platform or tool for Google's PaaS cloud services, which it offers, organises, and launches.
When you're ready to deploy to the cloud, simply run "GCloud app deploy," and App Engine will do the rest. Multiple versions of the application can be run concurrently on the GCloud service provided by GAE (Google App Engine).
4- IBM Cloud PaaS tool
The IBM PaaS cloud tool services are arranged to help you design and deploy apps and even microservices.
It aids in the creation of APIs and the linking of external APIs to IBM PaaS cloud servers for the storage and retrieval of data from on-premise databases. It also excels at both synchronous and asynchronous I/O.
5-Oracle Cloud PaaS tool
Content and Experience Cloud, Java cloud service (GCS), WebCenter Portal Cloud, DIVA Cloud, Database cloud service (DBCS), Integrated cloud service (ICS), and Identity cloud service are some of Oracle Cloud's offerings (IDCS).
Oracle has a world-class infrastructure. As a result, users can concentrate on producing good code rather than worrying about the infrastructure.
Why Choose Appventurez As Your Cloud PaaS Provider?
We are a leading PaaS development company. We combine both agile development processes and your business's specific requirements to build leading PaaS apps to boost your brand's superiority. Here are some reasons why go with Appventurez if you are looking for a reliable cloud PaaS provider. 
Daily reporting on working
A dedicated team of cloud PaaS providers
Experience with EC2, Azure, and Google Cloud
PaaS projects across hundreds of use cases
PaaS projects across industries
The consolidated experience of hundreds of PaaS projects on Cloud
If you are planning to go with Platform as a Service, you can depend on Appventurez. Get in touch with us for the right solution.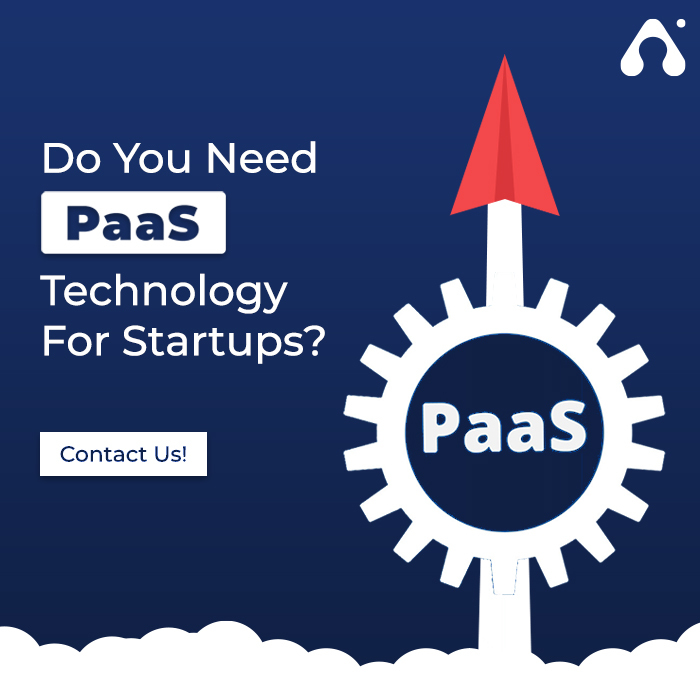 FAQ's
Q1. What is PaaS for example?
PaaS (Platform as a Service), as the name suggests, provides you with computing platforms that typically include an operating system, programming language execution environment, database, web server, etc. Examples: AWS Elastic Beanstalk, Windows Azure, Heroku, Force.com, Google App Engine, Apache Stratos.
Q2. What are the applications of the platform as a service?

A cloud environment for developing, building, deploying, and managing custom business applications is referred to as an application platform as a service. Simply put, it's a single platform that allows for speed, collaboration, and control throughout the application lifecycle.
Q3. What are the characteristics of the platform as a service PaaS?

The following are some of the properties of the PaaS service model: A browser-based development environment is provided by PaaS. It allows the developer to construct databases and change application code using point-and-click tools or an application programming interface. PaaS has security, scalability, and web service interfaces built-in.
---
---