There are millions of mobile apps available across different platforms and channels. From online shopping to listening to music, there are several categories that are available on every mobile app store. In recent years, the competition between these platforms has increased steeply. The key reason is the rise of mobile app users from every region of the world. 
As the mobile OS platforms upgrade year by year, mobile users also look for having the latest smartphones and latest OS versions. And hence, app businesses also upgrade their applications accordingly. Freelance as well as full-time iOS and Android app developers are aiming to distribute their unique applications on these platforms.
Online mobile app stores have been created to give users to peruse and download accessible applications, games, songs, movies, and more. Currently, the two most famous online stores are Google Play for Android and App Store for iOS. 
Mobile app distribution is the way toward delivering mobile apps to numerous users so as to increase engagement and utilization. Regularly, promotion businesses and marketers will search out a list of application platforms and channels as an approach to advertise – either without any cost or paid models.
Before taking to know the top mobile app distribution platforms, let's first know what actually they are and how they work!
What is a Mobile App Distribution Platform?
A mobile app distribution platform holds the collection of mobile apps in all categories like entertainment, shopping, games, etc. This platform offers mobile users to search their favorite app and download anytime. Almost every mobile app development company targets these platforms while launching applications.
These platforms also provide different tools to companies or developers that uploaded their app for tracking the progress. From the number of downloads to the number of searches in which their app appeared, companies can track everything. As a result, the motive of mobile app distribution on different channels becomes more profound.
Examining these reports, businesses can implement their mobile app store optimization guide and increase the search and download rate of their apps. Utilizing different application distribution platforms helps companies to reach out to more users across the globe.
Leading mobile tech companies have their own mobile app distribution platforms. Let's know about them and see how they are rising consistently: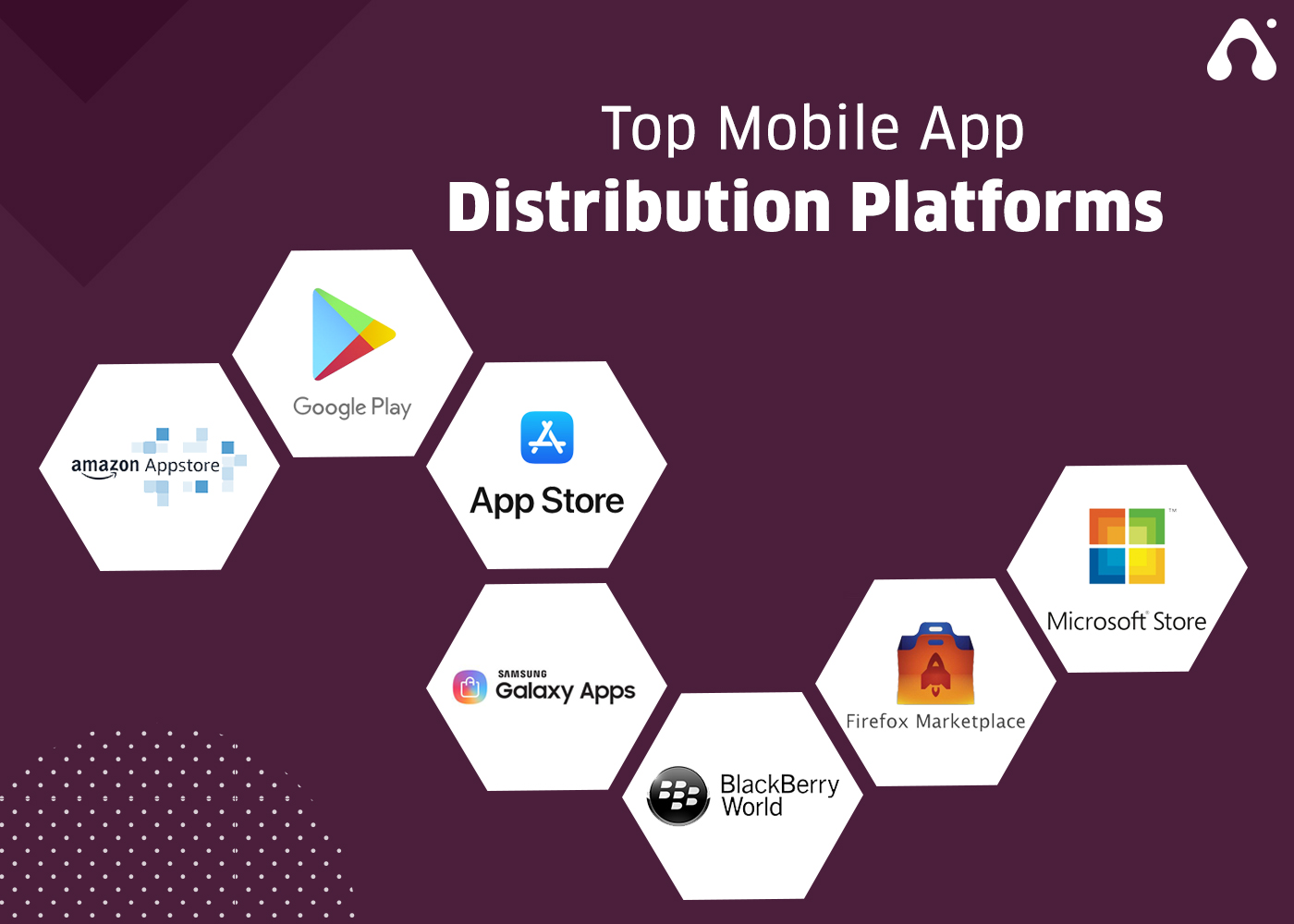 Top Mobile App Distribution Platforms & their Stats
#1 Amazon Appstore
Get your favored applications and games from one of the most popular application distribution platforms. Here, you can see application proposals reliant on your past Amazon acquisitions and store using Amazon's protected portion development. 
Save more, play more with Amazon Coins. in addition, you similarly put aside money in-applications with Amazon Coins. The Amazon Appstore introduced one greater component "Free App of the Day". 
There are plenty of categories available on the Amazon app store, where free as well as paid are present for users:
Amazon offered free applications and games every day for progression. On the dispatch day, this game was in itself a restricted time game. Their app download insights brought each year up as far as income also.
#4 Samsung Galaxy Apps
Samsung Galaxy Apps is one of the steeply rising mobile app distribution platforms, created and run by Samsung. It is previously referred to as Samsung Apps that offer applications packaged with Galaxy and Gear gadgets or basically IoT app development solutions. 
The application store utilized for gadgets produced by Samsung Electronics that were dispatched in September 2009. Samsung has planned Galaxy Apps, an application store that passes the requirement for Galaxy proprietors to go to Google Play. 
You can explore the most advanced applications for your smartphones and TV and figure out how Smart Apps can assist you with moving everything from your old gadget with simple clicks.
#2 Google Play Store
Google Play, earlier known as the Android Market, computerized dispersion administration worked and created by Google. Google Play is the official mobile app distribution platform for Android gadgets and users. 
It is giving users to peruse and download applications, music, film rentals and buys, and digital books created with the Android app development & software development kit (SDK) from Google and 3rd party developers.
Google Play is an all-inclusive resource to download and introduces applications on Android gadgets without changing the gadget's application setting. Moreover, apps on Play Store are getting great revenue due to large no of support and users: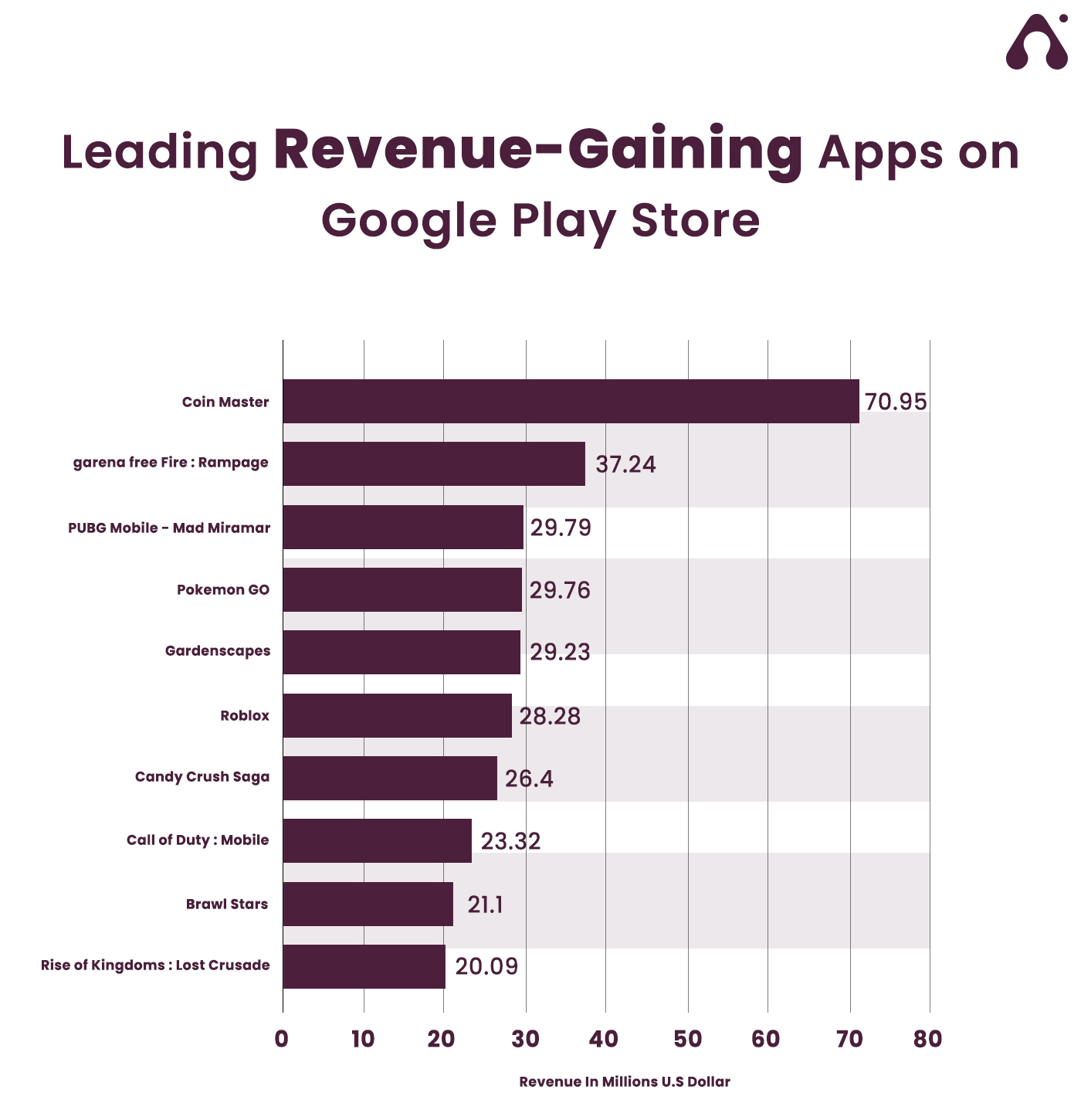 Read about the top Google Playstore Statistics 2020-21 to know about its progress.
#5 Blackberry World
BlackBerry World is an on-demand application distribution platform for combined media assistance in which users can download applications, games, topics, for their BlackBerry phone. This mobile app distribution store for BlackBerry smartphones and tablets, the administration set up on April 1, 2009, by BlackBerry. 
It is also considered as one of the leading mobile app distribution platforms by the BlackBerry world. There are major application stores of the various OS, on 21 Jan 2013, BlackBerry distributed that it remade the BlackBerry App World to a less difficult BlackBerry World. 
In any case, the BlackBerry World is a brought together commercial center, the assortment ranges inside BlackBerry OS 7 gadgets, BlackBerry 10 gadgets, and BlackBerry PlayBook.
#3 Apple App Store
Application Store created and kept up by Apple. For mobile applications on its iOS platform. It is a mobile app distribution platform. The store empowers users to peruse and download applications created with Apple's iOS app development. 
Likewise, the applications can be downloaded on the iPhone mobiles, iPads, iPods, Apple Computers, Apple Watch, Apple TV, and some more. There are various categories available on the Apple App Store for millions of users: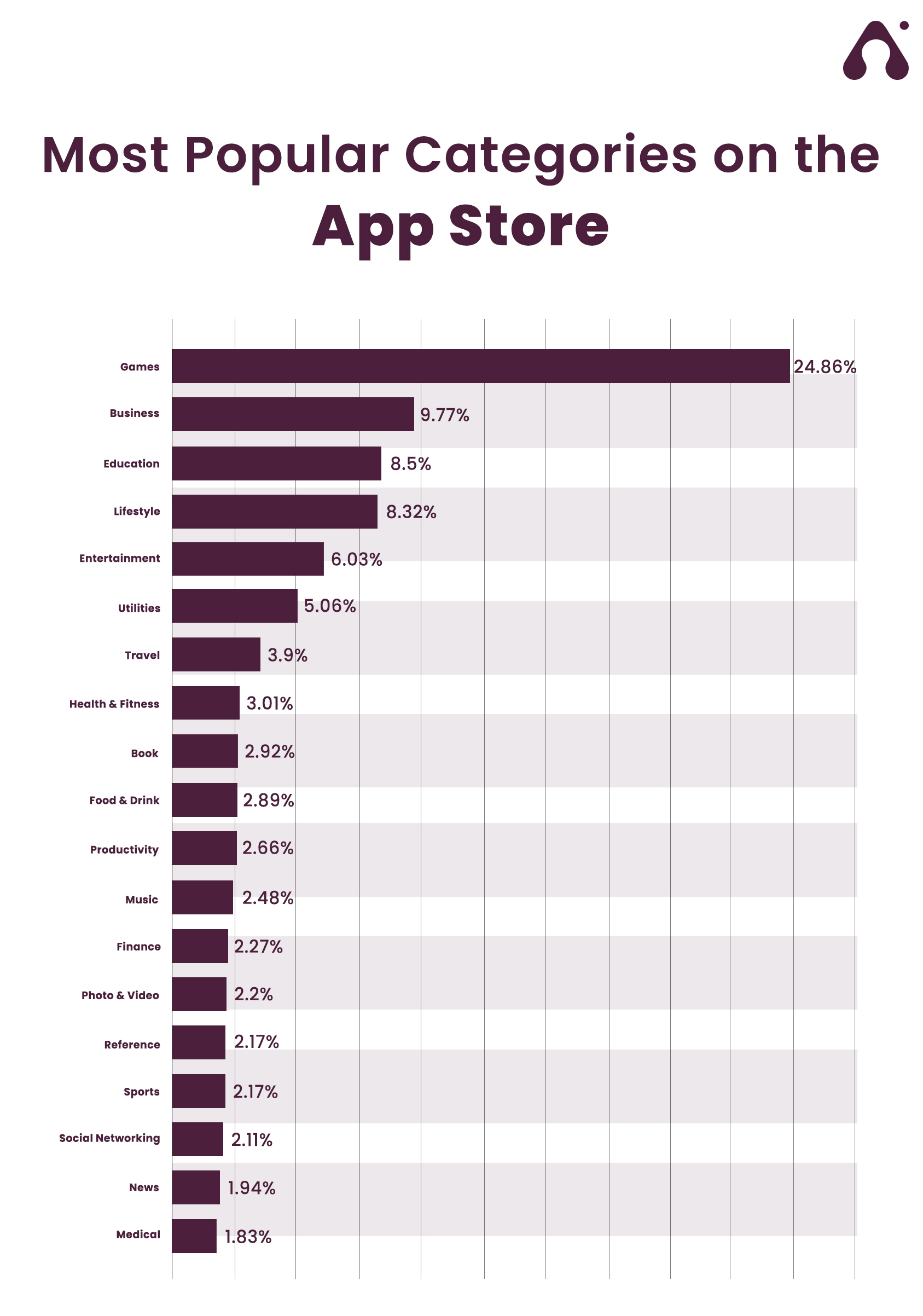 #6 Firefox Marketplace
The official store of Firefox is Firefox Marketplace, which is especially available for gadgets, including web app development platforms. Mozilla association is an open and non-exclusive online commercial center delivered in 1998 by individuals from Netscape Communications Group. 
Utilizing advanced technologies, top programming languages, and tools, the Firefox portable application dispersion empowers you to distribute Open Web Apps. 
Mozilla's products incorporate the Firefox internet browser, Firefox OS, Mozilla Thunderbird email client, Gecko format motor, ChatZilla, Mozilla Mail and Newsgroups, Bugzilla bug global positioning framework, ChatZilla, and some more.
#7 Microsoft Windows Store
Windows Store is one of the greatest mobile app distribution platforms for Microsoft. Windows Store is recently known as Microsoft Store. It is a movement of retail shops and an internet shopping page, asserted and served by Microsoft and overseeing PCs, PC programming, and buy equipment. 
It began as an application store for Windows 8 and Windows Server 2012 as the basic strategies for flowing applications. In like manner, it is making a typical dispersion factor for applications, progressed video, real-time music, and advanced book. In recent years, downloads have also increased in every category: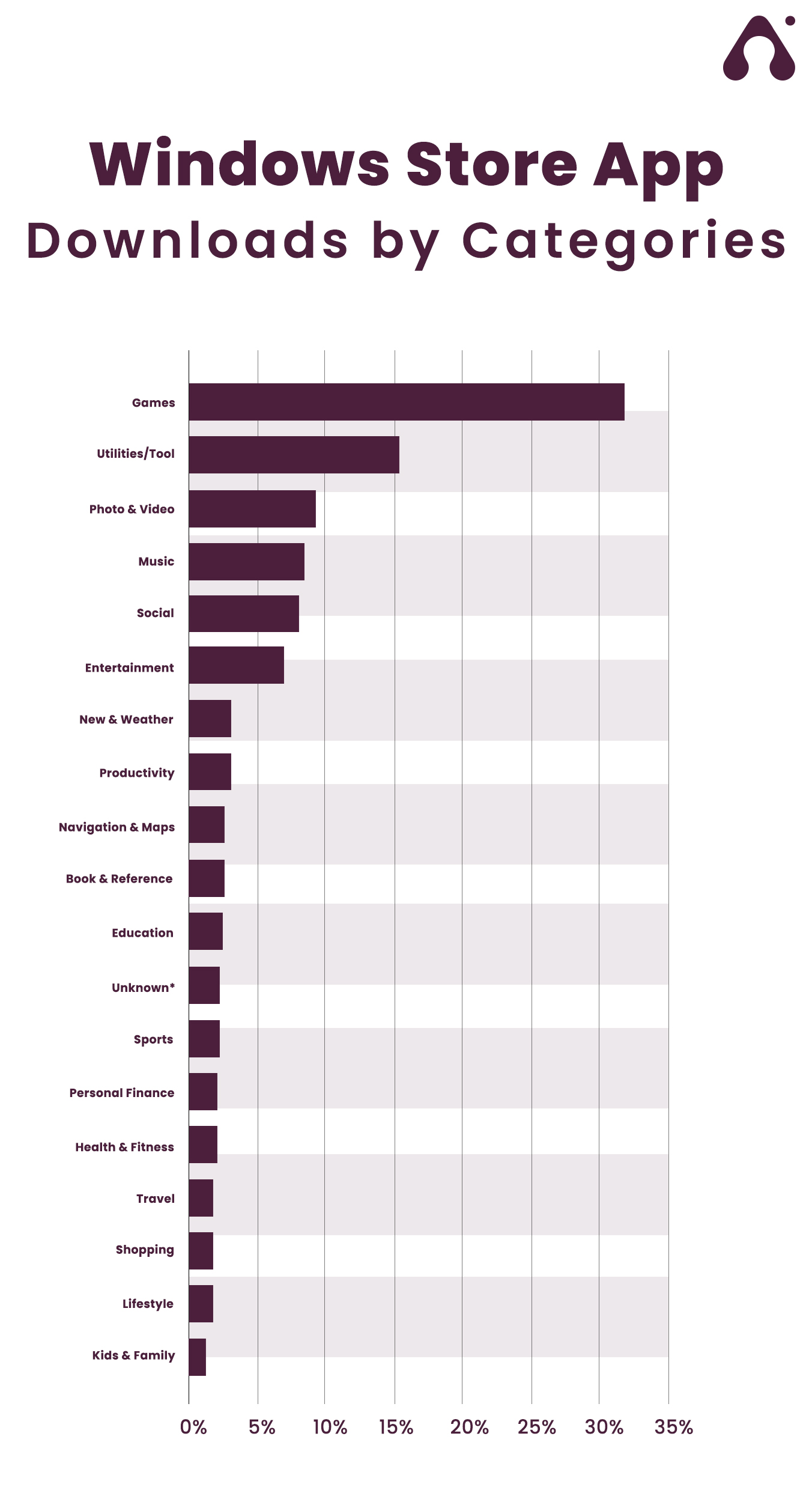 With Windows 10, in any case, Microsoft mixed its other application conveyance stages like Windows Marketplace, Windows Phone Store, Xbox Video, and Xbox Music into Microsoft Store.
There are millions of apps available on these mobile app distribution platforms, and users are very much prone to them, depending on what mobile OS they are using. One of their major advantages is they are free to access and utilize, however, some mobile apps are paid.
In order to utilize these platforms, mobile app businesses should think of reliable and effective mobile app distribution strategy. Have a look at the following factors to build one:
Building an App Distribution Strategy
#1 Targeting multiple channels & platforms
The way into an effective mobile app distribution technique is extending the target and broadening the pool – ensure you're not securing yourself in too not many platforms and sources. Basically, the more channels you choose, the greater your target audience becomes, and the odds of installing apps increases.
Also, read how to promote an app while making a distribution strategy.
That implies, in addition to distributing your application on the App Store and Play Store, it's insightful to likewise run paid campaigns on promotion organizations and implement mobile app monetization models with the help of marketers. 
#2 Avoid non-performing platforms
While utilizing different mobile app distribution platforms, you'll notice that some perform superior tas compared to others. At any instance, if a distribution channel that you're paying for isn't bringing you expected or desired results, turn off that channel and pull together your spending plan somewhere else. 
There's no compelling reason to keep paying for a channel that doesn't provide ROI. It's imperative to continually assess the quality or your mobile app distribution channels, and test their accuracy against one another.
#3 Consistent channel optimization
Along with the testing of mobile app distribution channels, remember to enhance the presentation of the appropriation channel also. That implies executing and running mobile app store optimization strategies on the application stores.
For example, improving the screen captures, search keywords, and recordings; working intimately with the development team to improve user engagement efforts – upgrading the offer and analyzing the promotion sources; determining the best occasions to post on social media; and so on. 
#4 Determine niche app distribution channels
Considering all the mobile app distribution platforms and channels, in the beginning, can be profitable. However, you need to determine those which are completely niche-based for your app. That's where you can work with quality on your app distribution strategy. 
Despite the fact that volume might be low on specific mobile app distribution channels, the traffic is a substantially key focused element. As a result, it will build the regularity of the purchaser, making them loyal users for a long time of your mobile app.
The success of the mobile app distribution strategy also depends on various metrics like users' age, gender, targeted region, etc. Considering all the factors, you can make the crucial mobile app update and implement the strategies. 
Apart from mobile app distribution platforms, there are different channels that businesses can choose to boost the visibility of their apps. Have a look:
Top Mobile App Distribution Channels for Businesses
#1 App Stores/Recommendation Sites
The first and most clear decision is "application stores" as an appropriation channel. There are countless mobile app distribution stores out there, including application stores for non-Apple stages like the Android Market, Nokia's Ovi Store, Microsoft's Windows Phone Marketplace, and others. 
Additionally, there are other free mobile app distribution stores accessible (like GetJar), transporter application stores, gadget application stores, tablet application stores, Amazon's imminent Android application store, and then some. 
In spite of the fact that Mork didn't broadly expound on application proposal locales, we can recommend these as another practical dissemination strategy. Application suggestion destinations are working superbly at driving downloads, we've found. 
#2 Pre-Loads
Having a pre-load mobile app distribution channel is a very effective method. However, the price of pre-loaded apps are a bit high, but they will get complete engagement from the users.
Applications pre-introduced on a handset are normally just one of 8 to 10 applications on that channel. Regardless of whether your pre-load is just a demo rendition, change rates are high. GetJar says it has considered transformation to be high as 25%. 
#3 Ad Networks
Another beneficial mobile app distribution channel is Ad Network. Whether you want to promote your app on Apple App Store or Play Store, this method can help you increase ROI and get better results in the end.
These channels are helpful for directing people to a specific target or driving awareness for the app at large. The only drawback of utilizing this channel is that while you can follow clicks, you can't generally follow referrals right to the application download. 
#4 Pay-Per-Installs
It is also recommended to use the mobile app distribution sites like Tapjoy. Previously known as Offerpal, the organization was in the limelight a year ago for utilizing staked advertising. Presently, the organization has rebranded and changed its accentuation.  
Recently, the company touched the milestone bu reaching 80 million mobile devices and allows millions of installs per month. OS as well as Android app developers can likewise set their own daily financial plans, run different campaigns using potential location targets by nation, handset, or transporter. 
#5 App Giveaways
Offering a specific number of free downloads temporarily can likewise be a successful strategy for mobile app distribution.
For instance, GetJar is currently offering to help giveaways through a pilot venture called GetJar+ which permits developers to offer premium mobile applications without any advertisements, enlistments, or different gets for nothing during restricted advancements. 
GetJar pays the developers for the applications, at that point parts with them for free to site guests, recovering its investment through frequent advertising. 
#6 Create a Mobile Web Version of Your App
Developing a mobile website design, coded in HTML 5, is an extraordinary method to empower mobile app distribution along with app engagement. You can add your Web application to these channels, much the same as some other local application.
Most users won't understand it's a Web application. In addition to the fact that this enables the appropriation of the application to new platforms, yet you can likewise utilize analytics to figure out what channel to work for your strategy.
How Appventurez sees mobile app distribution?
Along with the development of mobile apps, it is crucial to follow the mobile app launch checklist and distribute the applications across the platforms and channels. Each and every platform like the Google Play Store and Samsung Galaxy app store has its own significance and target audience. Determining which mobile app distribution platforms and channels can get you the best results is the surefire method to claim the success of your strategy.
---
---