McDonald's, Starbucks, Audi, Nike, Mercedes, Reebok, Whatsapp, Instagram, Twitter, and so on- the logos are enough to define what they serve!
How will you make your brand be identifiable like these topmost brands? Well, the answer is a catchy and noteworthy LOGO. 
No matter if there is a change in logo design trends, we can still know what the brand is all about just by looking at the logo. A logo is something that can still be identified without the need to add the brand's name too. 
That is why logo design trends 2020 is one of the crucial parts of the company's identity. In other words, logo design trends are itself an ongoing important branding asset a business can make.
Here in this blog, we will be discovering why logos are important to top logo design trends and what brands are doing with their logos amid novel Coronavirus disease.
Let's begin with why logos are important.
Why are logos important for a brand?
Logos are important because they are the face of an organization. It is the first thing that catches attention before understanding the ideology behind a brand. Also, it is a smart symbolization and a mix of ideology, meaning, and design. 
A brand new logo, no doubt is not just an image but a recognition for everyone. Other than that, a logo can mark a presence in the mind of users if being made and presented smartly and nicely. It is the first step towards the foundation of a brand and an image showcasing what kind of business it is. 
When this was the basics about a logo, there are 7 topmost reasons to understand the importance of a logo.
 Top Reasons For Logos Importance
Attention Seeker 
It is hard to gain attention these days, firstly, users don't spend too much time to get convinced, secondly, there is a lot of competition. The moment you stop making an effort, the same moment, your competitor will make a presence. 

Hence, a LOGO with everything perfect can be a showstopper.
Instead of defining what you sell in words, a brand new logo can quickly grab viewers' attention along with communicating the core values of it too. If everything works as per the plan, a short span of attention is enough to make users look about you soon. 
A logo should bring in curiosity too.
Impression Gainer
The first impression is the last impression, and when it comes to a brand new logo- you can only have one chance to make a mark!

Before any formal introduction of a brand, a logo is everything that defines what it is all about. 
When positioned rightly with a blend of curiosity and containment, you can achieve the very first phase towards your service- User Attention. 
Brand's Identity
Said earlier, before getting started with what your brand is all about, a logo can at least define it in a few words. 
Colors, tones, fonts, designing- everything is capable of establishing a link between a brand's service and ideology. Wherever the logo will be shown will take a lead over the coming introduction of the brand. 
Memorable foundation
As per logo design trends, a logo should remain in the mind of users for a longer run. 

When designed with a concept, pleasing elements- a brand new logo can trigger positive vibes in the mind of the users. Names can be forgotten, but a well-balanced logo with pleasing elements remains in the mind of the users.
Separating Competitors
The business serves and showcases differently even when offering the same solution to the users.

 For example- just like you being the topmost mobile app development company, your competitor is also developing mobile applications for the client. The difference here can be in terms of Agile Methodology for mobile app development or Waterfall. It can also be in terms of payment structure or any more. Hence, a logo here can define who you are!
A well-designed brand new logo can reflect a company's background easily that separates you from your competitor. 
Loyalty Producers
Once a brand new logo will grow and become the word of mouth among consumers. Slowly and gradually, it will seek trustworthiness from the people around. 
For example- when talking about sportswear, brands like Nike, Reebok, Puma are quite common. This shows the trustworthiness of a brand and an assurance that your money will not be going in vain. 
Hence, a logo can bring in the trust of the consumers they can relate with!
Presence Maker
Last but definitely not the end when talking about Logo Design trends, a logo is the first thing users communicate with. Hence, it should always be the front, middle, and end of all the marketing tactics and promotions. 

Hence, a logo should also be given utmost importance just like the service and product being made.
Attending the topic, let us now begin with the next important thing about Logo design trends.
Types of logos as per Logo Design Trends 

Monogram Logos (Lettermarks)
Also known as Lettermarks, Monogram logos are filled with letters- Brand's initial mostly!
Take for example- NGC, HBO, IBM, CNN- these are the initials of famous brands around the world. By using just 2 or 3 words, these brands are marking their presence in the mind of the users. 
Using the Monogram Logos pattern, it is best to showcase what a brand is offering. Isn't using NASA better than the National Aeronautics and Space Administration?
Wordmarks (or logotypes)
Similar to Monogram Logos, Wordmarks or logotypes are basically a font based logo. It majorly focuses on a business's name alone.
When it comes to logos design trends, this kind of logos extremely works well when a company has succinct and a distinct name.
For instance- Brands like Coca-Cola, Google, Visa are the right example showcasing the use of Wordmarks pattern. By using the right combination of color, catchy idea, a brand's logo can help in creating strong brand recognition. 
Pictorial Marks (logo symbols)
Next in brand design trends 2020, Pictorial Marks or logo symbols take the place. These logos are shown through an icon or a graphic based logo. 
Tech giant Apple's brand logo, Twitter's bird are a few examples. Here, the icons are so emblematic that they are easily recognizable and memorable. This is the reason, Pictorial marks are not easy to be nailed for startups.
Abstract Logo Marks
When talking about logo design trends, the next in the league is Abstract logo marks. The abstract logo mark is a particular type of pictorial logo. Rather than using a recognizable image, the Abstract logo is of geometric forms representing the business. 
Pepsi, Adidas, BP are a few examples of Abstract logo marks. Also, instead of using an icon or an image, it is better to create some unique kind of logo that represents the brand. 
Mascots
After Abstract logo marks in logo design trends, Mascot logos involve illustrated character. Many a time, colorful, and sometimes toon like characters, and mostly fun, mascot logos are considered the best way to create the brand's own spokesperson.
Just like top mobile app UI design trends, these mascots can be shown as the ambassador for the business. The very well known mascot KFC is no doubt a famous one. Also, mascots are seen as the best option when it comes to connecting with families and children to a large extent. 
The Combination Marks
Talking about logo trends, Combination marks own the place uniquely. A combination mark as the name suggests is a smart pick of wordmark or Lettermark along with pictorial mark, abstract mark, or a mascot. 
Here, the picture and text have been placed either side by side, placed on top of each other, or merged together for creating the final image. 
Take for example the famous brands like Burger King, Lacoste, Doritos. 
The Emblem
With the change in logo design trends, Emblem is seen as the last but not the least option. Emblem logos are filled with fonts inside an icon or a symbol. 
The emblem logo revolves around the traditional appearance which is capable of making a striking impact. This is the reason, emblem logos are often picked for organizations, schools, and government agencies. 
Take for example- Starbucks, Harley Davidson. 
Components of Logos in logo design trends 2020
Typography
When we talk about logo design trends, a logo is often shown with the typographic elements. Typography includes letters seen in the logo that are arranged in a kind of consistent design.  It includes single letters, monograms, or many times the full name of the brand. 
Imagery 
Typography most of the time is accompanied by icons, symbols, or imagery. The symbols and icons can also be used as per the services being provided to the users. 
Color
Other than common colors, a logo can be made using black & white, monochrome, or multicolored. Colors are something that shows the nature of your business. For example- a color can showcase either the services you are offering are playful or serious, innovative or wholesome, timeless, or stable. 
Tagline
Often placed under a logo, a tagline comprises either a sentence or catchphrase made for hooking the audience while showcasing a company's ideology. 
Meanwhile, it is not necessary to make logos accompanied by a tagline but it can still be considered. But still, a tagline can communicate the value of the brand. 
Context 
Next in logo design trends is context. It is mandatory to know when and where logos should be placed. 
Context can usually be used for portraying brands online, on business cards, advertising along with prints.
Characteristics of Logos in Logo Design Trends
Simple
Don't overcomplicate your brand designing. Similar to the UI designing of an application, the designing of the brand logo should be easy, simple, and clean. 
Check out- how much does it cost to design mobile app
In order to make your brand logo easily recognizable, it is meant to be simple. It is one of the fastest ways to make the logo memorable, noticeable, and easily rememberable in the mind of the audience. 
Hence, the logo design should be made simple with a simplistic color scheme and design. 
Distinct
In the cut-throat competition, it is important to make the brand emerge better or at least similar to the competition. 
Also, it is quite challenging to make a mark in the presence of an old hat competition. Without paying attention to distinct logo design, it will be hard for users as well as for clients to recognize the urban with the pre-existing ones. And there might arise a chance that instead of choosing yours, your potential consumers choose your competitor. 
Hence, a logo design should be distinct in nature. 
Versatile
As per different mediums, a logo design should be designed precisely without losing its originality, uniqueness, and power. Also,  a great logo should work accordingly on the web, letterhead, print ads, and in the video too. 
Hence, a good brand logo design when we talk about logo design trends, it is mandatory to look for the versatility factor. 
Appropriateness
One of the logo trends to avoid when designing a logo is to ensure that is appropriate too. Take for example- McDonald's. Instead of placing a juicy burger and fries, the brand opted for its first initial "M" and created an icon- simple and visually appealing. 
When designing a brand new logo, ensure you are communicating the righteousness of the brand's ideology. 
Targeted
A brand new logo you are designing should also be targeting your potential customers too.  Just like the brand's ideology, it is also important to connect logos to the people around them. It should be speaking to the target audience too. 
Memorable
It is challenging to design a logo that is not just targeted but memorable too. But if a brand new logo is made, it will be of great importance.
A good amount of time should be given to the designing of a logo while looking at logo design trends too in order to create a memorable logo. 
Timelessness
Instead of making logo design too trendy as per the changing logo design trends, it is better to invest a good time on one-time effectiveness. 
Not just a brand new logo but a logo, all in all, should be made for long lastingness. 
When this was about design in logo trends, there are a few important logo design trends to have a look at. 
Logo design Trends 2020 to Follow

Simplification
The very first logo design trends to know about is a simplification. It is essential to remove extra details while making the design using a minimalist approach. A brand new logo should be easily recognizable to strengthen the branding value. 
Geometrical Representation
Instead of using old logo design trends like circles and squares, one can get started with unique geometric designing compositions. 
Unique Fonts
Material design VS flat design is stealing the show today, hence, it is quite obvious to see the reflection in logo design trends too. 
Similarly, there can still be a mix of familiar fonts together in another unique and custom-like design. This will help in making a brand a little different and unique as compared to other brand logo designs. 
Cluttering
Yes, cluttering is one of the logo design trends 2020. Cluttering can be helpful for creating motion and depth in a flat design. Overlapping, different shapes, colors can be used for this purpose. 
Gradients
Colors are the essence of a brand logo design. Keeping the same thought in mind, gradients are now being used as next logo design trends.
Text Destruction
Designers today are experimenting with logo designing by hiding the meaning behind the design itself. It is like giving chance to users to figure out the meaning itself. 
To validate the above-mentioned points, here is the evolution of logo design trends that happened!
The Color Philosophy behind Brand Logos Decoded
Red
Red symbolizes passion, anger, and excitement. The color is suitable for a loud, playful, young brand image.
White
White is the color of purity,  sophistication, efficiency and it can deliver a clean, simple background for a logo. Those brands who want to convey a luxurious presence to it can opt for this. 
Yellow
Yellow is a warm color that showcases friendliness and cheer. It also symbolizes youthful energy.
Orange
It is the more playful and yellow's energetic cousin. Orange is a suitable option for brands looking to showcase elicit feelings of vitality and happiness.
Purple
For brands that want to showcase sophistication and royalty. The color can be an opt choice for cosmetic brands. 
Green
It is a restful color without making eye adjustments. The color showcases a sense of balance and calm connecting nature also. 
Blue 
Blue inspired a sense of calmness and spiritual awareness. It brings trust and is a suitable choice for the healthcare and medical domain. It brings calmness and healing to the mind and soul.
Brown
Brown represents seriousness. Brands who like to show a sense of quietness, supportiveness, and reliability.
Pink
Pink is considered a feminine color, it retains a sense of energy and cheerfulness. 
Gray 
Gray is the neutral color and is considered to show timeless, practicality, and unbiased feeling. 
Black
Black is in trend these days. Black is seen as a symbol of professionalism and seriousness. It shows elegance, substance, and power. 
How can Gestalt Principles Help in logo design Trends
Figure-grounded
Gestalt's first principle Figure-ground showcases that we can perceive objects and things either from the foreground or background. 
The principle can help in designing the logo either from the foreground or background. It can make the brand bring curiosity to the users and clients. 
Similarity
The next logo design trends, the Gestalt principle can help in is Similarity. Things that appear similar to each other should be placed together either in place or in a group. 
The similarity principle helps in designing the logo by placing almost similar things in a group. It can be used for showcasing the brand's ideology and its design either in a group or in place.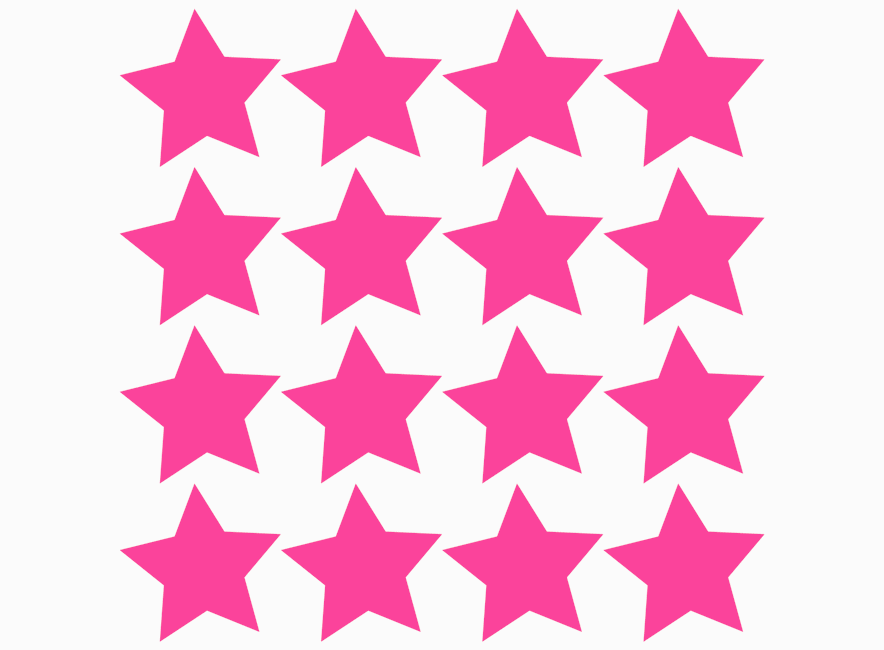 Proximity
When talking about logos design trends, the third principle showcases that things that are closer to each other appear more related when compared things placed afar.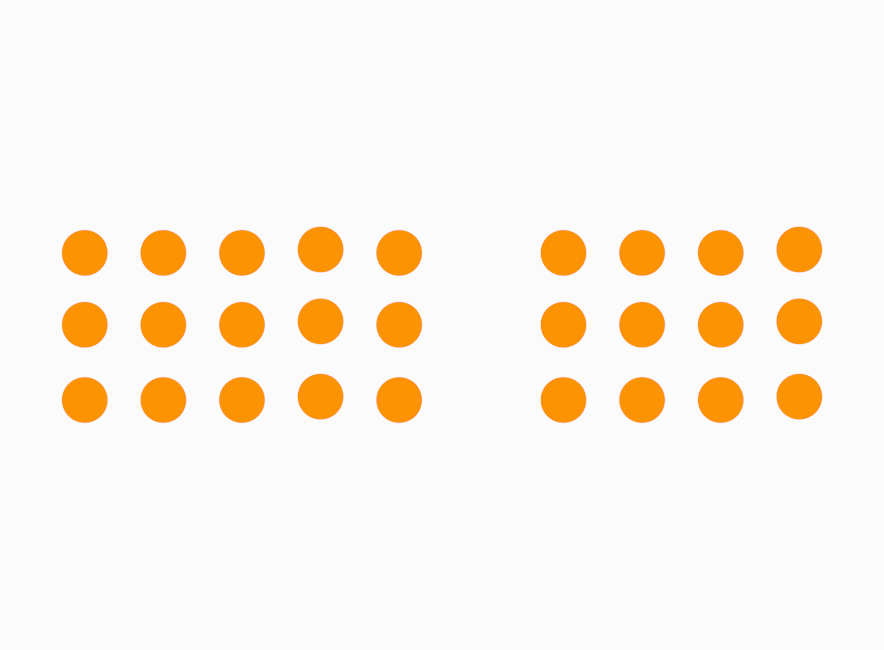 This principle of Proximity can be made useful by placing the mascots and geometrical figures together and tagline behind them. 
Common Region
Next in the line of the Gestalt principle is a common region. This shows that objects that are placed in the closed region are seen as grouped together.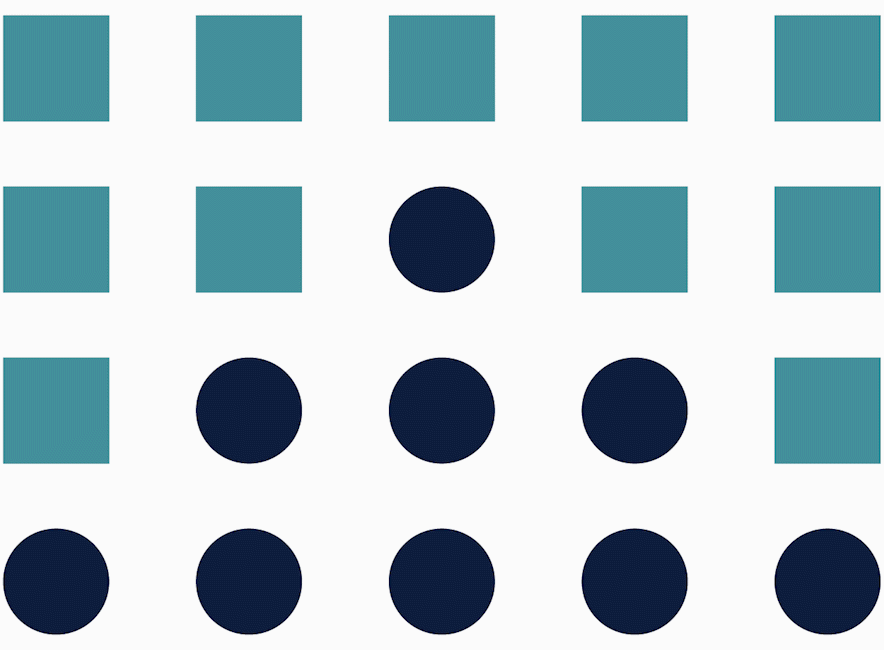 This can be used for making logo design trends by clubbing the most essential thighs together of a brand's major identity.
Continuity
The principles highlight elements that are placed on a curve or in a line are considered more related than those elements not arranged on a curve or line.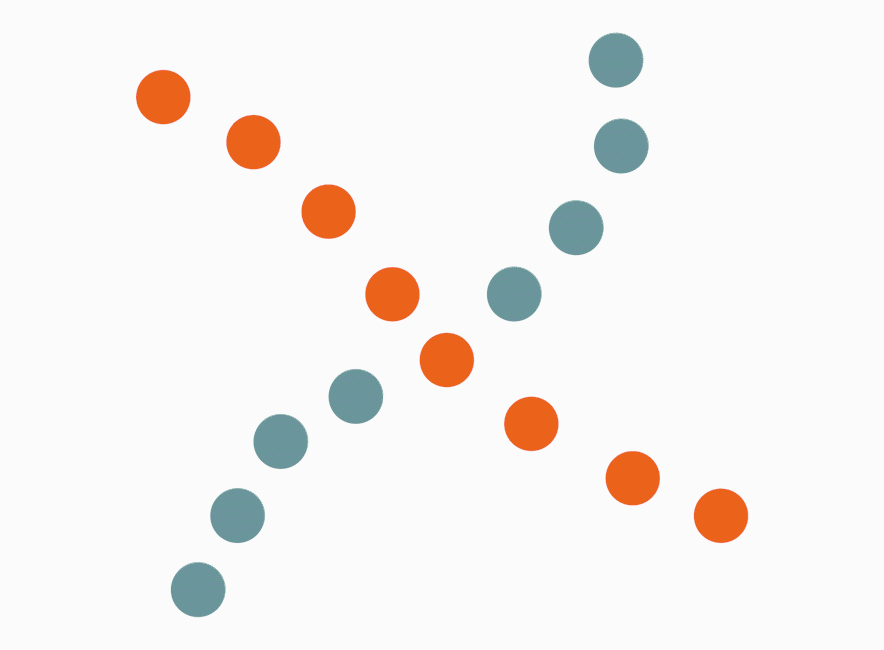 This principle can be used for making a brand new logo continuous by placing the core of brand ideology in a curve or line. 
Closure
Closure highlights that when looking at the complex placement of visual elements, we considered seeking a single recognizable pattern.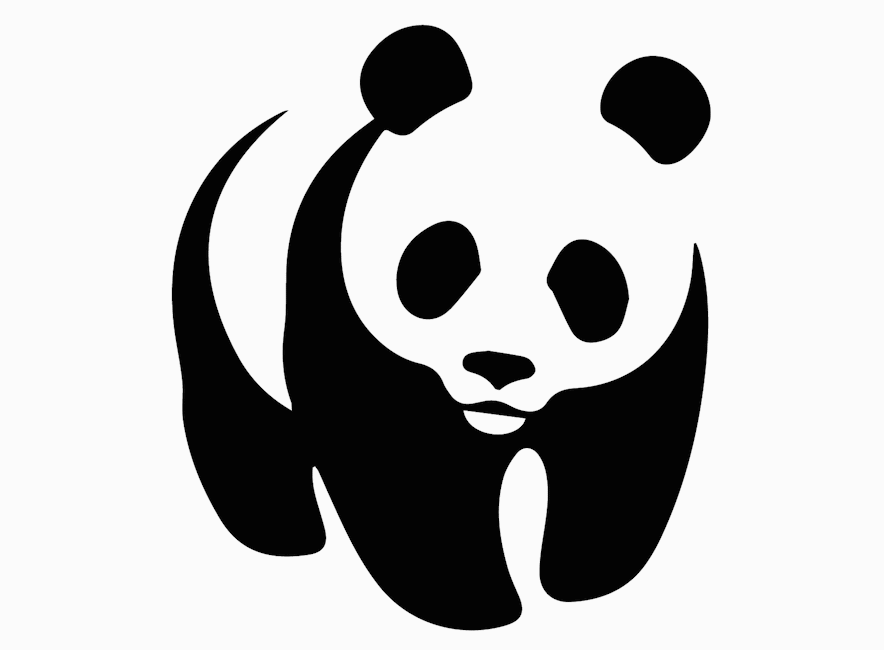 The example of IBM is enough to make you understand how this principle can be used when designing a brand new logo. 
Focal Point
Whatever stands out of the box will always take the attention of the users and will remain memorable.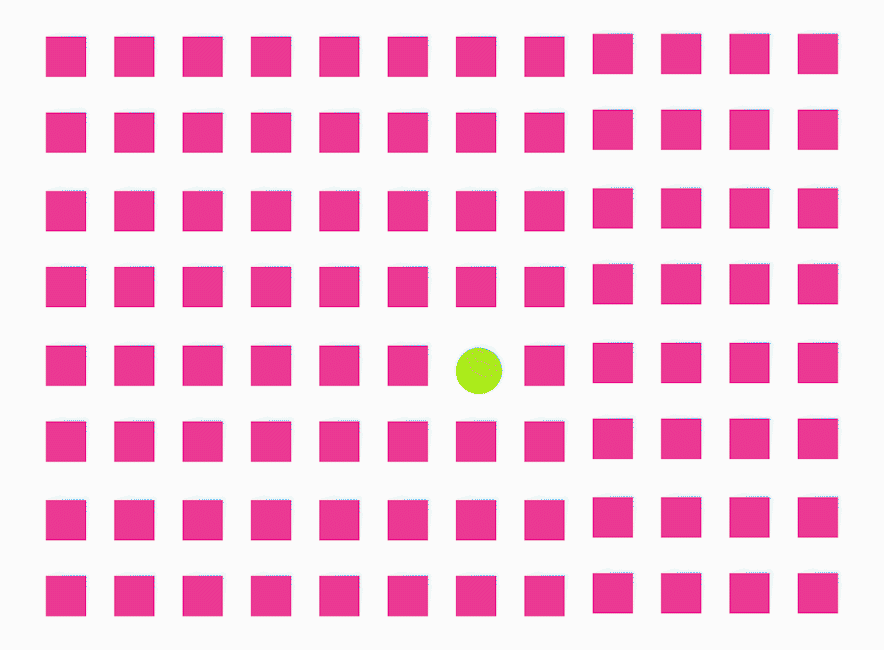 You can use it for showing the core ideology of your brand in a unique way.
Brands are Redesigning Logos amid COVID-19?
Brands are fiercely fighting with the Coronavirus disease by motivating people to follow rules and measures required. Apart from donating a huge amount, promising to serve essential services, offering the support to make required kits and other things to fight coronavirus disease, brands are using the best of skills.
Have a look- 
McDonald's Brazil
The famous M has been divided into 2 upside-down U. The brand is portraying the importance of social distancing along with encouraging users to follow the same. 
Coca-Cola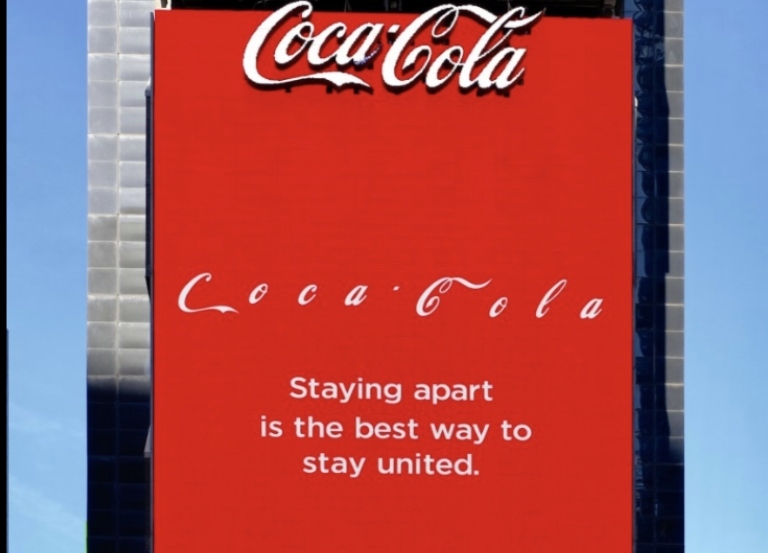 The soft drink giant has nailed the art. The brand is also showing the importance of social distancing while highlighting why it matters. 
Volkswagen and Audi
The well-known automobile brand highlighted why it matters to keep distance amid COVID-19. The need of the hour is social distancing and other precautionary measures. 
Nike
The sports brand is also encouraging people to follow social distancing in order to protect society as a whole. 
And there are more brands fiving their bit to the cause- COVID-19.
In the midst of all-
How can Appventurez Give You an Edge Over Others
Appventurez, being the top mobile app development company with its team of expert developers and designers can help you in this pandemic situation by redesigning your logo too.
Our expert team of designers will assist you in the overall designing process while offering you suggestions regarding the same. 
We just don't develop mobile applications, we MAKE BRANDS!
Connect with us today!
---
---