The mobile world is one of the fastest changing aspects of technology as per the current tech trend. The number of mobile applications is growing rapidly in the digital landscape, web designers are in the hunt for ways to figure out the future trend in designing. With all the new interfaces, updates and design elements, the UX which is user experience design, is an important feature that plays a vital role in the app's overall performance and helps in engaging more users and adds to an app's success.
To succeed in this highly competitive digital tech world, mobile app UI designers need to observe the latest trend and fashion in web designing and upgrade his skills accordingly. A designer should master himself with the ongoing trend and should be capable of predicting easily, which one will be the best suited for the project.
In this article, we have listed the top 10 top UI Design Trends for Mobile Applications which are bound to dominate in the upcoming years.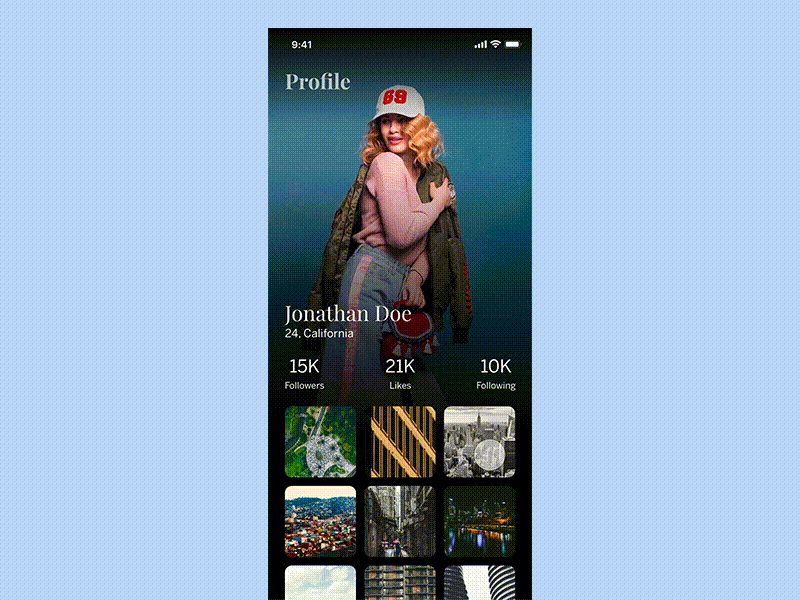 Image Source: Nitish verma
Way back in 2012 when Lucky and Carmak launched the Rift campaign, they had no idea or vision of VR to become so widespread in the near future.
It was not confined to PC's and consoles, it entered the mobile world also. Same goes with AR as well, Nintendo would surely not have predicted that the Pokemon Go to achieve the popularity it gained and the influence it laid on other developers to go for AR as well.
AR/VR is not only confined to video games, but it also solves some real-life problems such as it lets you measure the object without the physical measurement scale or tape.  
Though we are in the initial stage of exploring these technologies and not much have been explored as per the potential these technologies have. A lot of experimental User experience design elements are explored, and AR and VR managed to capture the attention of huge masses. This has led to a multitude of new possibilities and opportunities for designing of the product needs to be upgraded with what they are currently.
A lot of experimental UX design elements were explored this year and the ones that earned customer attention and preference is going to be around for some time.
Using The Illustrations That Explain For Themselves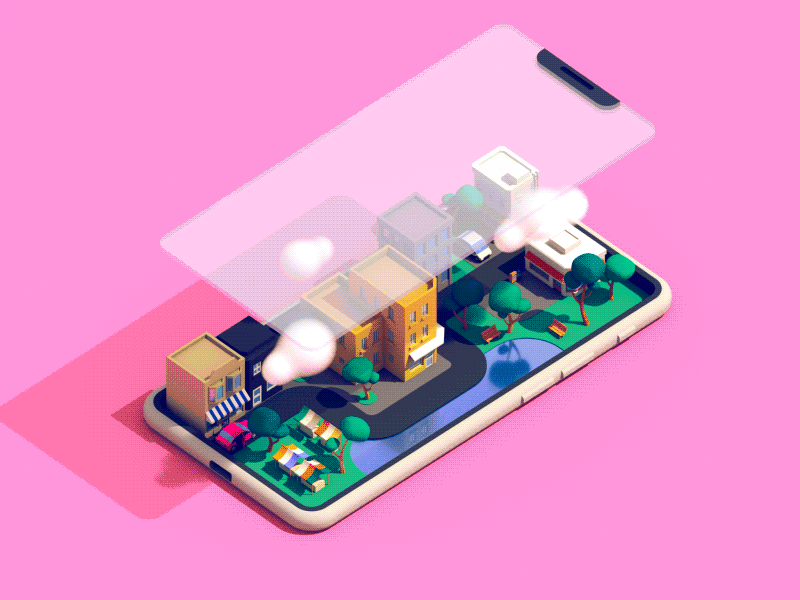 Source- Dribbble
Engaging users with the help of high-quality content is an out-dated fashion of introducing your users with app's features. Eye-catchy visuals will more easily influence users and build a better brand image. Interaction through visuals is more effective and less time consuming for the users to gain information which you are trying to convey them.
Illustrating the functionalities and features of the app can be done through the depiction of character which is like humans so as to have a fruitful interaction with potential users who are using your app. This will enhance the user experience and will make your app more favorable, vibrant and interactive.  
Minimalism Reinvented
We are living in an era that is oversaturated with almost everything let it be the food of clothes or information. The digital space is also influenced by minimalism-inspired movements like zero waste with a sustainable approach toward life. Minimalistic UX/UI does not mean our design is to have a white background with a black text over it. Here, minimalism in UI is not all about minimal visual strategy – vivid illustrations and bright colors are not restricted whatsoever- but it's about the user's journey while exploring your product. By the end of the year, we're will head away from overloading our app and websites with information. You should avoid piling your mobile app with unwanted information and unnecessary notifications. You should avoid building an image of a very busy website and app which fights every second for the attention of the user, this will annoy them and they will feel anxious. Simple -Plain and uncluttered are the must-have words for UI Design Trends.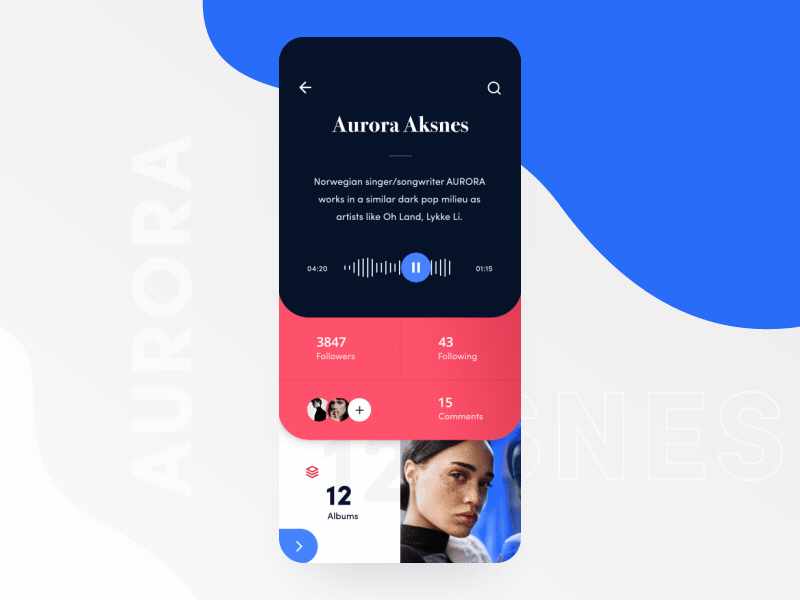 Source: by Taras Migulko for Awsmd
Flawless Interface
This feature should be the topmost priority in case of building a mobile app for the mobile app designing agencies. Mobile app success entirely depends on its user experience and interface and one needs to deliver the best mobile solution to the target audience and provide them immense user experiences that are flawless.
Users must be able to navigate the mobile app easily as because no user wants to spend his time searching for the things within your app, app pages should load systematically so as to provide the important content to the users from the beginning. Mobile application user interface design should be flawless, app design serves as the heart of the mobile app and contributes a lot in taking your business to a greater height.
Short-Format Video Clips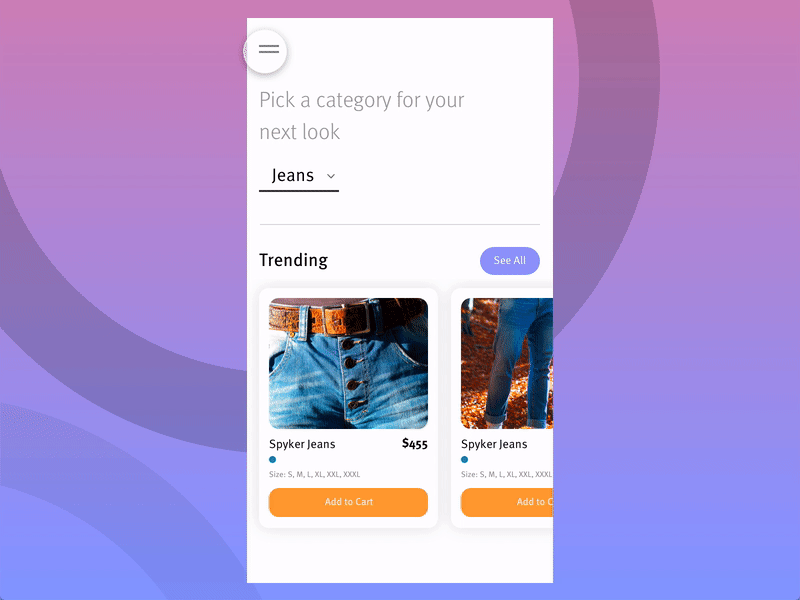 Source – Nitish verma
Video clips are the most effective way to capture the user's attention. A video included in the design will contribute a lot in enhancing the user experience. Let it be music, news, events or any other information, it's always a cool fashion to include a short-format video clip in your design.
It's much easy for the user to watch the video and get the related information you need to convey to him; it takes less time and thus catches user attention very quickly. Some of the formats like quick tips, short talk videos, quick craft, 360° videos as well as FB life are some of the best examples of including videos in UX design.
Add Pictures that Fill the Screen
As per the current trend, mobile applications are using the design components and employing them as a fully-scaled image that fits the screen and will add to enhance the user experience of the app.
This component has the potential of influencing a huge audience effectively. While the user is navigating to explore the features of the app, he will browse through the different pages and these visuals will make the browsing easier and refreshing.
Employ Colors Intelligently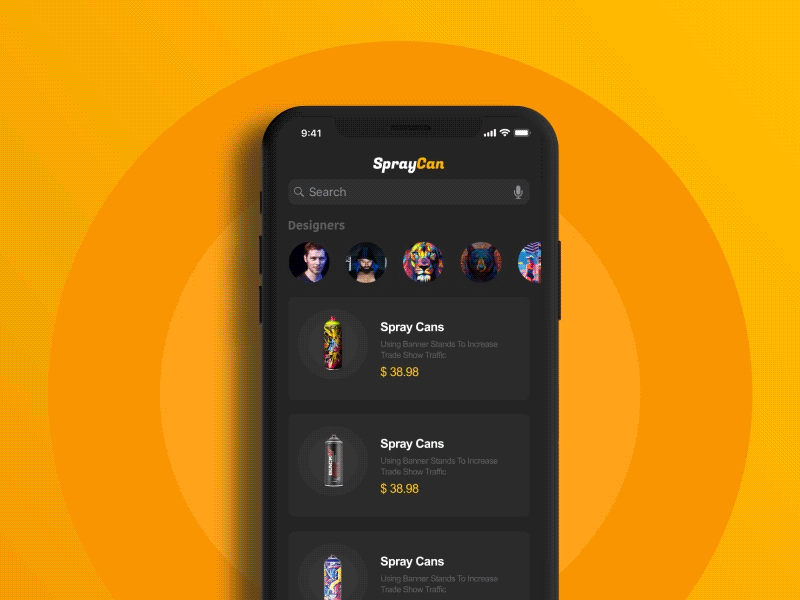 Source – Dribbble
Colors are the heart of design, and speak louder than the words, in case of the mobile application design or user interface. Colors are the simplest and most suitable way for the mobile app UI designers to showcase their designing skills and creativity. Colors play a vital role in the designing of the mobile app and have an equal impact as a background image used in mobile app design. It attracts users and helps to set an artistic tone for the app. Even the apps which have gained a lot of popularity and are successful like Instagram and Whatsapp always update their color combinations for the app to give a fresh look to their UI.    
Usage of Animations and Cinemagraph
Animation plays an important role in designing the UI, especially in the case of a mobile application. Animations and gif add perks to your ads, newsletter, logo, icons and any element you generate.
Cinemagraphs are also a blasting trend! These are photos with high resolution with a repeating loop of video being played in a selected part of the image. Just imagine the picture of a mountain with flowing water and fish swimming in that. We expect to see more use of Cinemagraphs by the end of the year.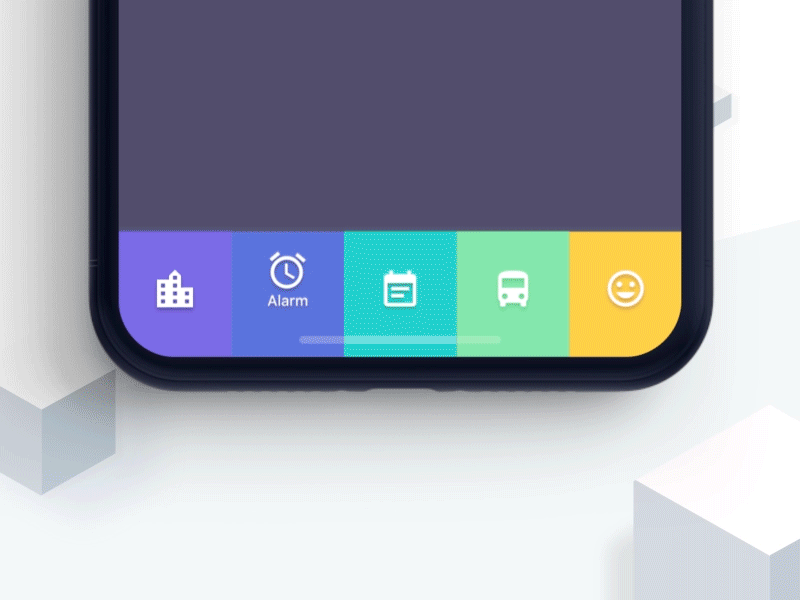 Source by Dannniel
UI Without Buttons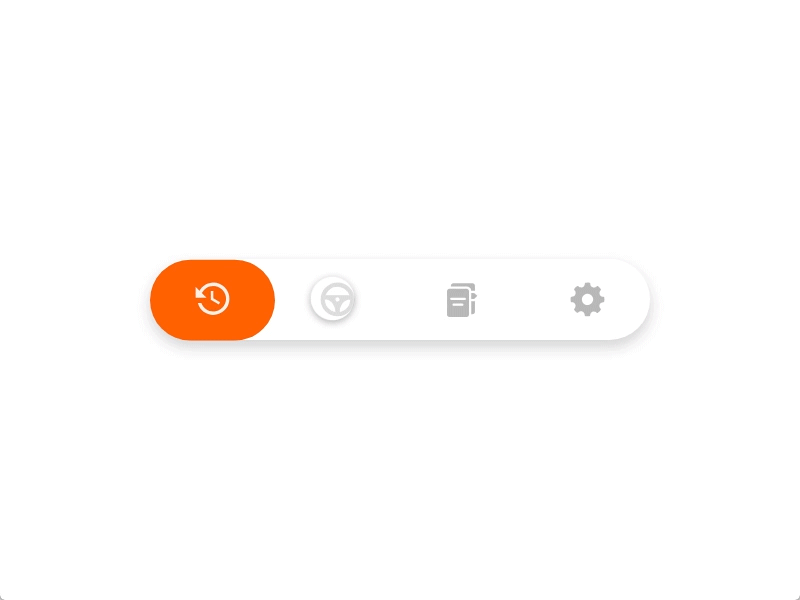 Source – Nitish verma
In most of the successful mobile UI design, needs not require a button for navigating which adds a lot in enhancing user experience. For example Instagram stories; you don't' need to press any button to switch to a different story and navigate the app. This has made a UI more friendly for users as well as convenient for usage. Most of the e-commerce app does not focus on having a button for adding items to the cart, you can simply drag the item to the cart.
Isometric Icons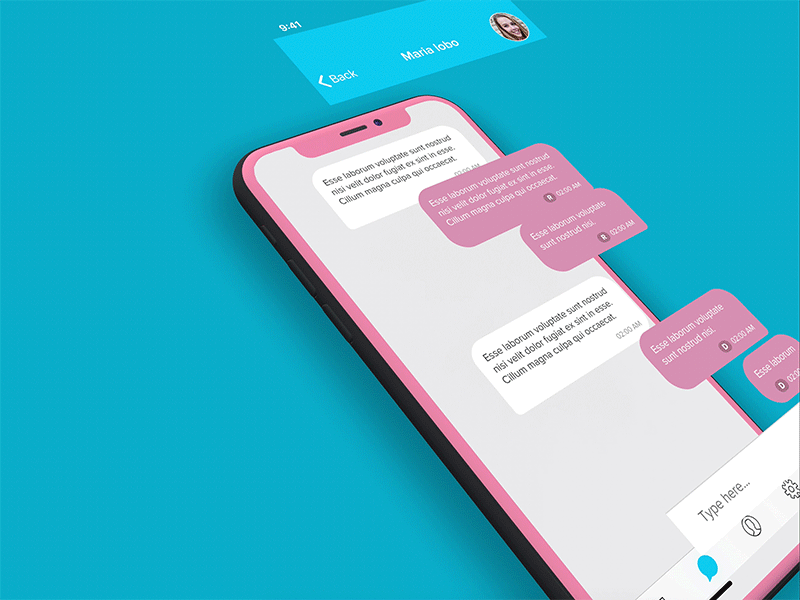 Source: Nitish verma
Isometric design can be used to add smooth flow and hierarchy to the UX/UI of any digital product. If it is implemented as per the guidelines, it will be suitable for any industry or product by adding interesting depths, shapes, etc. while maintaining the feature of flat design we love. There exists controversy about whether isometric is suitable for every project or not because of the cartoonish style, we would recommend going through the trend and try creating your own isometric icons.
Closing Thought
With this, we conclude the list of mobile app UI design trends. This list can be treated as the middle of the year guide for design trends in mobile app and following this will help you in designing your mobile app and you will have an amazing user experience for your app!
As a business owner, if you are planning for mobile app development for your business, you need to explore the various UI Design Trends and choose the best fit for your business app.
---
---