The biggest online retailer in India is Flipkart, which offers a variety of goods online, including mobile phones, books, and clothing. Although Amazon was the first large business to launch e-commerce operations in India, Flipkart deserves credit for popularizing e-commerce in that country. Hundreds of Indian e-commerce businesses have drawn inspiration from this enterprise and know what is the cost to develop an app like Flipkart.
The biggest online retailer in India is Flipkart, which offers a variety of goods online, such as mobile phones, books, and clothing. Flipkart deserves credit for e-popularity commerce in India even though Amazon was the first significant business to establish operations there.
Customized features of eCommerce app like Flipkart have flooded the market because of ease of use and a large mobile using population. It has overtaken eCommerce sites accessed by mobiles. 
Clients and businesses, these days, are interested in having the cost to develop an app like Flipkart. They recognize the potential and that's why they watch eCommerce app development to get tailor-made apps.
Table Of Contents
Appventurez helps aspiring e-commerce ventures to create an app like Flipkart /Amazon with innovative features of Flipkart mobile app at an affordable cost.
Let's take a quick look at the Importance of eCommerce Apps!
The benefits of e-commerce app like Flipkart are breaking the ceiling. Therefore, we need to realize what's making every business owner have a customized e-Commerce app. So let's take a quick look at some features of Flipkart app.
1- Ultimate User Experience
The look and feel of the e-Commerce app is one of the best options to prefer. You get to see all items in an organized fashion and you've also got options like cart and wishlist. These features make your experience of online shopping wonderful.
2- Has Multiple Payment Options
Nowadays people prefer multiple payment modes. Be it online, COD, or other e-wallet options. e-Commerce apps have the flexibility to provide varying options according to the client's needs.
3- Regular Notifications
One of the awesome features of having an app for e-Commerce is regular notifications. This lets the user know about the latest item, discounts, etc. that you've got to offer. This increases the visibility of your business as well as leads to more visits from the user.
4- Wishlist Button
Similar to the features of the Flipkart app, the wishlist button lets the user buy the product later. A user comes back later and checks the product as a reference if it's not available then. It's one of the most used Flipkart features, as one doesn't simply buy the product. 
5- Referral Coins/ Rewards
These are the bonuses that you get after every purchase of an item using the app. These reward points keep the user engrossed to use the e-Commerce application. Therefore, Flipkart features like these are the 'baits' that can be used to fish users.
The above are the features that impact the cost to develop an e-Commerce mobile app like Flipkart. Every feature listed above takes time and resources to develop. Therefore, these features cost accordingly.  
How Does the Flipkart App Work?
Flipkart like the app may be downloaded from a number of App Stores, including the App Store for iOS, Google Play, and Store (Windows Phone). Users may visit various app stores and download the software for free, depending on the device they own. Users may register, log in, and start making purchases after downloading. This eCommerce software includes top-notch capabilities for product identification and filtering.
The products can be purchased using online payment methods or Cash on Delivery (COD). Due to the application's support for nearly all online payment methods, including debit cards, credit cards, UPI, and free charges, it is straightforward and easy to make payments online.
It's difficult to build your own e-commerce platform similar to Flipkart. To create a straightforward, distinctive, and dependable Flipkart clone app, you must recruit qualified developers.
Get a quote before developing a similar Flipkart like the app to learn the average cost of developing an e-Commerce website, e-Commerce app development cost in India, the average cost to develop e-commerce apps, the average cost to develop an application like Flipkart, cost of developing an e-Commerce app, and cost to develop an online e-Commerce app. Cost of developing an e-learning mobile app from a developer of mobile apps.
What's the Breakdown of the Cost to Develop an app like Flipkart?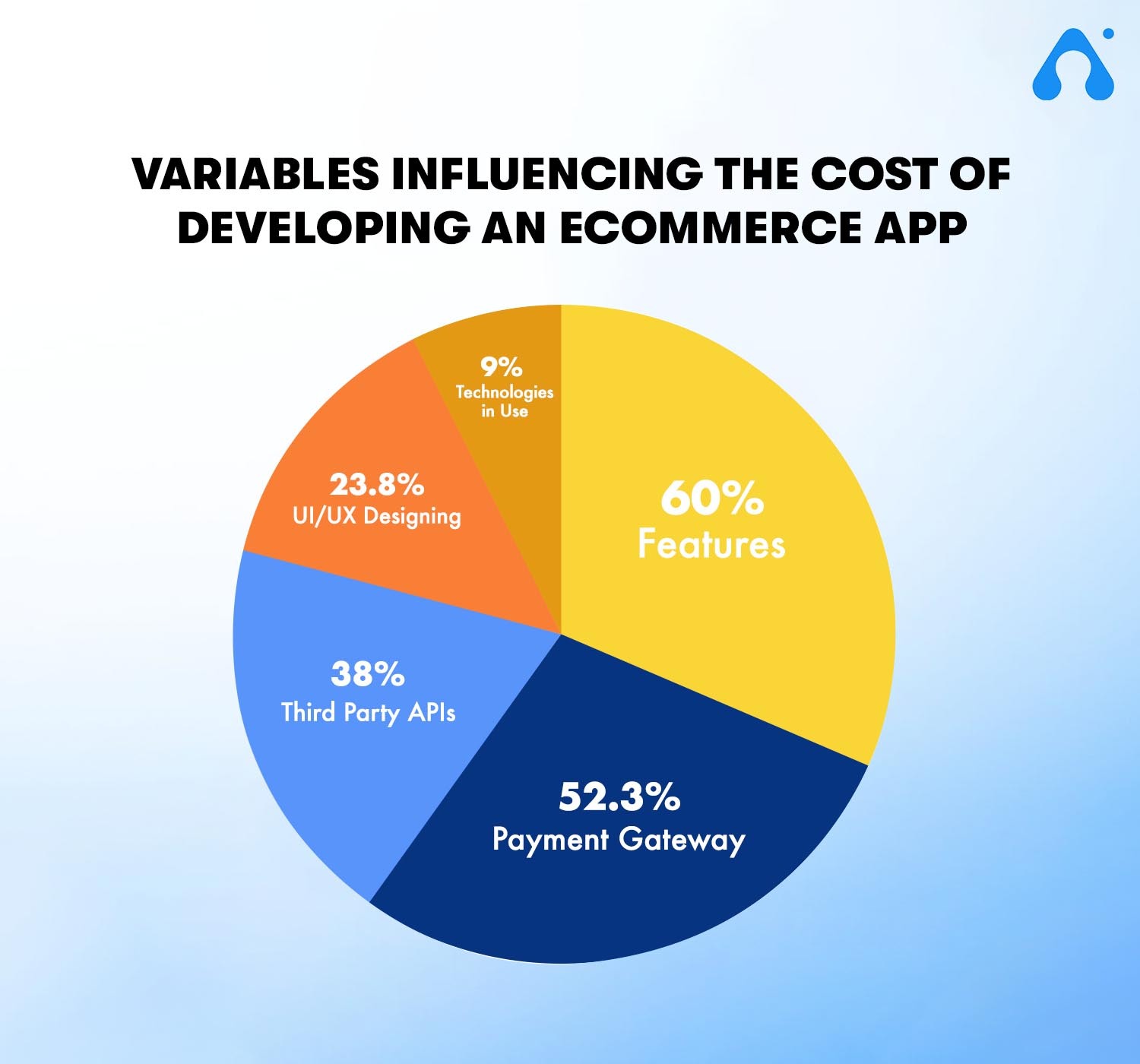 1-Costing of Features
There are many features in the e-Commerce app that make the app interactive. Therefore, if you're looking to make a custom-made app developed, then features will cost you accordingly.
2- Cost of Payment Gateways
An e-Commerce app must have payment gateways for successful transactions. More payment gateways provide the user with the option to choose the preferred gateway. This makes the payment mode of the app flexible.
3- UI/UX Design Cost
An attractive UI/UX design and an interactive interface will cost you if you're looking for a custom-made e-Commerce app. This is because it will give a wonderful user experience and will lead to customer retention as well.
4- Development Process/tech Cost
Developing a product takes resources and man hours. Therefore, the cost of resources, which include experts and platforms, they work on are also factored in. So the process, as well as technologies used by the developers, are charged to the client. 
5- Testing & Deployment Cost
After the product is ready, thorough testing is done to identify bugs. This is done to create a robust and reliable product that meets the expectations of the client. The process consumes time and energy and therefore the client is charged.
Consider these Factors when calculating the cost of developing a Flipkart App Clone!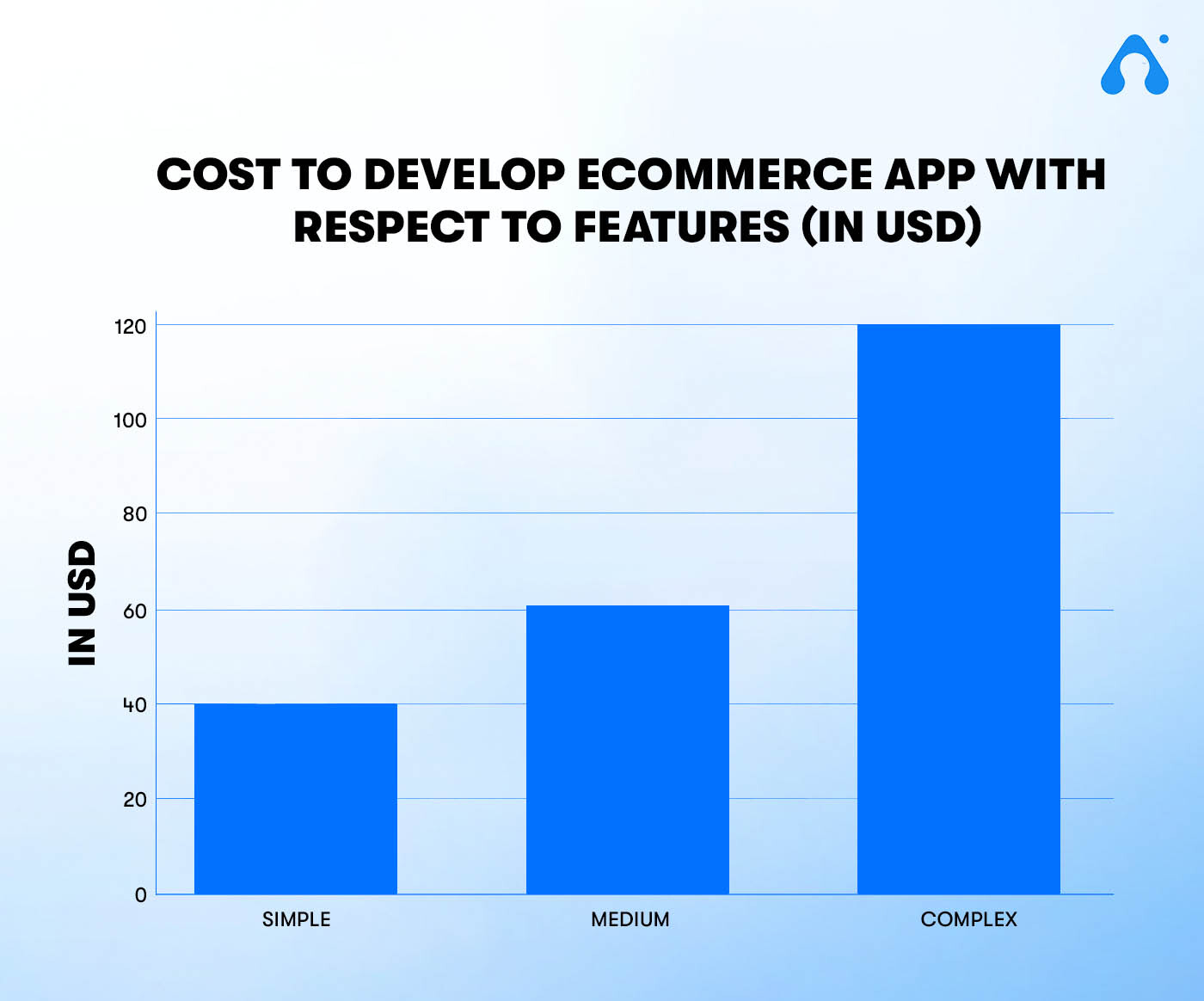 In the heading right above, we discussed the factors that play an important role in cost determination. However, here we'll give you a rough estimate of how much does app development cost?
1- Simple App Development Price Tag – $40,000 – $60,000
It relates to the app having basic features and functionalities. The UI and UX are not that great. Meant for clients that have a low budget and want a digital presence in the form of apps. Therefore, for them, it's the best viable option.
2- Medium Complexity App Development Price Tag – $61,000 – $120,000
If the client wants to make a decent and good-performing e-Commerce app, then he can choose this option. It'll include a number of features in the app so that the user is glued while shopping. The testing and app maintenance cost will be of decent quality.
3- Complex App Development Price Tag – $120,000+
To make a high-performance app, that gives customers as advertised, then it'll cost you the above-mentioned price. It'll include a thorough implementation of the Software development Life Cycle(SDLC). The features and UI/UX will be top-notch.
4- Cost of Hiring a US App Developer ~$90,000 / year
To make a top-notch app that performs as advertised, you'll have to shell out the above-mentioned price. The U.S. app developer will get the job done for the quoted price.
These prices mentioned corresponding to the points will give you a rough estimate for the project. To do cost-cutting, you can also outsource your app development from countries like India, where you can find IT solutions at a reasonable cost or you can choose a fixed price or hourly price of a project that helps in the cost of the app.

Develop an App like Flipkart
To make an e-Commerce app that resembles Flipkart. You must be aware of the features of the e-Commerce giant's app. Let's take a look at them and briefly try to understand the meaning of these features.
1- Search
The search bar helps you to find the item that you're looking for. It also gives you a list of similar-looking items with prices labeled on them for better judgment. This enables you to take a call based on the budget and the appearance that you like the best.
2- Return/Exchange
This feature ensures that if you get a flawed product, then it gets returned immediately. It makes sure that the customer isn't left dissatisfied.
3- Filter
For choosing an item of a specific brand and at a specific price range, then the filter option is helpful. It gives you exactly what you're looking for. Therefore, you can narrow down your search using this amazing feature and get to choose the preferred product. This saves time and makes the experience wonderful.
4- Wishlist
It is the feature where you can save the product that you like for buying later. This helps you to come back and check out the exact product that you searched for a while ago.
5- Orders
To check the order that you purchased, the relevant information can be found under the orders option. You can also track the order using this option and get to know the exact location of the package. This helps you in clearing your schedule for receiving the package.
6- Super Coin Zone
It's one of the rewards that you get after every purchase from the e-Commerce app. After collecting some 'coins', you can redeem them and get a discount on a product.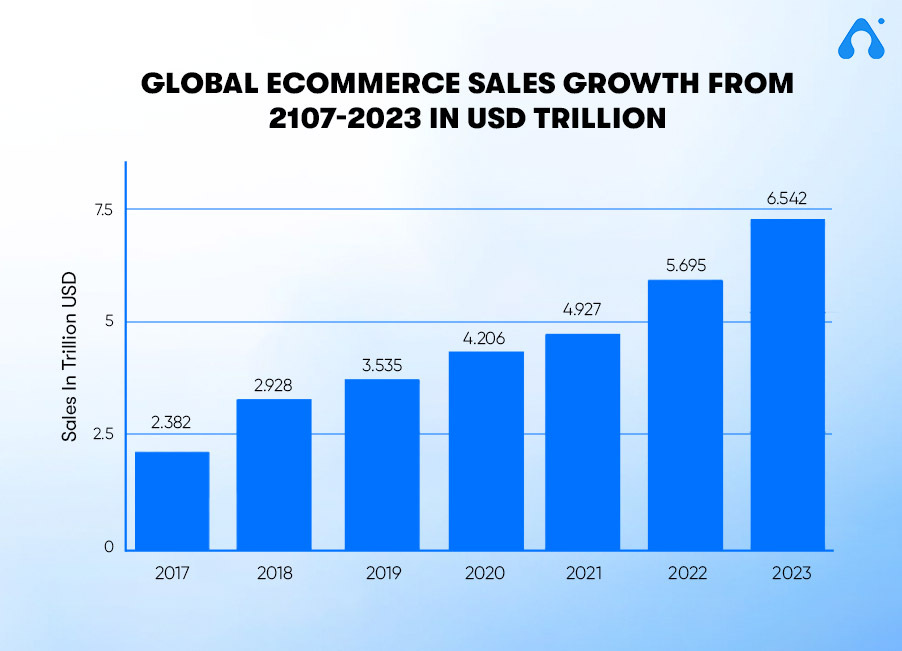 Where can an e-Commerce App be Deployed?
Below are the 3 platforms on which your e-commerce app will be deployed.
1- Android
The method to make apps for gadgets running the Android framework is called Android Software development. Google expresses that "Android applications can be composed utilizing Kotlin, Java, and C++ dialects" utilizing the Android software development kit (SDK).
2- iOS
An operating system that is developed by Apple and works on Apple devices including iPhones. It's quite popular in the U.S. as there is a huge market for iPhones in the country. iOS app development will be the most installed app after Android.
3- Windows
Windows Phone OS is developed by Microsoft. It was a popular phone during the earlier days. However, its market share has plummeted due to the ease of use and features offered by iOS and Android. It has failed to keep up with the competition.
The above-mentioned platforms have a different cost to develop a Flipkart app lookalike. However, knowing the react native app development cost there are some general points that have the same cost for the platforms mentioned above. We'll discuss them in the next heading.
Which Technology Does Flipkart Use For Building Their eCommerce App?
There are queries like the Flipkart mobile app technology stack? The answer to the query is React Native. It is the framework that is used to develop apps like Flipkart. Let's take a look at some of the special features of the Flipkart tech stack.
1- Open-Source
The beauty of the framework is that it's open-source. It means the code is available to all without any charges. The code can be modified at will. This increases the flexibility and the developers can create apps accordingly. It assists in spreading creativity in the developer community.
2- Powered By Facebook
The framework is powered by Facebook. The tech giant recognizes the future potential that the framework has to offer and that's why it has invested heavily. 
3- Max Code Reuse
The codes can be reused for the deployment of the app on both iOS and Apple. According to some studies, more than 80% of the logical algorithm can be shared. This shows the power of react native development when it comes to cross-platform development.
4- Cost-Effective
Most of the code can be shared and deployed on both iOS and Android platforms. This also means that you needn't purchase or download another platform. In short, it saves time and resources. Therefore, the framework reduces the cost of the development of e-Commerce apps.
5- Strong Community
The community of the framework has been there for a long time. Therefore, if there is an issue or problem in the framework, then it can be attended to immediately. It's popular due to the contribution of developers from all over the world. This is why it has one of the best communities when it comes to app development.
Conclusion
Once you understand the customer's business needs and figure out what products you are going to sell and whom you are going to serve by conducting market research, contact the development team. We at Appventurez provide mobile app development service with a team of expert developers that help you build an outstanding online marketplace. 
We e-commerce mobile app development also provides a ready-made solution like Flipkart Clone. It helps you save time and development costs while offering a great opportunity to start your own online marketplace. 
Appventurez can develop the Flipkart Clone app script to make selling and buying goods easy using the internet. It provides a secure payment gateway that helps in exchanging information between the payment portal and the banks. In addition, we provide customization options. It will help you add your preferred features and functionality while allowing you to provide users with a great platform to buy the goods they are looking for.

FAQs
1- Which programming language is used in the Flipkart app?
Flipkart exemplifies the effective usage of PHP programming services for eCommerce website design. Because it is mostly built on PHP, the Flipkart website provides a satisfying purchase experience similar to that of a physical store. It stores data in MySQL and runs all of its applications on Linux.
2- How much does it cost to build a shopping app?
The Clutch poll found that the average cost of agency-developed apps spans from $30,000 to $700,000, with a median cost of $171,450. However, app development experts estimate that the cost of developing an eCommerce mobile app with basic e-commerce functionality is between $5,000 and $7,000 for both iOS and Android.
---
---