Is your business online yet? Well, if your business is not online then you are missing out on some valuable customers. The majority of the population is online, sitting in front of their system or using a smartphone. It is highly possible that you are searching for the customers over the wrong platform in this digital era. 
An app that will make you just one click away from your potential buyer. And to make an effective app with an attractive user interface, you need to hire a competent, capable, reliable mobile app development company.
Not to forget, that there are so many mobile app agencies available in the market claiming to offer you the exact results you want to have and then there are many gladly taking your money.
Those false and fake promises can misguide you and lets you start doing business with the very first one that comes along and promising you to offer nothing but the best. In the hope of getting diamonds, do not forget to look for the coal mine. This means, make sure to ask questions before hiring the app development company because you definitely do not want to spend a lot of money, resources, and time.Thus, to help you, we have made a questionnaire to make it easy for you to know what to look for when hiring a mobile app development company. Before reaching to the questions, first, understand why do you need an app development company?
Why do you Need an App Development Agency?
Your app idea might be revolutionizing and is going to change the life of many people but that does not mean that you possess the necessary knowledge and skills to develop an app all by yourself. In such a situation, hiring an app development company for outsourcing can bring life to your app idea.
But rushing the whole hiring process can lend you in great chaos, hence, make sure to take some time, cross-check what you want and then nod yes to the company. It is best to go on "How to hire an app development company" later and do the market research before. This will give a certain idea of what the customers want from you and what sort of solution you need to focus upon.
So, as we have attended to the aforementioned things, let's get started with questions you should ask before hiring the app development agency as it is not an option but a priority.

Questions to Ask Before Hiring An App Development Agency
1. Can I see your company's portfolio?
This is one of the most important questions and the foremost one before hiring the app development company. By seeing their portfolio, you can trace what kind of apps they do make, and how much app complexity they can handle along with knowing their terms and conditions.
2. Can you show me the apps you have developed previously?
Actual experience is equally important as technical expertise is. It is essential for you to understand what kind of apps the app development company has made earlier.
Be clear and direct about this question and ask them to show you the apps they have successfully built. ‌ ‌Genuine and professional companies will be more willing to flaunt their work through their portfolios.Beware – If the company denies or makes excuses for not showing you a list of successful applications. Then remember that you can still look out for "How to hire app developer" to search for alternatives.
3. What is your process of developing an app?
Knowing about the codes and ethics of the company can give you more edge to your decision of hiring the app development company. This understanding can make you sense what to expect in critical times ahead.
Be blunt and ask them if they are going to handle the unexpected problems that could arise during the app development phase and what are their backup plan.
Getting the idea about how company functions can relieve you that you are hiring the right ad professional agency that can deal with the challenges and end up offering the desired app. Meanwhile, knowing if the company works on an agile methodology or any other is like icing on the cake.
4. Can you provide us a detailed explanation of your development services?
The question is meant to understand if the agency offers beta testing services positively. Getting an answer to this question can make you understand if they are only responsible for the app development process or will they be open for offering quality assurance service.
Here is the list of services app development companies often provide:
Business analysis
Quality Testing
Successful Launch of the Project
Post-launch Maintenance
Make sure to ask about these things also in order to save yourself from ripped off by app development agencies. 
5. What about your manpower?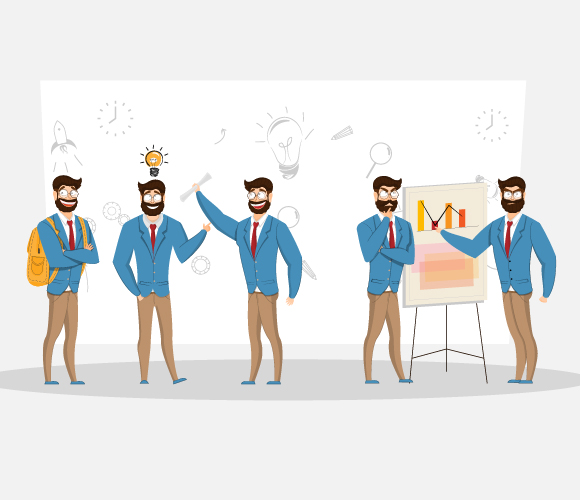 This is the next question in the list of questions to ask app development companies. Changes are the most obvious part of the whole mobile app development project. While the practice is often considered healthy for the development process but it is also common that not all agencies entertain the changes.
Hence, if the agency fails to provide you a dedicated resource or better say manpower as per your request or requirement, it could become a hassle in the long run. To save yourself from such a situation, ask the agency how many projects they are handling currently. The question is important in order to understand if the agency can provide you dedicated manpower to cater to your request. 
6. Which industry verticals and domains you have provided your services too?
By asking this question you will get a clear idea about which verticals and domains the app development agency has provided their services to. The domains could be travel and transport, education, retail, healthcare, etc. With it, it will become easier for you to decide whether your app will fall under these categories or not.
7. How would you rate the skill of your developers?
If you are following waterfall methodology over agile, then the chances of making frequent changes are rigid whereas, with the latter one, changes are the most obvious thing. When it comes to "what to look for in an app developer" then it is best to understand the skillsets.
Hence, in order to judge the company's reliability and professionalism, it is a must for you to know the skill set of the developers who will be working on your app. Ask the agency if their developers can follow the instructions, make the necessary changes as per the request along with inducing their creativity and expertise, etc. 
8. Can you add your feedback in the app development process?
No doubt, your app idea is your brainchild, thus your input, ideas, and feedback are the most crucial part of your overall app development project. And without your involvement, it is impossible to achieve what you have envisioned. Hence, you need to know your level of input and involvement throughout the app development.
Be cautious and try not to give full control over the app to the mobile app development company. After all, it is your vision and idea, in addition to this, there should not be any prototypes, wireframes, MVP or finished apps without your involvement.
Discuss all these things beforehand and be clear if they disagree to follow your guidelines. 
9. What will be our mode of communication?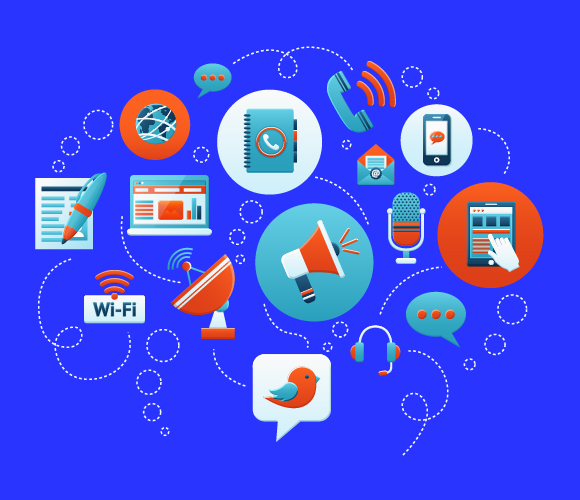 No matter, if you are creating an app for iOS or Android, there will come a time when you and the app development agency need to communicate, got to stay in touch along with exchanging feedback.
Furthermore, the genuine and reliable app development company will figure out the way or come up with some sort of way to provide you access to the project. In addition, ensure that they are always available on email and phone.
10. What will be the estimated project timeline?
When hiring the app development company for your project, do not forget to ask them about the estimated project timeline. See if the company is willing to work on your project right now or will commence it on a later date. This is also an answer about "how much does it cost to hire an app developer" since the timeline helps in setting up the total cost of the project.
Meanwhile, it is also important for you to understand that professionals are generally occupied with multiple projects at a time, and their instant nodding of yes will not be possible every time.In such a situation, try to gain the knowledge on how many projects they are working right now so that it will become clear for you to gain an understanding of how much time it will be required for them to get started with your app.
11. Is there any way through which I can connect with your previous clients?
The one who has tasted the food can tell you the exact taste, similar is the situation while hiring the app development company. To this, it is really mandatory for you to understand how the company manages its relations with its clients.
Things might look rosy and pretty from the outside, it is imperative to be aware of the reliability of the company along with their level of communication with their clients. There might be chances where the company will deny giving your client information and might give you the reference to the very closed one. In that case, cross-checking their claims through other channels like Facebook, Twitter, LinkedIn can rescue you.
12. What is your approach towards developing an application?
Before handing over your app development project, make sure to ask the app development company regarding what is their approach towards developing an app.
Because you certainly do not want a replica of the existing applications available in the market, hence make sure to ask the company if they will be using the latest market trends or more advanced tools along with better technologies for your application. Let them know that you want to get a unique yet effective mobile application so that it can stand solid in the prevailing competition.
13. Do you offer post-launch services?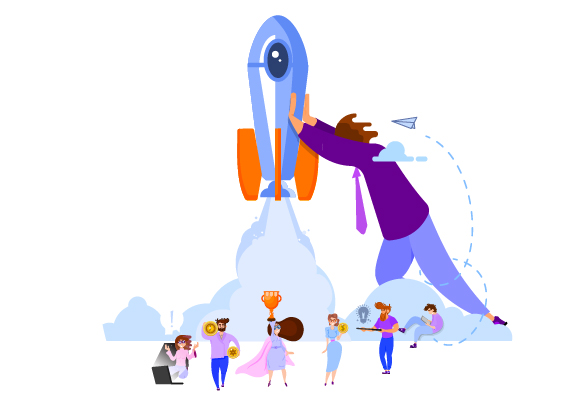 Admit it, no app is a success in the first go. No matter how thoroughly your app was tested, after the launch, your app will require some quick bug fixing along with the need to add new functionalities, updates, features, etc.
That's why it is important to ask the company if they will be providing you post-launch updates. Meanwhile, being aware of the company's policies, rules and regulations regarding maintenance and support are also crucial factors. Do know about their policies of bug fixing, post-launch support, cost of each new release, etc.
 14. Who will own the code?
This question should be very clear and straightforward between both the parties. Be blunt that you will be the owner of the code once it is complete. It is a major question that must fall in the list of "What to ask when hiring a mobile app developer".
Though you are not involved in the direct development of the app as you are paying for all the services, it is your right to own the code. Make sure to ask them about the proper documentation of the code in order to resist issues in the future.
15. Are you able to understand my target audiences?
Before hiring the app development company, it is really important for you to understand that the company is capable enough to understand your target audience along with willing to know your business model.
It is like icing on the cake if the company has worked with projects similar to yours but if opposites happen, sense it if the company is willing to understand your vision and requirements.
And if you sense that the company is making excuses and making tall promises, putting your step behind is the last option.
16. How are you going to design the app as per the UX and principles in app development?
Your app will remain a failure until and unless it meets the expectations of the users. Hence, the UX strategy should always be designed and developed as per the need of the customers. The process of developing the app should always begin with the customer's preference, like colors, shapes, fonts, information flow, etc.
Furthermore, based on the data collected after digging out the customer's preferences, appropriate wireframing and prototype can be designed. MVP is the best way to check out the feedback and responses of the users in order to make changes in the application.
Hence, ask the app development company if they are willing to work like that or not.
17. Are you going to assist me in submitting the app to app stores and marketplaces?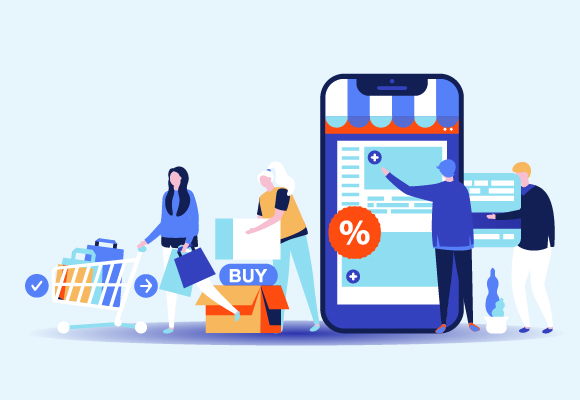 Designing and developing an app is not the last thing, submitting and promoting it is also important. One of the most integral parts between your app and the potential users is the submission of the app in the app stores like Play Store, Apple App Store, etc.
It is the responsibility of the app development firm to submit the app to the app stores and other marketplaces. Hence, make sure that they know about the submission process and guidelines along with knowing the drawbacks.
18. How do you test the applications?
Testing is the part of the whole mobile app development project in order to ensure its functionality, usability along with consistency. Ask the app development company how are they going to test your application and how frequently. This is a vital part of "How to hire an app development company" since it decides the outcome of the application.
 19. Are you able to work as per my time zone?
It is not mandatory that you will finalize the app development company in your native land, you might find the best agency outside your native land. And choosing the firm outside your land come up with challenges like time, communication gaps, etc.
Hence, before finalizing the company, ensure that the company is ready to work as per your timezone irrespective of the geography boundary.
Telephonic conversations and other modes of communication should be open to filling the time gap.
20. Do you offer any sort of packages?
It is important to know if the mobile app making company you are planning to hire offers any packages or not.
Meanwhile, remember that the payment structure varies from company to company and also according to the functions, and features of your mobile application. It may on an hourly basis, weekly or monthly basis or maybe partial payments.
In addition, beware of the companies that ask you for the entire payment in advance, as this can be a sign that the company might not be able to meet your guidelines or the estimated time of the delivery of the project.
21. What are your exit options?
There come chances when things go out of the line and the agency refuses to go ahead with your project. In such a situation, you will be left with nothing but huge financial losses.
Thus, ask them about their terms and conditions regarding their exit options. And the exit options should include legal documents between you and the firm.
22. Do you guarantee on-time delivery of the app?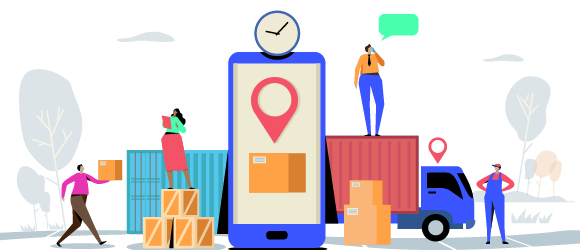 The on-time delivery of the app is the most crucial issue that needs to be addressed. Your other plans might hamper because of the delay in the delivery of the app. Hence, be clear about the delivery of the app from the agency. Failing to deliver the app on-time can come up with its own challenges and financial issues.
23. Do you develop apps for multiple platforms?
In the beginning, you might want to target particular platforms- iOS or Android and made up the mind to expand its reach on another platform after its success.
This is the reason, it is essential for you to see if the company is capable enough to develop apps for multiple platforms.
24. Do you have a complete in-house team?
Last but not least, before finalizing the app development company, make sure to ask the company if they have a whole in-house team. Here at Appventurez, we have a team of testers, developers, mobile app designers, Quality Analyst, etc, meanwhile, there are firms that outsource a part of the app process due to the less number of human resources.

Finding a company that has the support of a whole team is a must.
These are a few of the things to consider when hiring an app development company for your dream project- your application. 
Always remember, that your app idea is your brainchild and neglecting even the minor question can cause you huge financial loss along with wastage of resources and time.
While you have got almost all the crucial information regarding hiring the app development company, we wish you all the best for your future endeavors. And if you are still confused, we are here to help you out.
---
---