Traditional businessmen always wonder, why add technology and software to your business arsenal? The answer to this is the online competition from big mobile app development company(s) that can end the business of SMEs. Therefore, it's wise to use technology and software to organize the business as well as have an online presence. This will help you in conquering unknown and unexplored territories in the modern business world.

Technology and software these days are giving impetus to businesses to expand into new territories. This has led to the adoption of tools and software in many SMEs.

Table of Contents
What Role Does Software Play in the Business Arsenal?
Explore the Software Tools in the Business Arsenal!
Check Out the Arsenal Business Strategy for Exponential Growth!
Get to know about Arsenal Business Growth Alternatives & Competitors!
Why Should You Include Bots in Your Customer Success Arsenal?
How Appventurez Will Help By Adding New Technology to Your Business?
Let's now take a look at how the adoption of technologies is changing the business world.
What Role Does Software Play in the Business Arsenal?
Adopting software and technology in the business is the way forward to conquer new territories. Therefore, the importance of tech in the business world is paramount. There are a lot of benefits to digital transformation technologies, which will result in growth.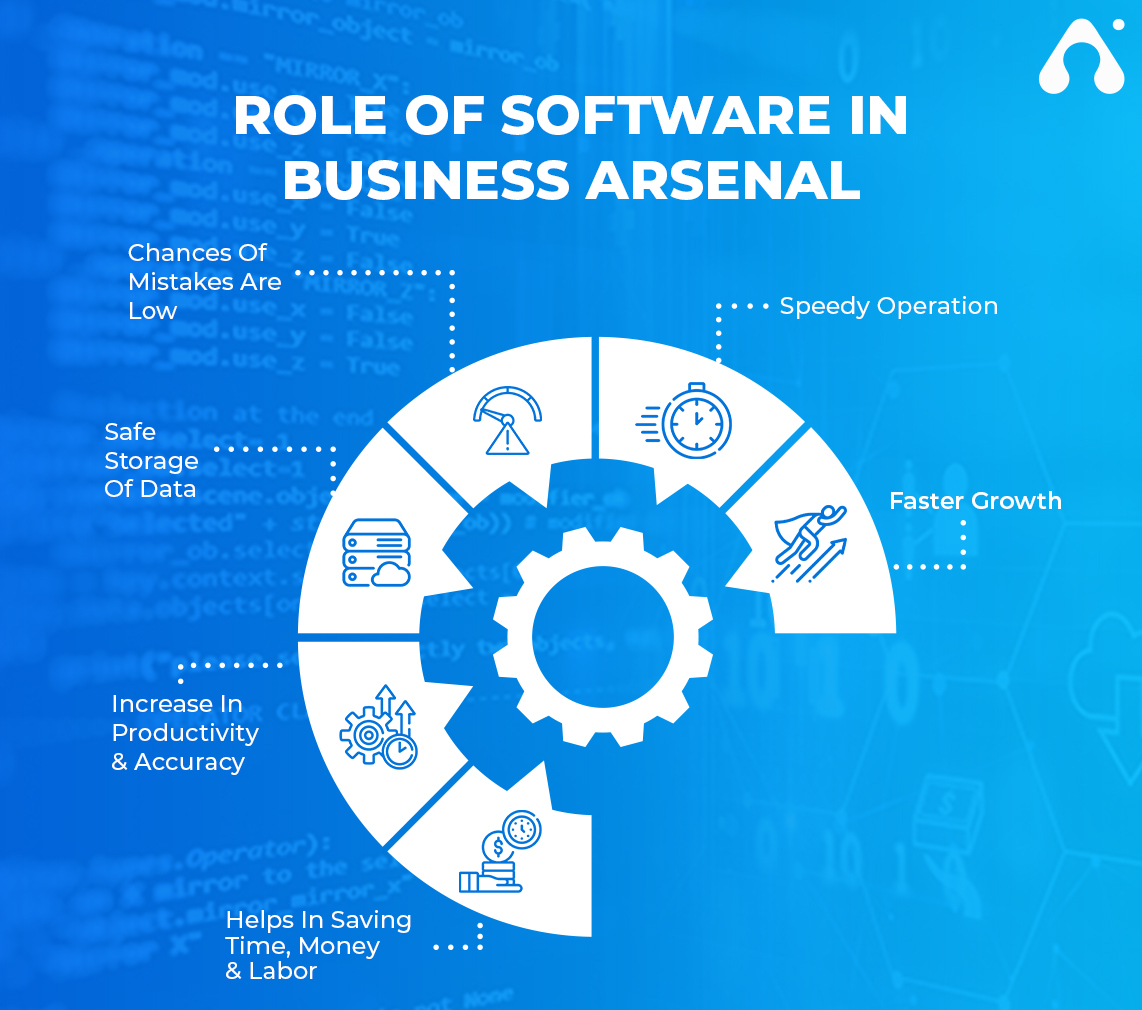 Benefits of Technology In Business
#1 – Helps in Saving Time, Money & Labor
Having to know the need of technology in business like AI, IoT, ML just eases the process of manual labor and the time spent to do it. Therefore, computerization and using appropriate software cum business tools increase efficiency. In this manner, time, resources, and labor is spent wisely. In a nutshell, having customized software is a boon, and the business will grow exponentially.

#2 – Increase in Productivity & Accuracy
With the implementation of software and technologies, there's an increase in productivity and accuracy. The accounting, tracking, management of the work can be done with the help of iot apps in business for automation. This helps in the accurate reporting of details. It also increases the productivity of the team in general.

#3 – Safe Storage of Data
The provision to store data on a cloud or locally makes your business secure. The credential access is either with you or the person you trust. Therefore, leaks can't happen and your business and crucial information will be in safe hands. This shows that having technology in business will ensure the safety of your data.

#4 – Chances of Mistakes are Low
There is much software that identifies mistakes and alerts you in time. This results in zero error and loopholes can be easily identified. There is software that analyzes the vulnerability and applies countermeasures to rectify them. Therefore, chances of errors are minimized and in most cases are negligible. It also helps in preventing losses due to faux pas.

We've previously talked about the importance of software and technology in the workplace. Let's look at the tools that make the task more structured, simple, and effective. These instruments aid in the promotion of the firm and its exponential growth of digital asset management. As a result, it's critical for us to have a basic understanding of the technology in use.
#1 – Content Management System
When it comes to publishing content on a platform, then the Content Management System does the job. One of the examples of CMS platforms for website development is WordPress. It's got a host of themes that look aesthetically great. On top of that, it gives you the opportunity to edit the content according to your needs.

#2 – Landing Pages
Landing pages are the trend these days for minimizing the customer's distraction. It's generally got a single Call To Action (CTA) button and therefore, the visitor can only perform a single action. This results in an increase in business sales as the visitor has only an option to perform.

#3 – Website Platform
One of the ways to increase your business sales is to have dedicated website development. It has multiple pages that include services, homepage, about us, and so on. This will give the visitor in-depth knowledge of the products that you have to offer.

#4 – SEO
It's the process to increase the number of visitors to your site and increase the traffic. SWO or Search Engine Optimization uses many tricks and techniques to increase traffic. This results in better audience visibility and therefore your site does well.

#5 – SMM
It refers to Social Media Management where your business is provided exposure on social media platforms. There are leading platforms like FB, Instagram, etc. that act as an intermediary to provide you with sales. People spending time on social media, the chance of your product getting noticed is high.

Check Out the Arsenal Business Strategy for Exponential Growth!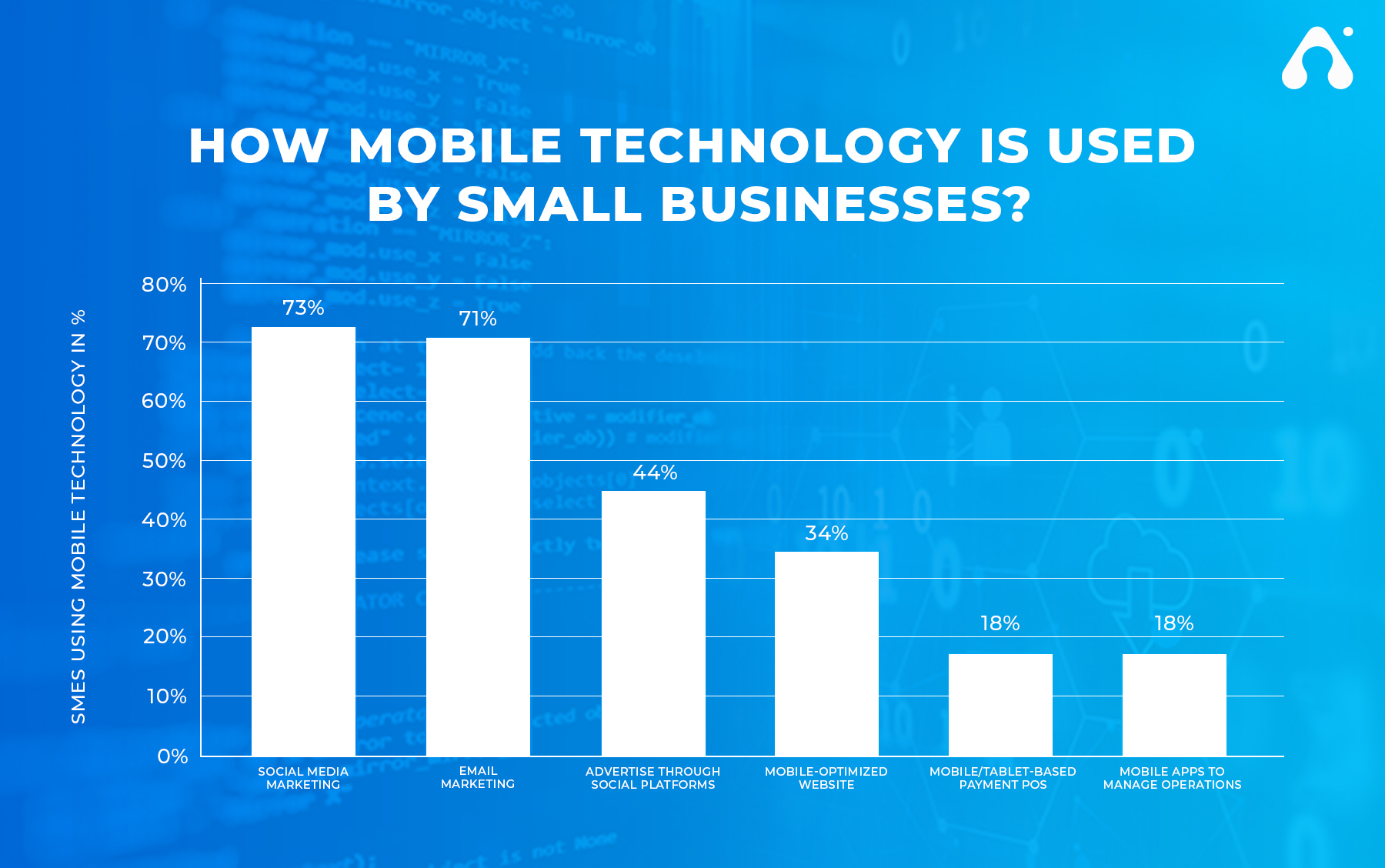 1 – Clients will Ponder where they went
Suppose you're a client searching for a business mentor. You google business mentors on Google and snap the main outcome. You are pursuing their site and choose to check their online media records and sites when you see they used to post consistently and now haven't posted in a month. What goes through your brain? You presumably exit out of that site and take a gander at the following query item on Google.
2–Your Following will take a Hit
The objective of having a web-based media presence for your business is to direct people to your business and have an after. Taking a break from posting gives the feeling that nobody is effectively communicating with your business. You will see that your pattern in devotees and commitment will definitely diminish, so when you return from your promoting break, you will end up playing to get up to speed to return to where you were before the break.

​3 – Broken Trust
Taking an advertising break makes it appear as though your business is taking a break. Potential customers will see the break in showcasing and consider you to be less trustworthy. You may likewise be missing significant messages from customers. In the event that you had a companion who all abruptly began missing calls, messages, and messages, you would most likely not have a lot of confidence in them even after they began noting your messages once more.

Get To Know About Arsenal Business Growth Alternatives & Competitors!
When it comes to generating leads, then there are many companies that have a niche in that. Generating leads is one of the most important things for the business. It is so because leads convert to sales and therefore provide profit to the company. So having a great business model and strategy is a must. These are provided by various marketing agencies in the market.

Let's take a look at some of these below!

#1 – KlientBoost
KlientBoost is a presentation promoting an organization that moves quickly and breaks things like deal records, levels, and your rivals' hearts. The lone thing we don't break? Our guarantees and the bank. We have more examples of overcoming adversity than different offices have customers.

#2 – INFUSEmedia
INFUSEmedia is a completely coordinated, information-energized request age motor intended to help B2B associations drive qualified interest. Our omnichannel approach helps us distinguish, qualify, and produce noteworthy.

#3 – G2 Storefront
Supercharge your business interaction with Sales Hub, an amazing and simple-to-utilize customer relationship management (CRM) that incorporates deals commitment instruments, arrange value quote (CPQ) usefulness and hearty deals investigation for developing groups.

#4 – CIENCE
CIENCE assists organizations with becoming multi-channel prospecting.
We start with an exceptionally precise examination (95% or above), at that point give lead age and outbound deals cycles to deliver qualified meetings with our customer's optimal clients – with unsurprising outcomes.

#5 – CloudTask
CloudTask is a B2B Lead Generation organization helping SaaS launch checklist by organizations that drive income development through groups of deals improvement experts
Why Should You Include Bots in Your Customer Success Arsenal?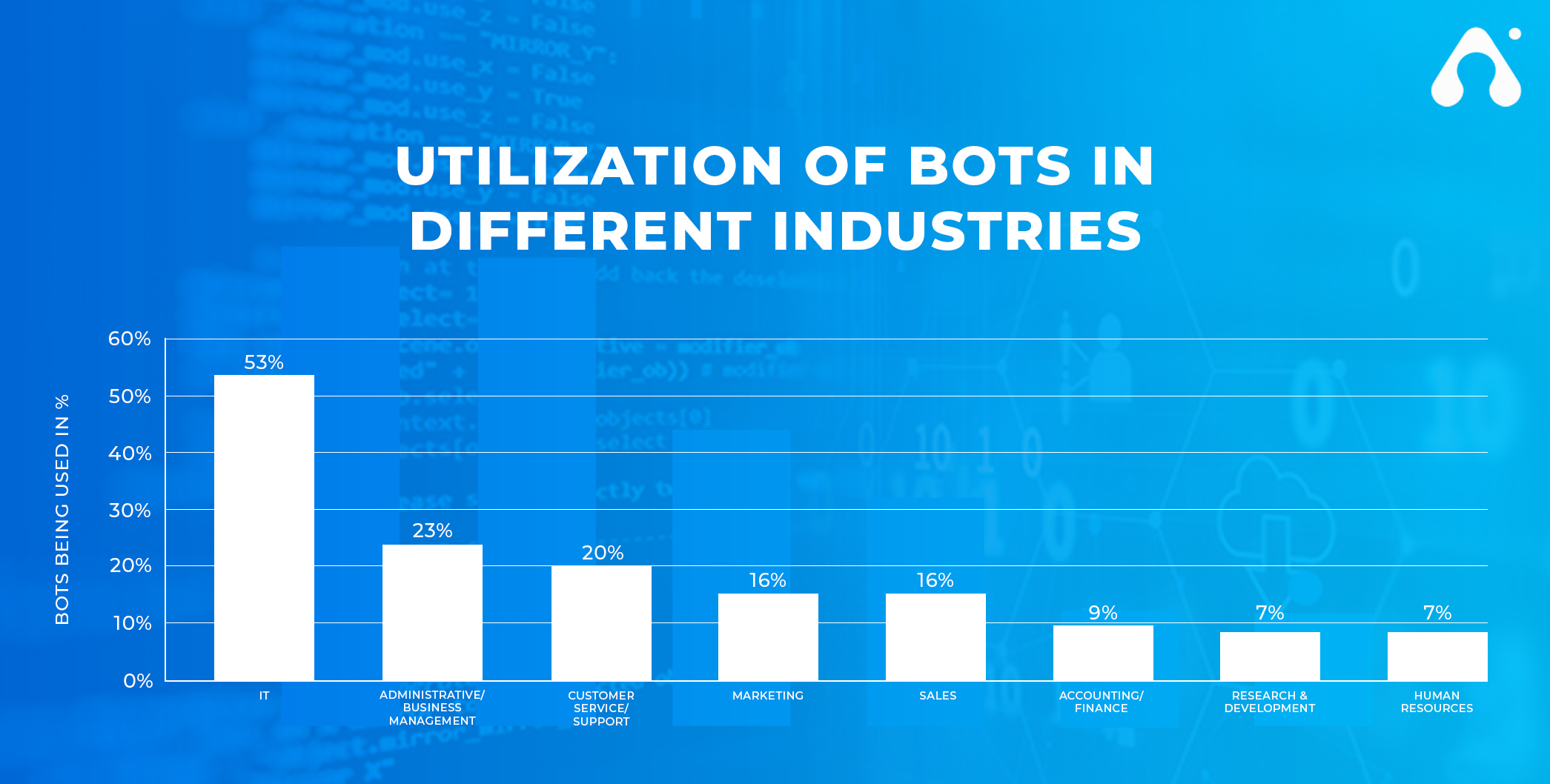 #1 – Better Lead Generation & Nurturing
The vast majority of the organizations work in an omnichannel model. They sell across the site, Facebook, and different channels. Computer-based intelligence chatbot development makes an easy route for clients to speak with your business by means of existing information stages like Facebook Messenger.

#2 – Deliver 24×7 Automated Customer Support
No one jumps at the chance to pause, thus do clients. 62% of organizations see client experience conveyed by a brand as a cutthroat differentiator. Role of chatbots in any business can draw with the clients 24×7 by expeditiously reacting to their normal questions.

#3 – Save Customer Service Costs
Reports say each year there are 265 billion client demands. Organizations spent almost $1.3 trillion to support these solicitations. Therefore investing in bot development can help you set aside 30%.

#4 – Increased Customer Engagement
Obviously, it is so imperative to keep your clients drawn in with your image. Bain and Company research says, "Organizations that effectively draw in with their clients had the option to build the client spend by 20% to 40%."

#5 – Bots Save an Ample Amount of Time
Time is cash in the business. Here are the means by which chatbots help to benefit as much as possible from yours.

By measuring chatbots performance that enables your business and saves time by offering the principal level help that channels a client demand before it is coordinated to the group.
How Appventurez Will Help By Adding New Technology to Your Business?
The blog above explains why you should add technology and software to your business arsenal. There is a comprehensive breakdown that explains the tools to be used to maximize profits. It also provides concise information on the various business strategies that can be used to gain an advantage. Furthermore, a SWOT analysis thoroughly examines the leaks in your business to produce the best results.

If you are looking for the best mobile and web app development company to develop an app or website for any business with new technology in the market, contact us today!

FAQ's
Q1. How technology can help your business?
Financial data, sensitive executive decisions, and other proprietary information may all be protected using technology, giving you a competitive advantage. Simply put, technology assists businesses in keeping their ideas out of the hands of their competitors.
Q2. Why is technology important for small businesses?

Small companies may communicate with their clients via email, blogs, social media, and forums thanks to technological advancements. Small company owners may take advantage of this real-time connection by soliciting input from clients and incorporating it into their operations as soon as possible.
---
---