Building a mobile app and working on it to increase its market value is a big game. Entrepreneurs and start-ups need to put up a lot of brainstorming into it. They need to attract stakeholders and investors to help their app grow and make money. These investors can boost their business to become competitive in the industry while aiming to achieve higher returns.
If you have a unique and brilliant mobile app idea and think that it can impress your audience, investors will surely want to have a look at it. The most important thing is mobile app investors put their money in ideology and future scope. No matter whether you invest in AI application development or an eCommerce solution, they will look forward to higher returns.
So, if you want your app to hit the right targets and cover a whole lot of crowd in the industry, then you need to enlarge your vision with the help of app investors. In this guide, we will help you to find opportunities and collaborate with the right investors.
From types of fundings to the factors you should follow to attain the right investor, this guide has everything you need. So, if you are looking for ways to know how to find investors for an app, let's get started with breaking down the guide into important sections:
Understanding the Factors for Gaining Mobile App Investors
Before you start the hunt for finding investors of app development, you need to do some homework. They will be more interested in the work you did to come up strong with your idea, apart from having a baseline for your mobile app project. So you should look after the following factors to attain mobile app investors:
#1 Defining your Niche
As the mobile app development industry is topping the charts in the market, people have the option of choosing a variety of apps in every category. So, if you want your app to be competitive and unique and for app investors to put their money on it, you need to determine the targeted niche.
As mobile app development for startups will be a new level, you need to keep an eye on your competitors and see what they are providing to impress their target audience. 
Moreover, try to find problems and gaps in the market for which your app can provide solutions. Mobile app investors will be interested to partner with you when they see your vision productive and long-lasting.
The investors for app development need to ensure the assets they contribute will return at least 4 or 5 times with the achievement of the app idea. Along with it, determine your target audience, platforms you will work for, and the app monetization strategies.
#2 Branding of your App
Branding helps to visualize the working of your idea for the real-world. It is the embodiment of each business that sets the establishment for an additional turn of events. Besides, it's a lot simpler to clarify a completed product than it is to try out an unclear thought. 
Get an area and plan mockups to gain app funding and make every component of your idea clear. Furthermore, it shows that you're willing to invest the exertion and idea to guarantee its prosperity. 
If you need assistance, you can collaborate with an experienced mobile app development company that can help you achieve these targets.
Get in-depth knowledge on how to promote an app for branding and marketing purposes.
#3 Build an Impressive Pitch
Investors are occupied individuals with a lot of business to handle with people competing for their values. At moments, they have a short period, but enough for you to impress them with your mobile app idea.
However, you need to build an impressive pitch to grab their attention and make them fix a professional meeting. Getting mobile app investors to stay in touch with you or connected, you need to pour out impressive statements in this short period.
Whether you meet them in an event or try to connect them on social media, you have to explain them with a perfect pitch plan. Try to grab their interest in returns on investments and conversion opportunities through your app.
#4 Create a brand showcase
If you impress the investors for app development with your pitch, it's an ideal opportunity to make a pitch deck for the meeting. Depending on the time they have for the meeting, you need to be clear and precise with your mobile app plan. 
A pitch deck is an introduction that incorporates subtleties like features through which your app functions, the development and design plan, advertising strategies, costs, hardware, and other resources.
Exhibit insights, implement top logo design trends, show graphs, and different features of your application that show its value for app funding. Make sure to avoid fluffy aspects or overshadowing of unnecessary elements that can affect the plan.
The object is for you and the financial investor is to have a productive conversation. Yet, time is as yet an extravagance that the financial specialists don't have. Along these lines, limit the introduction time under 20 minutes with at least ten slides if you need to increase adequate funding of an app.
#5 Try building MVP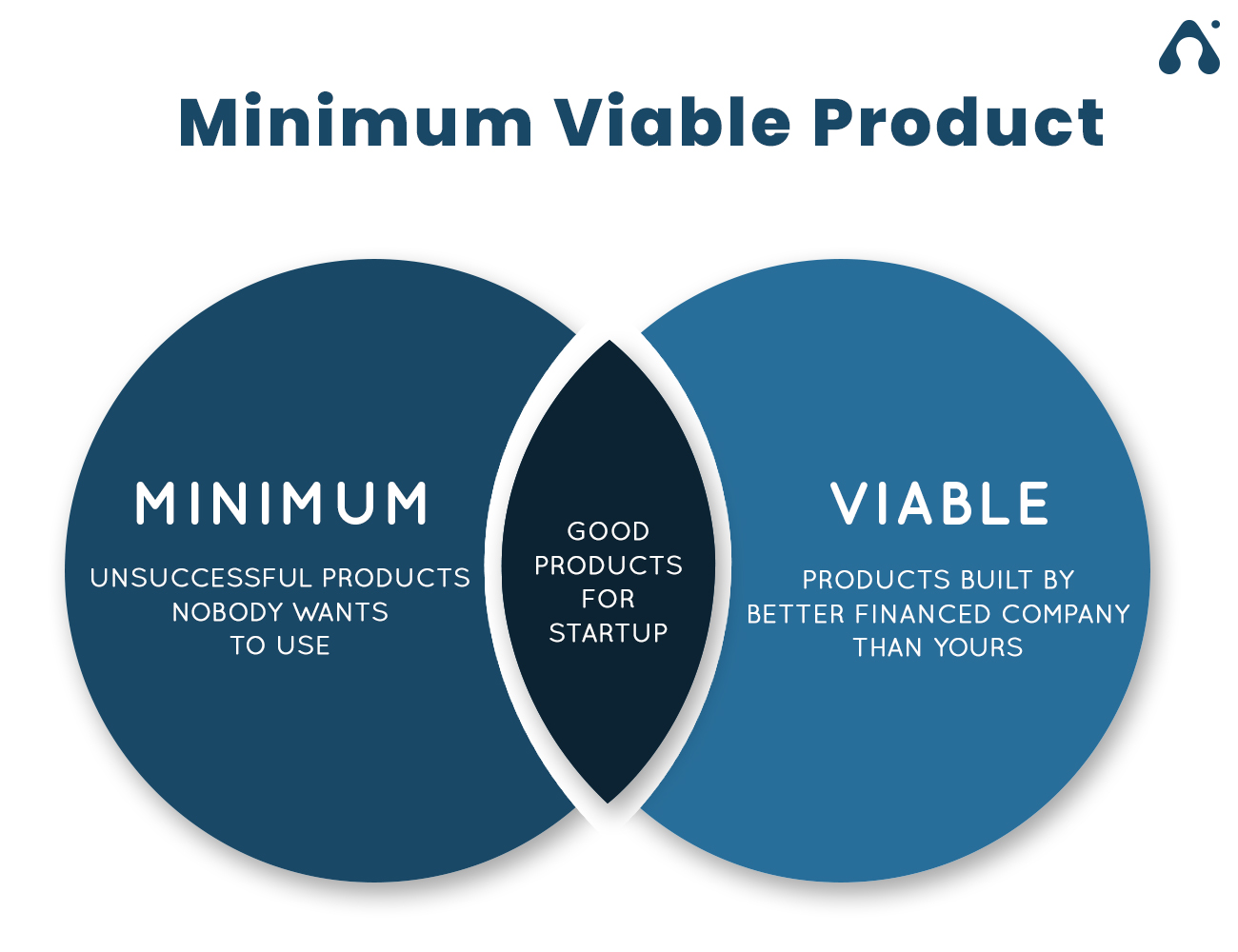 Much like analysis gives mobile app investors something to imagine, making a demo, or developing a minimum viable product for startups can be reasonable. Having an MVP shows you're taking your project seriously and enlarging the vision of your app idea. 
It additionally offers app investors the chance to see and cooperate with your thought, not simply hear you out meander aimlessly about it. A demo of your application can either be a level mockup or something you've just propelled.
It's critical to know that if you give an intelligent MVP app, you can also be able to overcome bugs that will be resulted during its usage. Regardless of what way you take, investors will be intrigued that you've placed this much idea into rejuvenating your application.
Also, read the full guide on why choose Flutter for MVP application development.
You might see this as a challenge but it will be going to work for your business app. All you need to do is to follow the above-mentioned factors while searching for the right investors for app development.
Once you got the attention and interest of the app investors for your business idea, you will be moving a step further – a selection of the funding. Here are the multiple types of funding you will face from mobile app investors:
Types of Funding for your App
#1 Angel/Seed
Angel (or seed) funding is a kind of financing in which the mobile app is still in the ideation stage. Since you're hoping to get mobile app investors for something that presently can't seem to appear, angel funding will be harder to adopt. 
With the goal for the app investors to eagerly go for funding, you need to make a convincing contention regarding why your idea is worth considering. Ensure you've done your analysis and are prepared to answer practically any sort of query since this a major bet they need to consider. 
#2 Venture Capitalization
Several start-ups, entrepreneurs, and new businesses take the venture capital funding in the course of implementing trending app ideas for businesses. All things considered, this requires a bit more time. Despite not being this as always the case, you should keep your head steady to get the finding from the right venture capitalists. 
This shows your application has validity and has a stable way of being pushed by the mobile app investors. You'll need to have a convincing pitch and be prepared to have your thoughts formed as investors for app development will also be looking for the scope of higher returns.
#3 App Contests
Mobile app contests run everywhere throughout the world, regularly by business hatcheries, similar to Y Combinator. While amazingly serious, these contests offer business visionaries a chance to introduce their plan to investors for app development. 
App investors and financial businesses are regular attendees for these contests. To get the right investors for app development, these contests can be a fruitful way to explore them and present your app idea.
#4 Crowdfunding for App Development
As innovation has advanced, crowdfunding has become a famous technique to fund an app idea that occasionally can have positive outcomes. Crowdfunding for app development is a type of raising support through collective endeavors using the web, however, it can appear to be unique relying upon what course you decide to take. 
The three primary sorts of crowdfunding for app development are donation-based, reward-based, and investment funding. Donation-based financing is entirely simple, and most of the ventures used to imply this on new projects. On the other hand, reward-based and investment funding takes a lot of time and effort.
#5 Bootstrapping
Bootstrapping is an entirely basic kind to fund an app; you start with your reserve funds, salaries or incomes, existing pay-offs, or some other sort of close to personal assets. It's enthusiastically prescribed to utilize your assets to begin, if conceivable. 
The one major benefit of bootstrapping is that it gives you unlimited authority and responsibility for app idea implementation and development. Moreover, you can also explore and overcome mobile app development challenges from the beginning.
With your assets, you can attempt to design various models and figure out idea valuation on your own. 
#6 Personal Network
Rather than looking to outside ventures and financial advisors, you can likewise search inside your network for the app funding. However, you need to be assured of reliability within your contacts. 
From close relations, including friends or relatives, or similar to ex-associates, supervisors, and teachers, people from these groups can become app investors. Extending your limits, you can likewise request that your circle search their group of friends for financial investors for app development or recommend referrals.
Once you recognize the right mobile app investors, you will go through a set of funding rounds. This will be crucial as investors will put their money according to these rounds. Let's get started to know them in brief:
Getting to know Funding Rounds
As defined by the term, funding round refers to the stages at which mobile app investors will start investing in your app idea. These investment rounds will be carried on as the app development stages will move forward from development to mobile app launch checklist and then to calculating post-development or app maintenance cost.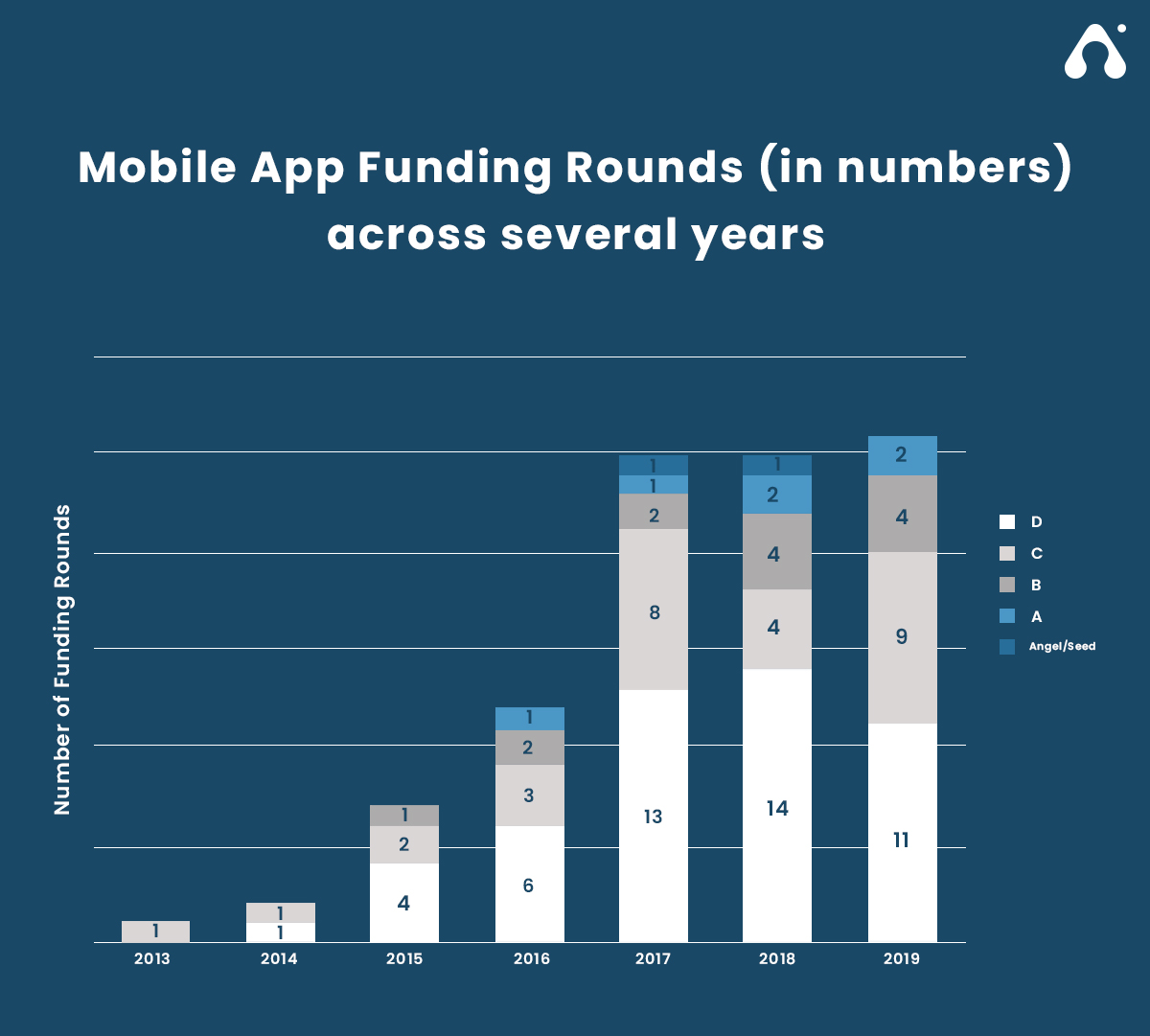 Before you get energized with your app investors to start the project, it's better to know what happens in each funding round. This will help to maintain the transparency of your project with the collaborators as well.
#1 Pre-Seed
The pre-seed, as the name suggests, is the principal phase of your app journey to increase capital in the app funding process. It is the point at which your application is as yet an idea with no visual components speaking to it. 
In the pre-seed round, you are the underlying financial investor, spending your cash on statistical surveying to check whether there is a requirement for your app. The venture additionally goes into building up the establishing group and building up an MVP. 
It makes ready for you to try out the plan to a greater number of investors and additional higher funding than the underlying $200 thousand.
#2 Seed
The seed is the second round of app funding when things get, and the application idea begins to acquire a little enthusiasm from investors. The mobile application isn't prepared, you're despite everything working out the peculiarities for executing the plan. You will also need to figure out how long does it take to develop an application.
However, your app investors will need to put up money for additional processes, testing its fairly estimated value, operational employing, and a startling turn of events. The seed round is based on the underlying dispatch of your application, with the financing extending from $10 thousand to $2 million.
The mobile app investors in the round are principally ventured capitalists, startup hatcheries, and beginning phase investors who are eager to face a challenge with your mobile application idea.
#3 Series A
Series A is the point at which you center around adjusting your business objectives and focusing on leading investors for app development. By this stage, you ought to have an unmistakable, visual portrayal for your idea, refined your point with the item, and have a strong comprehension of its fairly estimated worth. 
#4 Series B, C, etc.
Series A is a significant milestone for your app idea, but going beyond to Series B and further means you are on the right path to success. Series B is where you work on building the company from a startup to mid-sized business, expanding the list of services offered, and growing your team.
At the moment, you should be going all out with your marketing and advertising campaigns, run business with distributed Agile team, and active users boosting brand engagement. In this case, mobile app investors will be putting additional efforts to level up your game.
Beyond series B, you will be more focused on business acquisitions, partnerships, upgrading branding levels, and engaging with new markets.
Till now you have covered factors involved in gaining mobile app investors, types of investments, and the different types of app funding rounds. And now there is only one thing left – how to find investors for an app of your business.
Following are the tips that'll be going to help you:
Tips for Finding Investors for Apps
#1 Display Futuristic Vision
It isn't sufficient to show app investors the idea of your business mobile app. They need to see your vision and ideation behind building the app. And how it can be the next big thing and profitable as well in the market. 
If you give an exhibition of your new app idea to test users, they give you positive input, and it will be good in the beginning. The mobile app investors will then think of putting their cash, media reports, associations with different organizations, and so forth. 
If other eminent business visionaries and investors concur with their startup app, it is simpler for new investors to feel great facing the challenge of funding apps for their startup.
#2 Reaching out Online Communities
Groups of people on the internet have a great deal of intensity. There are a few locales, for example, news and web, devoted to individuals who are keen on the plan.
At that point, there are locales like programmer news that are gathering groups for application designers. You can discover specialty networks on the Internet for individuals with their unique advantages. 
Capital investors and financial businesses follow online networks since it gives them showcase access for the following large pattern. You will discover a lot of mobile app investors searching for products, a well-known network committed to new ideas, and startup application development. 
Finding investors for apps online through various communities can be a smooth and easy process. Several businesses are looking to invest in the ideas that are unique for the mobile marketplace and can gain an advantage in the future. Track them on the internet and start collaborating with your favorable app investors.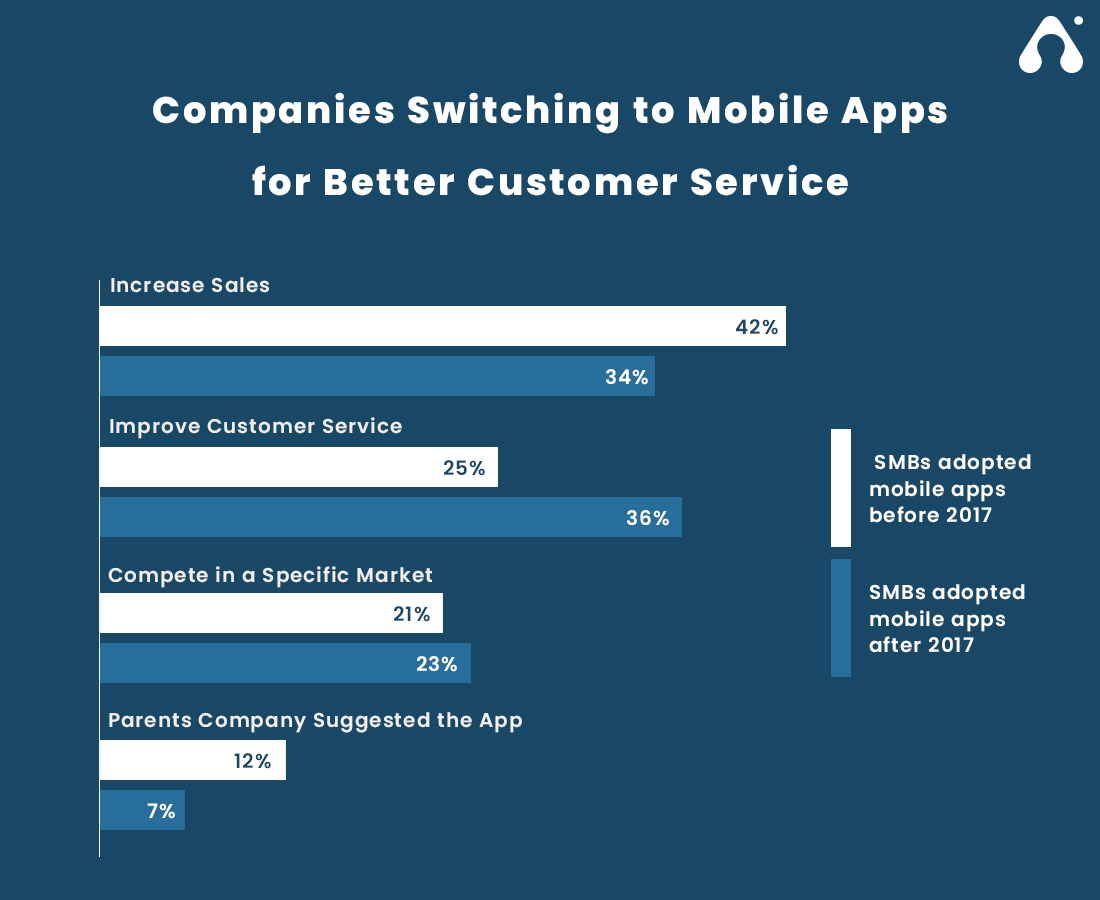 #3 Recognize the Right Investors
You can utilize the system of expected app investors to attempt to interface them. To prevail in many organizations, you have to develop connections, as they will offer you the chance to meet new individuals who can profit from your business. 
Locate the right, do some analysis on your past investments. Do you put resources into organizations like you in a similar industry? Assuming this is the case, as long as they don't put resources into their rivals, it is acceptable. 
You will need to discover investors for app development with a past filled with interest in mobile app development projects. Whether your idea is integrated with AI & ML development or IoT solutions, make sure they have an idea about these technologies and experience in making investment decisions with them.
For whatever length of time that it is comparative however not serious, at that point, you have discovered a reliable mobile app investor. 
#4 Attend Start-up Events & Exhibitions
Connections are presently simple to construct due to innovation. You don't have to meet actually. Be that as it may, physical correspondence with individuals stays a significant thing. Various financial investors just hold gatherings in person since they feel this is more expert. 
If you need to become more acquainted with the correct financial mobile app investors and possible financial specialists, at that point, you have to go to business action. This can be a gathering, rivalry, industry meeting, and so on.
At any rate, you will have the chance to by and by contact different business visionaries, mobile app investors, and business people. Indeed, it is generally better to take a gander at the movement that happens outside the city, which will offer you the chance to meet more investors for app development.
Whether you go crowdfunding for app development or searching individual investors for app development, you can find these crucial tips very productive. The market is full of financial advisors and investors. When you have the idea that can create opportunities for them to get higher returns, they will collaborate with you in no time.
Last Words
The game is all about 'Make It Happen' now or wait for years for something special to happen. But waiting might result in loss of your growth. So, hitting the right target, with the right mobile app investors, and a brilliant idea can be the key to your success.
Appventurez has worked for years with start-ups as well as large enterprises, and as soon as you bring new app ideas for building apps for them, we don't hesitate to do it. Even their investors also see our efficiency and productivity to work upon deadline-based projects. If you have an app idea that can dominate and has the right app investors, don't hesitate to reach us. 
---
---