Do you have a smartphone?

Well, it might be a dumb question since it is the need of time and you may be reading this article on your mobile devices using an app.

The mobile phones are nothing without the apps in it since you need one for reading messages, making calls, and even checking your battery optimization.

But is this reason enough to invest in mobile apps? And if no, then what are the top reasons to invest in mobile app development?

Each mobile app has an imaginable purpose that helps the users to explore. It can be making calls, messaging, purchasing products, and whatnot. But these reasons are not enough for the business owners to run for mobile apps.

Even after seeing the growth of the present world, some businesses think that they don't need a mobile app to run their business but is it so?

Some businesses are not just easy to convenience. It is essential to showcase the connection that businesses can make using mobile apps.

The connection is established through applications making the need for mobile app development the obvious thing done immediately after setting up the business.

Organizations that are already in the market for a long time do have their respective applications and startups are initiating the steps for app development keeping the top reasons to invest in mobile app development.

Thus, in this digital time when the world is already at a stage of getting things done in just a click, it will not be wrong to say that it is the right time to think about why your business needs a mobile app to invest in.

However, if you are still not convinced why you need mobile app development, we got a lot of reasons to know about it.

A guide to mobile app development for startups can help you jump from the very initial stages of the process. Once done with it, the following scrolls will let us analyze the top reasons to invest in mobile app development.

So, without further ado, let's get started- 
Mobile App Development Statistics For 2020-2021
To validate the top reasons to invest in mobile app development, there is no better way than statistics to validate the importance of mobile apps in the modern business environment. 
With these statistics, you will be able to understand the influence that mobile apps have on users and popularity.

What you need to keep in mind is that mobile apps are no longer a thing in your future but it is the present of the market.


Here are some facts that might astound you to jump into the mobile app development for your business.
Stagnant growth for small businesses is making them jump into mobile apps while others are planning to be in the market with an app.
Many businesses have shown drastic growth in the past few years with the help of mobile apps.
Millennials are aiming to develop a mobile app for business instead of investing more money in marketing. 
Many businesses are thriving with the addition of online payment or eWallet features in their mobile apps. 

So Why Invest?

Let us give you a detailed walk into the world of why your business needs a mobile app.
Top Reasons To Invest In Mobile App Development
The mobile presence is becoming increasingly essential if a business wants to be in the market. Over time, we have seen the growth of mobile apps for business that is vital when it comes to user interaction.

As a result, businesses are considering investing in mobile apps that are helping in boosting sales, offering better customer experience, and ensuring that businesses stay a step ahead in the competitive market.

Let us reflect on the top reasons to invest in mobile app development.
#1 Customer Value
Reciprocation and business go hand-in-hand. This is how the market works. You launched a product, customers liked it, and opened their wallets. But why would they even purchase if they don't need it?

Businesses need to hit on the demand of customers so that they can nail on the right nerve making them jump into making purchases. This can be done easily with the right user interaction that helps in promoting sales.

It is best to offer value to customers to hook them. This can be done easily with loyalty programs. There are different ways to work on loyalty programs including the collection of points on interactions and ensuring that the points can be used for a great deal.

Some applications are already giving these types of programs to customers like Starbucks. They have the whole transaction process and exclusive rewards for users.

The digitalization of mobile apps can help in placing such programs in front of customers and collecting data. Hence, it is the right time to invest in such programs that can add users' points in real-time that will automatically spike up the user's interest and as a result their interaction on mobile apps.

It increases customer loyalty for the brands and even enhances sales conversion.

Using how to increase app user engagement strategies, businesses can also reach their clients effectively. With effective communications techniques, you can always improve customer engagement with the business, and business in turn can easily generate what is expected.

Add features like support desk, chatbots, geo-based technology, push notifications for improving communication.
#2 Better User Connectivity
If you believe that users' connectivity is all about the communication between customers and sales associates, then you need to think again.

The customer's services have gone to a new level with mobile devices in the hands of customers. There are more than 2.6 billion users that depend on their mobile phones that have changed the sales game forever.

The first and foremost thing that you need to keep in mind is that mobile apps are not just about poor performance or mood swings now. The customer decides on the purchase as per the user experience of the mobile apps that increase the conversion rate as well.

The solid mobile presence is becoming a basic necessity of time that allows businesses to know that they are presenting the right product to the customers. Additionally, customer services are improved with the integration of mobile apps in the business world. 
The fact is that businesses are all about customers and there is no denying that customers are the ones that make or the business.

Now, let us ask a simple question. What is your course of action when you hear about a new product? I pick up my mobile phone, check on the product, or download the app (if any), and boom make the purchase.

Whether it is midnight or noon, all I have to do is open the app and make a convenient purchase. The users are no different than us (we are the users).

Mobile apps are the first thing that clicks in our minds when we hear about something and need to confirm the news or check on the product.

Hence, mobile apps are the answer to ensure that customer service is at the top of the priority list to ensure customer satisfaction. 
#3 Stronger Brands
If the customers don't know what the company is about, they won't be loyal to the product. It is essential for customers to know and be aware of the brands.

To foster trust, the best way is to interact with customers to pitch the product that can convert into potential leads. Who knows, maybe customers like the product and end up being loyal to the product.

The mobile application can help in making the pitch easily and standing out of the crowd for the customers that can help them trust the brand.

Earlier, companies used to distribute calendars, fridge magnets, and some memorabilia to the customers with the company logo. Similarly, an application is a constant reminder of a brand that helps in building an image and educating customers.

As a result, businesses are coming up with the best possible way to be in the market with mobile apps. On top of that, your competitor is also on the lookout for mobile apps, so it is best to be a step ahead.

Applications that are made from leading mobile app development company help in improving and building brand recognition and visibility. A robust, well-developed, curated, user-friendly build your business brand while removing the need for traditional advertising mediums.
#4 Return on Investment
It is one of the top reasons to invest in mobile app development.

The increase in sales and customer satisfaction are just the two major components of mobile apps. However, how brands treat customers says a lot about user loyalty and their purchasing experience that influence the ROI.

If the customers are pleased and interested in the products, they are prone to return to make a purchase. As a result, the demand will automatically increase and so are the returns on investment.

To rescue comes the mobile apps that can help in boosting ROI. Just make sure to keep the cost of mobile app development under budget.

Yeah, there are the responsive websites that are opted for the businesses that can work on any mobile devices. Due to this, there won't be a necessity to manage the website on mobile devices that can be frustrating.

Nevertheless, mobile apps are a plus point for the business that is added to responsive websites. The more the platforms, the better will be user experience.

The fact is that the sales rate on eCommerce apps is more than websites.
If we move a bit further to the giants like Domino's then there was a 28% hike in the purchase in just six months. If anything, the online orders for Dominos are going more than 50% with time.

You are missing out on a lot of potential customers if you are not on the mobile apps, as the trends suggest. It is an ever-growing market and to increase the rate of conversion, it is best to spread business out in all the possible platforms. 
#5 Branding & Promotional Tool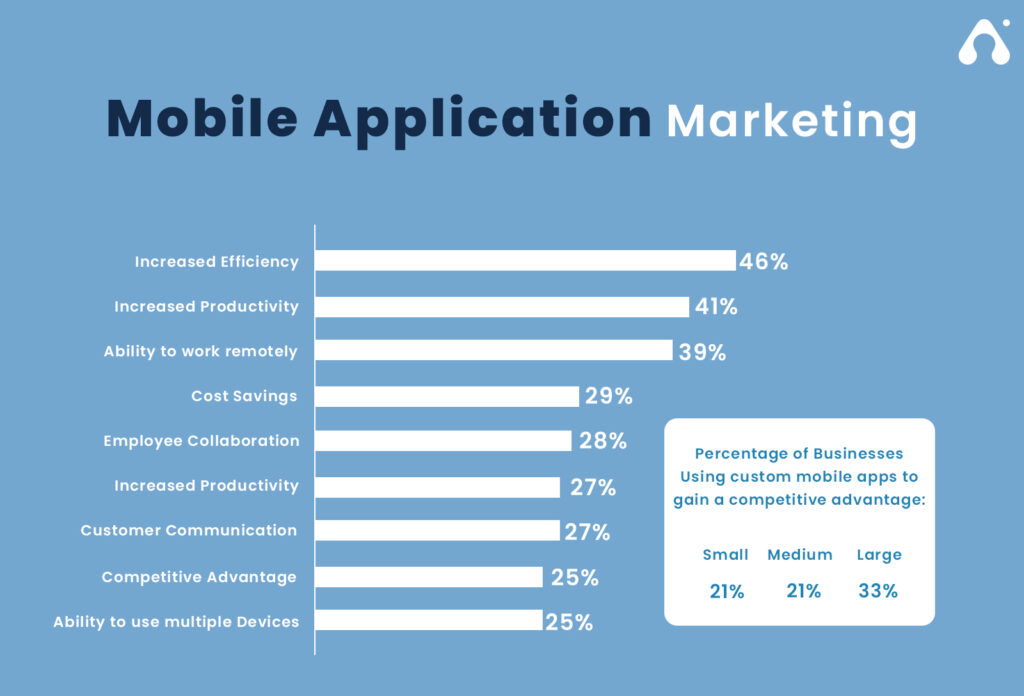 The mobile app development is not a cheap choice to make as it can be expensive depending on the requirements of clients. However, the benefits of mobile apps are something that we can't miss.

It is a great platform to market the service or product. Let us put it straight, the customers randomly stumble upon the app and are hooked cause they find something useful or fruitful.

The mobile apps are a platform that can be used to entice users, keep them up to date with the latest updates, deals, offers, etc. Additionally, users can also send out feedback that can be used for business leverage.

The promotional and marketing campaigns are additional benefits of mobile apps that can ensure lead conversion. Also, users remember a great product that offers a good user experience whether there are deals or not. So, what can be a better way to build a reputed brand?

The key to app discoverability is ASO called App Store Optimization. A mobile app store optimization guide can help you gain what are the dos and don'ts of it to make your app discoverable.

However, the key elements will remain the same as- 
The app name
Keywords
Content
Icon
Logo
Screenshots
Video
Description
and so on!

Do not skip any of the ASO strategies to make your app highly discoverable to reach the maximum number of audiences along with supporting you to beat competition also. 
#6 No Loading Time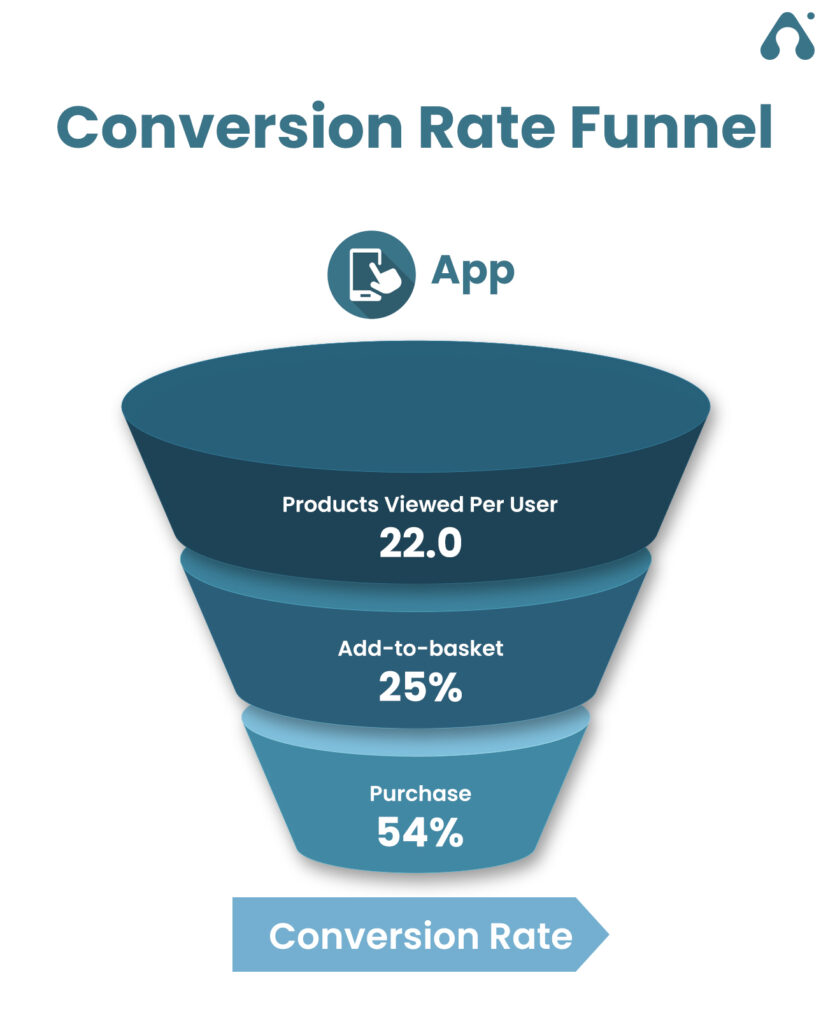 Customers hate waiting for the website to load so that they can make a purchase. They need instant results that can be easily achieved with the help of mobile apps.

The easier and faster alternative is always welcomed by customers that can enhance their experience without typing the URL.

Additionally, the mobile apps just take a few seconds to run and users can also use them in offline mode (at least some of them). This helps in lead conversion and at the same time attracting more customers that are not possible with a website only.

Apart from this, the cost of traditional advertising is optimized in mobile apps that can be done with secure communication with customers. The businesses can easily connect with customers in online and offline mode.

This added with the latest digital transformation makes it possible for users to jump into more valuable aspects.

Especially, being a part of a competitive world, it is becoming extremely vital for businesses to be visible in minimum time to spread brand awareness. 
#7 Data Capture
This is something that we have already mentioned above, but let us help you dig deeper into this.

Mobile apps are a great source to fetch user data and analyze it to set marketing and sales strategies in real-time. The data is collected while users are checking on the product of their interest, searching, and even taking actions (wishlist or purchase).

Through this data, the data scientists can analyze the requirement of users so that recommendations can be sent accordingly.

Now you might say that this can be done via websites as well.

Yes, you are right, but what do think users will prefer – entering the URL, and opening the site, or just tapping the icon and getting their business started?

You have the answer.

The fact is that users prefer anything that allows them to reach their destination in minimum steps. Remember we all hate long routes and search for shortcuts.

Hence, yes, mobile apps are a great way to collect data and get down to the road of development. 
#8 Worldwide Reach in Smartphone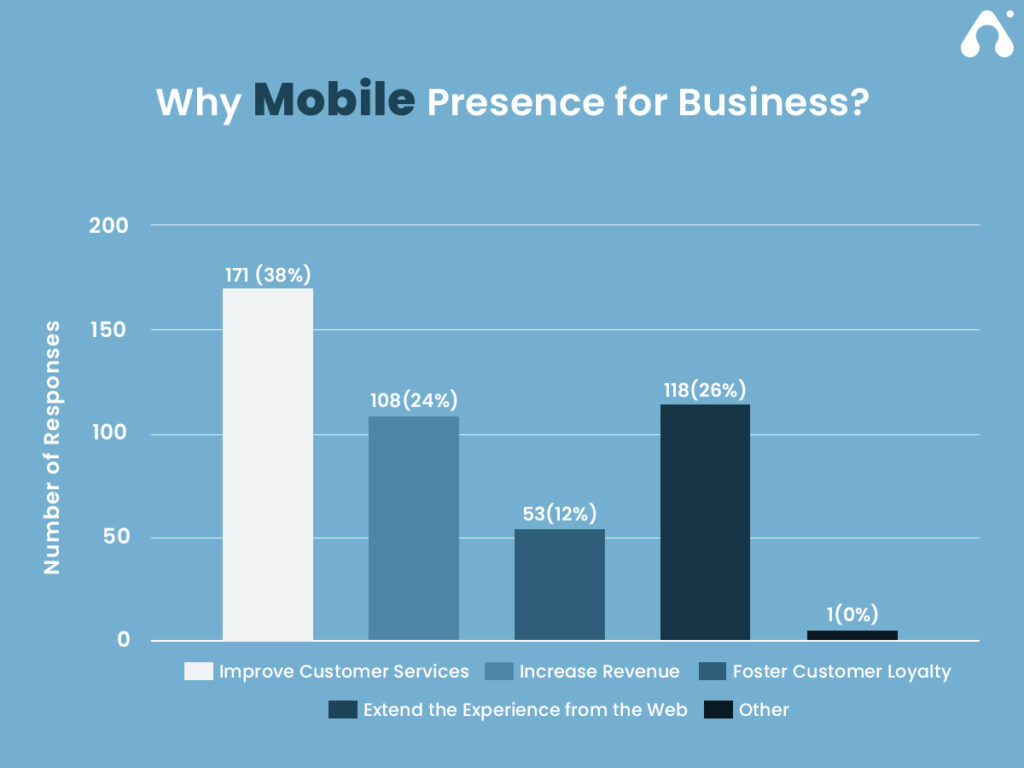 This is a repeat but the fact is that the global audience is more inclined to use mobile apps instead of websites. It is becoming a major source of connectivity for users and hence as a business is a great platform.

As everyone has access to internet connectivity, the maximum number of traffic often generates from the internet via mobile devices only. Hence, understanding why mobile apps are important for your business, getting a huge amount of traffic to your app is possible. The traffic then automatically helps you in global reach, growth along with supporting market expansion.

As per the recent survey conducted, over 400 companies with their respective mobile apps have generated a 50% sales increase, and 40% of revenue increases.

No doubt, the importance of mobile apps in the modern business environment brings your brand to the global audience making your products, services, and others more accessible and easy. However, when you are getting started with a mobile app development project, always ensure things to ask from a mobile app development agency.
#9 Make It Happen
No one can tell you when it is the right time to invest in a mobile application. If you believe that your business can thrive with an app then just go for it. The best thing that you can do is to not wait around for the mobile app development.

Now is the right time to jump into the development and embrace the technological world with open arms. It can be a business app or customer apps, both can benefit you in their ways. Hence, do some research and if you feel the need then go for it.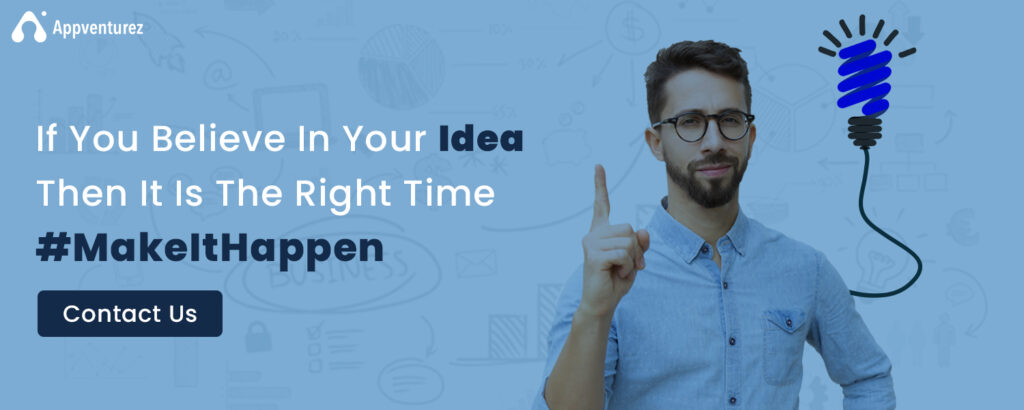 These are the top reasons to invest in mobile app development. Now, let us go into the major questions that one might have before developing the app. 
Questions to Answer Before Investing in Mobile App Development
Mobile apps are everyone in the present and can drive maximum traffic to it. Especially with the 5G introduction, the popularity of mobile apps is going to reach to a whole next level since it offers a stable platform for users to connect.

The businesses are prompting towards a better future with the development and data. However, the main question that arises now is do your business need a mobile app? Is it essential for you to invest in mobile apps?

Before making any decision on mobile app development, it is best to answer these vital questions that will clarify whether you need a mobile app or not.
#1 Does your customer need one?
Do you think that your customers need a mobile app? Well if you are a manufacturer that deals in small parts development, do you think that a mobile app can be beneficial for you?

These are some major pointers that you need to keep in mind. Know whether agile development is essential for your product or customers to reach more quickly.

If you think that your customers need a mobile app then it is best to give them one. This offers a platform for future growth and ensuring that businesses are on the right track.

But before that make sure to test the market and see how you are going to strategize your app to be a leader.
#2 Is it right for your product or service?
As mentioned earlier, not every business needs a mobile app for instance some of the manufacturing industries. The nature of the product and users' requirements helps in deciding mobile app development.

If the customers don't need constant interaction with employees or executives then mobile apps might not be a necessity for your business. But if your customers need to interact and know more about the service or product then it can be a great idea for your business to opt for mobile apps. 
#3 Can you expand your business via mobile app?
There is no doubt that mobile apps are a great platform when it comes to be effective with users and grow. Additionally, business apps can integrate the functionalities of mobile apps such as location and camera that can come handy.

As mentioned earlier, real-time data fetching can come up as one of the major benefits of the mobile apps development industry. It is also easy to connect with a device ecosystem that helps in customer retention and consumer adoption. 
#4 What is the scope of the app?
The majority of companies can do well with mobile apps as another mode of communication with customers. But what you need to be sure about is the scope of the app. Some companies are not sure of the mobile apps and hence end up following the same functionalities as others.

This is not helping them since there might not be a need for it. It is best to research customers and what they might require before developing the mobile app. Many businesses usually go for Minimum viable products that are launched with essential functionality and updated later on with major changes to ensure that scope of the app is achieved. Read more about Minimum Viable Products for Startups.
#5 Will an app benefit from internal use?
Mobile apps are the necessity of the users in the present time and hence the business owners need to inherit the features required. It is best to leverage the requirement of users and launch the app that can meet the requirement. But what about its internal requirements?

There are business apps that are specifically for employees that allow them to track the work and update it regularly from anywhere and without the need for laptops. It is to work on the turnaround time and ensure that it won't affect the work of employees while enhancing productivity. 
#6 What is the value your app can offer in the marketplace?
There is no doubt that users have switched into using mobile apps instead of websites to access vital information or searching products. However, just because it is a popular platform doesn't mean that you need it.

It might be a mistake to jump into mobile app development, just for the sake of it. Hence, it is essential to know the value that mobile apps might have on the market. If the answer is not convincing you then invest your time in something productive that can bring a great idea on the table. 
#7 How is a mobile app better than a reactive website?
Yes, we are talking about investing in mobile apps and now moving towards the website but it is a question that many people ask. Mobile apps can be a hassle for many people since they don't know what to go for and end up replicating their website.

But is it necessary? There are responsive websites that can work well instead of just replicating it that users might end up uninstalling. It is best to be clear of hooks before diving into the development. 
#8 Should we hit the mobile apps during the pandemic?
Since we are amid a coronavirus pandemic, it is best to know whether mobile apps can be beneficial during such time or not. The fact is that the pandemic has different effects on each industry as we can witness.

Businesses are ruling during the pandemic while others that were doing great are under the radar of going down. It is best to be clear on the condition of mobile apps during a pandemic before diving into the development.
Unlock the potential
Companies that are already in the market or are planning to invest in mobile app development in the coming years. Here are the major reasons to go for mobile apps.

However, it is essential to know whether the mobile application is going to save the business or not before you dive headfirst into the development.

To sum it up for you, here are the major factors potential customers will find inciting. 
Smartphones are the basic gadget that all the customers own that is essential to stay a step ahead in the competitive world.
Customers can conveniently use mobile apps to make better and detailed decisions. 
It is a great way to showcase the service and product in the market in a unique manner that makes customers jump into the purchase. 
We are in a world that is growing at a drastic rate to include mobile app development and thrive in the business. With the popularity, the businesses are planning to invest in the development.
Just to be on the safer end, it is best to know the top reasons to invest in mobile app development to make a better and successful decision.
If you have any doubts about making the decisions then contact our consultant and we can help you make a decision.