Imagine a virtual environment where individuals can socialize, work, and buy from the comfort of their own homes. The metaverse is the term for this. The amorphous notion that inspired Facebook's new name, Meta, has been a hot topic of conversation since it was rebranded in October 2021.
The metaverse in business had said at the time that it will invest $10 billion over the following year in technology to help develop the metaverse and explore new possibilities inside it.
Although the corporate metaverse is still developing, it has the potential to transform everything from social media to eCommerce and even real estate.
The worldwide metaverse in business market is predicted to grow at a CAGR of 47.6% from $100.27 billion in 2022 to $1,527.55 billion in 2029. This rise can be ascribed to a spike in online video game acceptance as well as a growing demand among customers for online retail buying.
Table Of Contents
2. Why is the Metaverse Such a Big Deal?
3. Why is the metaverse important for your business?
4. Which Businesses Can Benefit from the Metaverse?
5. How to move your business to the metaverse?
7. How Appventurez will help you use metaverse in your business?
What is Metaverse?
The phrase is still subject to interpretation in many ways. Most advocates, however, see it as a location where the digital and physical worlds combine, with VR/AR gadgets development serving as the primary tools for "living" in this reality. In other words, people put on a headset and enter a virtual realm where they may accomplish activities that are important to them.
Doesn't it sound fancy? Hold your horses, then. Before you request access to this amazing universe, you should be aware that the Metaverse as it currently exists is significantly different from what it may be someday in the future.
Why is the Metaverse Such a Big Deal?
Perhaps the most telling sign that the Metaverse business ideas are about to explode and become a dominant force in our lives is funding: tech behemoths like Facebook (now known as Meta), Microsoft, Tencent, and Disney are pouring billions of dollars into the technology, indicating that both the resources and the desire to make it a reality are in place.
1- Vast funding
For example, Facebook intends to spend $10 billion on Metaverse development this year alone, while Microsoft's forthcoming $69 billion acquisition of Activision is intimately linked to a larger set of Metaverse initiatives. And, as previously said, the number of firms investing in this industry is continuously increasing.
2- Industry adoption 
Another factor contributing to the Metaverse's success is larger industry developments. Businesses, for example, now account for around a third of expenditure on immersive technology, and this proportion is expected to rise to two-thirds in the next two years.
3- Changing attitudes
For decades, the technology at the heart of the Metaverse (VR) was seen as a high-cost entertainment tool. Now fast forward to today, and things have drastically altered. A contemporary VR headset costs around $299, and many organizations have adopted immersive software to streamline their operations. A poll of UK workers, for example, indicated that two-thirds of them were receptive to employing immersive technology in their jobs.
Why is the Metaverse Important for your Business?
The role of metaverse for business is gaining traction because it provides a new method for businesses to electronically connect and work with people from all over the world. It also enables a virtual economy in which users may engage in a variety of activities such as starting a genuine business.
You could, for examples of metaverse, create and commercialize a leisure area where people can come to play games and operate a virtual reality apparel store. You may even make money by using your abilities as a builder in the metaverse by selling an architectural structure or digital invention.
Furthermore, in the era of remote working, the introduction of the metaverse opportunities for business has made it easier to organize corporate meetings and training sessions. You and your colleague may use a VR headset to sit at the same table and discuss crucial issues in a fully immersive setting. You can remove your headset and return to the real world after the conference is over.
In a nutshell, the metaverse lets you be anywhere and with anybody in a realistic environment. This benefit may lead to more effective consumer engagement and easier collaboration with others.
Which Businesses Can Benefit from the Metaverse?
Now that we've covered why firms are opting for the Metaverse approach, let's look at the specifics: what sorts of benefits of Metaverse for business solutions, and what use cases exist.
1- Metaverse in Entertainment
This medium has the potential to change the way we listen to music, view movies, go to concerts, and play video games. Despite the change to digital media, we should feel more connected than ever to what is going on, as if we are sitting in the front row.
Disney has filed many patents relating to supplementing the amusement park experience (making trips to their parks more customized with targeted AR material) and even just duplicating the park's attractions and entertaining activities in virtual reality.
2- Metaverse in Product Sales
Once Metaverse solutions take off, the automobile and retail industries (as well as others focused on product sales) will undergo significant changes. Advanced virtual showrooms with a variety of ways for customers to interact with things, highly realistic product simulations, and a whole new form of buying might be on the horizon.
Walmart is one of the retailers that is building the basis for the Metaverse. According to their recent filings, they are working on a variety of initiatives, including selling virtual products and NFTs development, virtual fitness training, and other home-related services.
3- Metaverse in Healthcare
With top tech trends in healthcare we've grown accustomed to the medical system and how operations are performed, exploring the applications of the Metaverse in healthcare is really interesting. Patients may get virtual consultations and diagnostics, physicians can practice difficult operations in simulations, and suppliers can swiftly analyze the demands of medical institutions in this new environment.
4- Metaverse in Real Estate
Real estate agents face a difficult problem in determining the best ways to display property and provide necessary information to consumers. The Metaverse can change all of this, and the client experience can be improved. For metaverse examples, users will be able to take a virtual tour of a building/room, interact with various components of the building/room, and gain quick information relevant to them.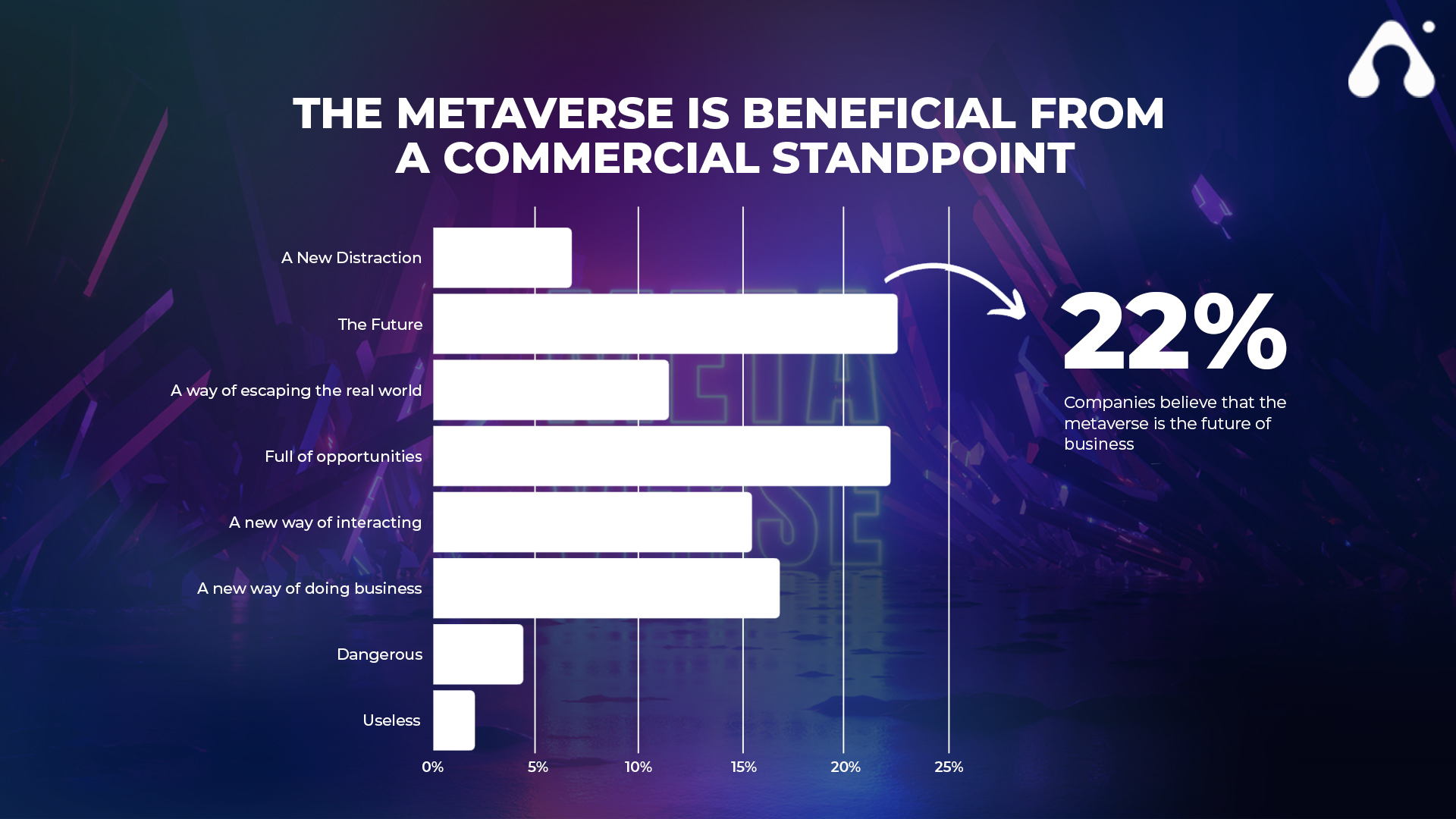 How to Move your Business to the Metaverse?
According to Mark Zuckerberg, CEO of Meta, the popular aspects of the metaverse might take 5 to 10 years to become ubiquitous. However, certain features of the metaverse are now available. Even though they are not available to everyone, ultra-fast broadband, virtual-reality headsets, and always-online digital worlds are already operational.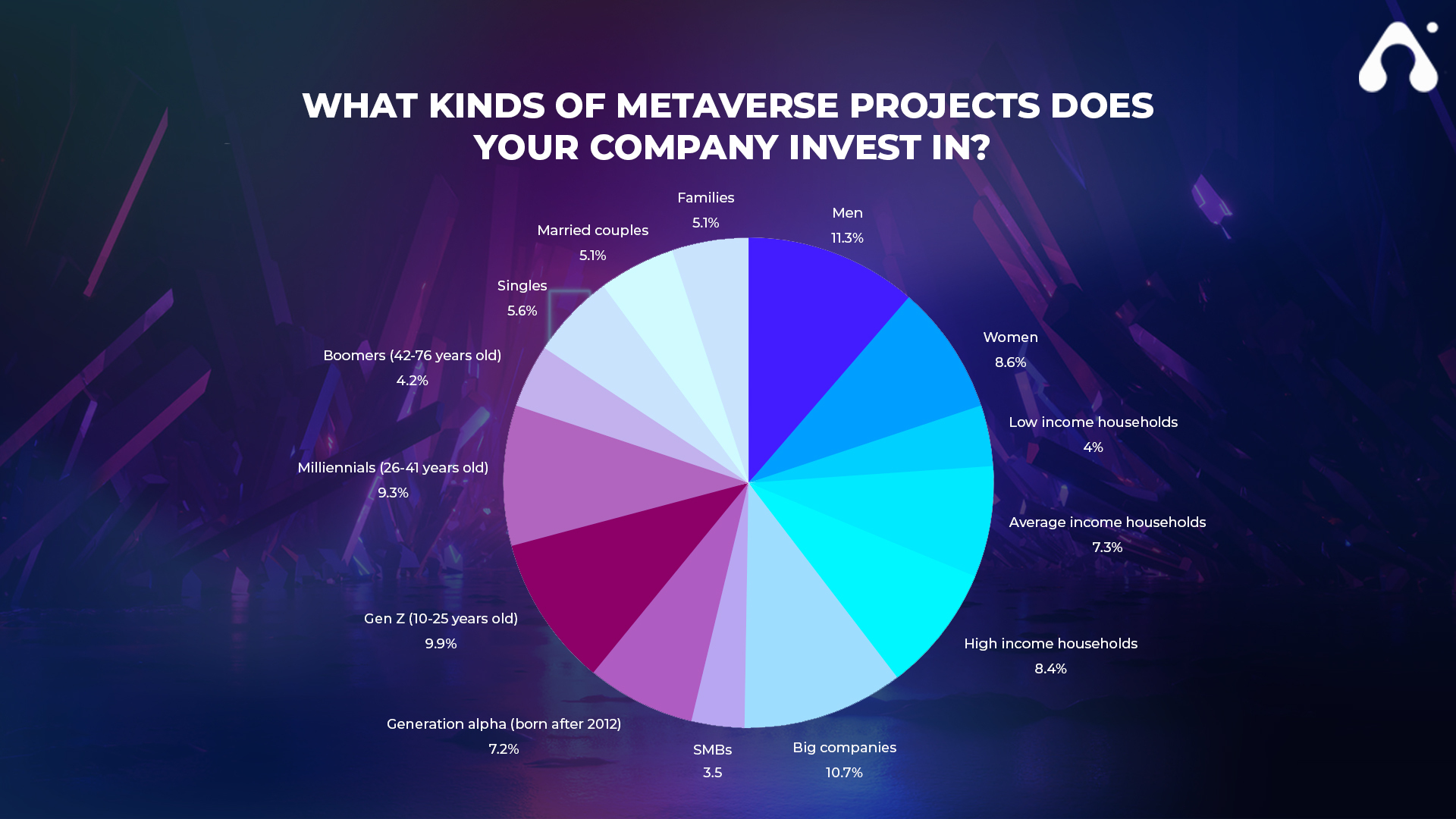 1- Find the right platform
The first step in figuring out "how to enter into the metaverse" is identifying a suitable platform. There are now several metaverse platforms for business that may be classified as metaverses. These digital worlds include a wide range of topics, including real estate, gambling, and non-fungible tokens (NFTs). Roblox, which presently boasts over 49 million active players, is one of the most popular platforms.
This method is also appropriate for older audiences, such as those in Decentraland. The impact of AR on mobile app development in the virtual world is mainly concerned with developing digital infrastructures based on Ethereum blockchain technology and also knowing what is multichain in blockchain. Users can participate in real-life activities such as purchasing virtual land, planning events and building (virtual) things. Many well-known businesses, such as Samsung and Sotheby's, have already established themselves in Decentraland.
Before deciding on a platform, explore the top metaverses to learn about the audiences they draw, the goods or services that are most required there, and how your company may fit into a virtual environment.
2- Boost your online presence
The great majority of companies have an online presence, whether it's through websites, social media profiles, or product selling platforms. It's critical to re-evaluate your present internet presence and branding techniques before exploring metaverse business potential.
Before entering the new environment, make sure you have a strong online presence and understand the foundations of the internet market since the same laws will apply.
For example, if you want to start a virtual reality company, you'll need to invest in a high-quality website and work to expand your social media presence. Maintaining an internet presence is necessary if you don't want to lose out on any possibilities or frustrate your consumers by not being able to obtain the information they want.
3- Develop AR/VR apps
Upscaling your firm may need the development or consideration of augmented reality and virtual reality capabilities. Because the metaverse resides at the intersection of VR, AR, and AI in development, these are technologies you should learn more about before bringing your company to the virtual world.
According to a recent poll, 75% of corporate executives aim to use AR VR app development by 2023, with worldwide investment predicted to more than double by 2025. Developing an AR/VR application guide through which your clients can begin to become acquainted with the features of the metaverse is a fantastic alternative if you want to become accustomed to this new reality.
To begin, try out VR headsets and other accompanying technologies to kickstart your metaverse experience and get a sense of how transferring your business to the metaverse would appear.
4- Focus on the experience
Customers and clients that visit the metaverse realm want to do more than just look at stuff. Make your metaverse company an adventure for your users. Allow your things to be visible in more than two dimensions if you're creating a business.
You can provide consumers with a fantastic experience based on that emotion. This will also encourage them to return to your business sooner. If users return, they will invest more time and money. A strong user experience also boosts client retention, which is something you should strive towards. 
Future of the Metaverse
Metaverse will continue to evolve into something spectacular, transforming how humans connect while also enhancing efficiency across several industries.
Using blockchain technology for metaverse are developing virtual reality and augmented reality smartphone apps to allow users to interact with the environment. The AR and VR market trends according to the industry are predicted to reach $250 billion by 2028, up from $28 billion in 2021, according to Statista.
Google, Microsoft, and Facebook Inc. have all invested in cloud computing trends and virtual reality startups in anticipation of the metaverse's growth.
This is a strong sign that the metaverse's potential, as well as a plethora of chances, are set to be unleashed in the next few years, especially for those who are intrigued enough to explore the area early.
How Appventurez will Help you use Metaverse in your Business?
The metaverse is likely the most significant technological advancement since the internet, and it will have a long-term metaverse impact on business and how we live, interact, and work. For the new virtual global order, brands will have to rethink their marketing and communication strategies. But, in the end, the metaverse will help businesses better understand their consumers and form meaningful relationships with them.
If you want to explore the metaverse realm as well, you need to contact an AR VR app development company. Contact us Appventurez will assist you in learning everything there is to know about the metaverse for business and navigating this sector with ease.
FAQ's
1- What will the metaverse mean for business?
It is, according to the website, a "Team may communicate, collaborate, and create ideas in a virtual reality environment. Even if you're halfway around the world, you can meet teammates across the table." This also alluded to the possibility of metaverse-based staff training.
2- How can metaverse help businesses?
Extended reality platforms enable businesses to create new experiences and convey information in new ways. Metaverse platforms have the ability to alter how, when, and where enterprises connect with their consumers.
3- How will the metaverse impact marketing?
Marketers can integrate their brands into that experience in a way that makes each user the star of the show thanks to the metaverse. Instead of watching renowned celebrities, models, or rappers promoting the latest trends, clothing, or fashion business, for example, can allow each of us to try on their current looks in the metaverse. Extended reality platforms enable businesses to create new experiences and convey information in new ways. Metaverse platforms have the ability to alter how, when, and where enterprises connect with their consumers.
---
---