According to IHS, in 2015, there were about 15.4 billion connected devices. And this number is likely to increase to 30.7 billion, which again will take a great jump to 75.4 billion by 2025. Further, Intel's projection is even bigger in terms of numbers. The company forecasts that there will be over 200 billion connected devices which we will be witnessed by the end of this year.

Are the current IoT market trends a clear indication that the technology will emerge even stronger and better in the coming year?

Whether we are ready or not, the Internet of Things is taking over the world.

IoT, the giant ecosystem, is growing and shifting rapidly. IoT devices are everywhere, be it security cameras or coffee makers, from smart toothbrushes to smartwatches, connected cars to air quality sensors; IoT is everywhere.

In short, IoT will be changing our lives and making them more efficient and easier, all the while impacting areas like Industrial IoT healthcare, smart home market, and many more.

Witnessing billions of devices connecting each other every day is fascinating for the bystanders and businesses.

Table of content:
1 – Benefits Of Using IoT In Your Business
2 – Statistics Showing The Future Of IoT Market Trend
3 – How Can Appventurez Help In IoT App Development Solutions?
4 – FAQs
Before heading towards the IoT statistics and the upcoming years, let us take a quick detour and figure out out how businesses getting benefitted from IoT:
Benefits Of Using IoT In Your Business
#1 – Increasing business opportunity
IoT is opening the door for new business opportunities and helping companies and IT pioneers to reap its advantages. IoT- driven innovations are certainly building strong business cases along with increasing the return on investments. Moreover, IoT innovations come with the potential to transform the way businesses and consumers approach the world.
#2 – Improved Safety and Security
There are several security challenges of IoT and its services that are integrated with video cameras and sensors to help monitor the workplace to ensure equipment safety and protection against physical threats or other damage.

#3 – Efficient Processes
When connected with several devices to the internet, IoT allows businesses to be smarter and faster with real-time operational insights while reducing operating costs.
#4 – Increased Productivity
IoT offers just-in-time training for workers, employees while improving labor efficiency and ultimately increasing organizational productivity.
#5 – Asset Utilization
With the help of sensors and connectivity, IoT apps for business automation improve tracking of assets, be it machinery, equipment, tools, etc., helping organizations benefit from real-time insights.
#6- Saving cost
Improved productivity, asset utilization, and process efficiencies can save business expenditures along with leading an increase in the ROI.

Now, when we are done with how IoT will benefit businesses around, it is the right time to validate these benefits and see how IoT's future in the world will look like in the coming years.
Statistics Showing The Future Of IoT Market Trends
When we question what will the future of IoT bring to the stakeholder, several statistics emerge, clearing the clouds of doubts, unsureness, confusion.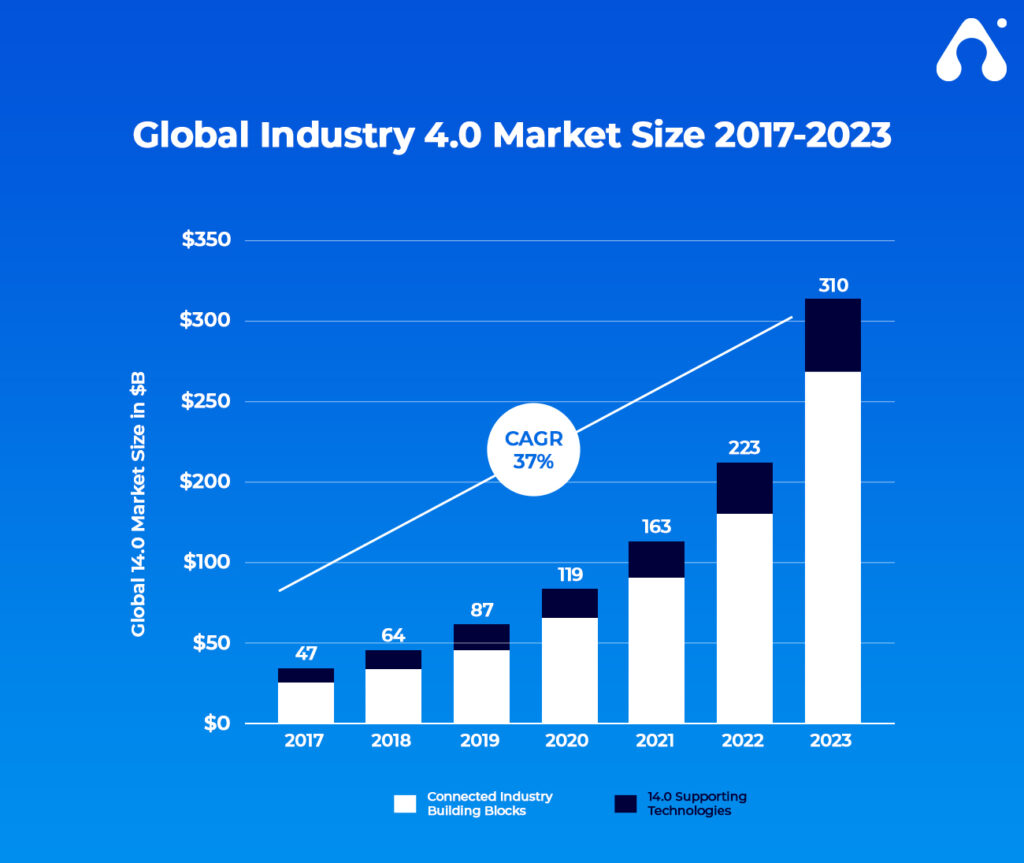 As per IoT Analytics, Smart cities are a major and emerging concept in IoT. Over one-fifth of all publicly announced IoT projects involve IoT-driven "smart cities" of some kind, with most smart cities (45 percent) announced in Europe.
IDC has predicted that IoT spending will reach $745 billion this year and surpass the $1 trillion mark in 2022. That's a 15% increase over 2018's $646 billion. And the numbers are simply pointing towards the adoption and acceptance of IoT in the market.
As per Statista, the global IoT application, platform, and services revenue is forecasted to amount to 754 billion U.S. dollars by 2025
According to the report of Statista, the analytics market and IoT reached $ 520 billion.
These numbers setting up top IoT trends are not surprising as many businesses and IT pioneers have started applying the concept of  IoT for their business operations and activities.
ACT, an organization representing almost 5,000 mobile technology, reported that the health care market would feel the impact of the IoT on mobile app development. And also forecasted a $117 billion connected health care market which will be treated to watch this year.
Top tech trends in healthcare domains will get a major makeover with the help of the IoT mechanism and will ultimately support the staff working.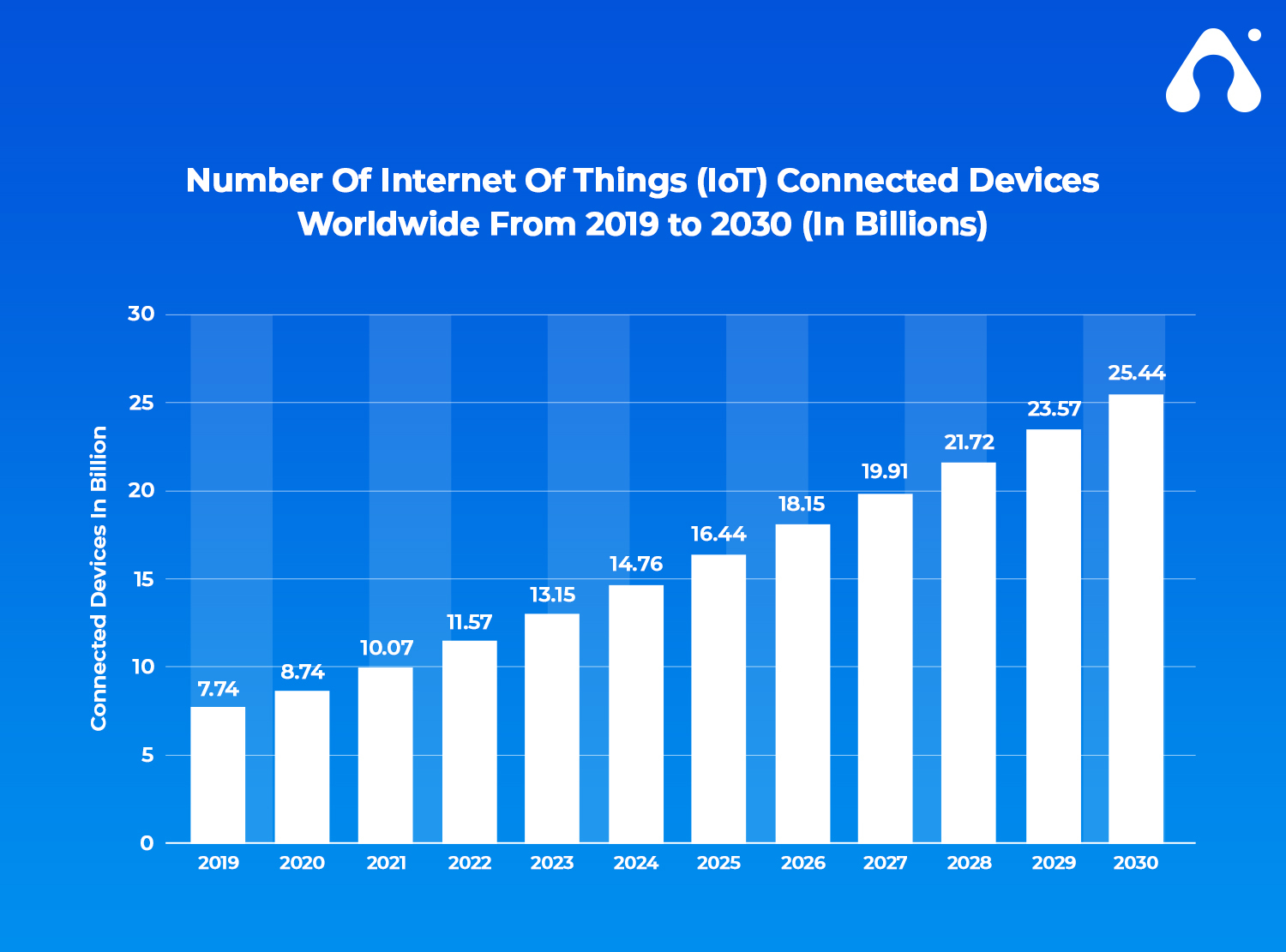 Business Insider estimates that global manufacturers are likely to invest $70 billion on IoT solutions. That is around $29 billion more as compared to the year in 2015.
Another exciting Internet of Things Statistics presented by Statista shows, Transportation & Logistics, Discrete Manufacturing, and utility industries are expected to spend around $40 bn each on IoT systems, platforms, and services.
It is also shown in the same report that globally B2C Commerce is projected to invest $25B in IoT systems, software, and platforms in the coming years. Meanwhile, the IoT healthcare future scope and Process industries are projected to invest around $15B each in IoT.
As per Sparklabs Prediction, products like industrial sensors, connected manufacturing machines, in-store analysis devices, and workspace management applications are already available in the market. And these B2B IoT devices will transform the way organizations do business with other companies.
They also show a picture of the exponential increase in this B2B space from 2.5 billion connections in 2017 to 5.4 billion devices.
Smart factories in North America are predicted to be worth more than $500 billion in 2022
According to PWC, it is shown that together – businesses, governments, and consumers will be investing nearly $1.6 trillion for installing IoT solutions.
Also, the Business investment will see growth from $215B to $832B versus consumer-driven spending at $72B in 2015 to $236B in 2020. IoT is certainly gaining a favorable presence in the IoT trends for business, and these growing numbers are the proof.
77% of executives in the sector believe that IoT technology will transform offices into a smart workplace. 59% use IoT for monitoring and maintenance, while 55% use it for location-based services. IoT's key benefits for the enterprise segment include increased IT effectiveness and an innovation boost.
The Smart Home IoT market will grow to $53.45 billion by 2023 and it will clear how smart home automation ensures a safe and healthy life.
McKinsey, while looking forward to 2025, has estimated that IoT does have the potential to drive productivity to the tune of $36 trillion in operating costs across multiple industries like mining, manufacturing, and healthcare.
Amazon Web Services offers IoT solutions to connect & manage billions of devices. It allows gathering, storing, and identifying Internet of Things data for consumer, commercial, and the journey of automotive sectors with IoT enabled technology.
These striking Internet of Things market forecasts and numbers are pointing towards the need for IoT-based mobile applications connecting devices and ideas together. A need is leading to a sound demand for Internet of Things app development companies like Appventurez.
How Can Appventurez Help In IoT App Development Solutions?
As a prominent IoT service provider, Appventurez offers hi-end IoT app Development services based on the bespoke needs of customers from different industry verticals. Our dedicated team of highly experienced developers offers a complete range of Internet of Things development solutions. We help you to transform your devices into smart devices.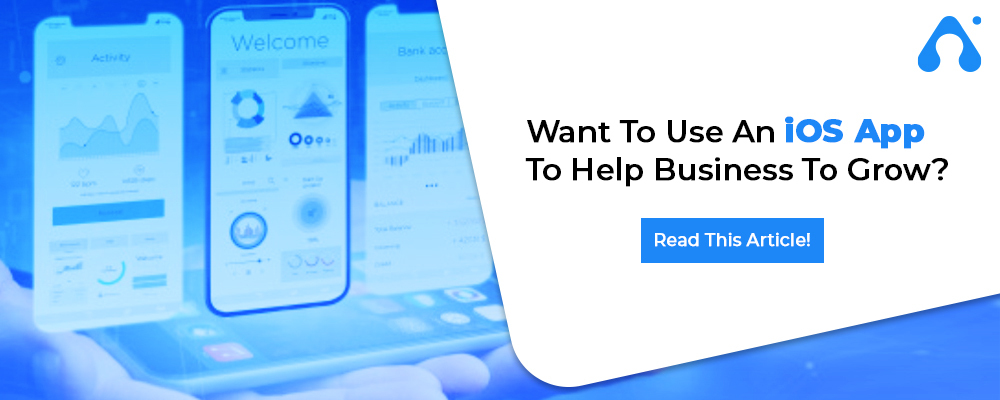 FAQs

Q1. What is the most popular market for IoT?

The worldwide market for IoT end-user solutions is expected to grow to $ 212 billion in size by the end of 2019. The technology reached over 100 billion dollars in market revenue for the first time in 2017. It is predicted that this figure will receive 1.6 trillion by 2025.

Q2. What are the latest trends in IoT?

With the latest technologies such as 5G and cloud computing, IoT can improve operational efficiency, reduce costs, improve decision-making, and enhance customer experience. 5G, Healthtech, AIoT, Intelligent edge computing, and many more latest Internet of Things technology trends are available in the market.

Q3. What are examples of IoT?

Several examples of IoT devices in the market include smart mobile, smartwatches, smart fire alarms, smart bicycles, fitness trackers, and smart security systems.

---
---