Cloud computing is the one technology that supports all digital business models, from remote working to online learning, and cloud kitchens to financial transactions. To suggest that the cloud facilitates business is not an exaggeration.
Numerous studies have indicated that the market for cloud computing is still expanding. According to a recent projection from Gartner, Inc., the entire market for public cloud services would increase from $270 billion in 2020 to $500 billion in 2022. Major cloud investment is being driven by cutting-edge technologies like edge computing, desktop as a service (DaaS), and containerization.
The role of cloud in digital transformation with cloud computing is a potent tool at enterprises' disposal to speed up transformation efforts as they return to pre-covid levels. Organizations may collaborate on innovations with cloud and digital transformation service providers thanks to cloud computing, which also provides flexible, adaptive, and intelligent digital solutions.
What is Cloud Transformation?
The process of moving a company's data, applications, and software to the cloud is known as cloud transformation. Although it seems simple, the switching process itself may get quite tricky very fast. How cloud transformation differs from cloud migration strategies it is one area that sometimes causes misunderstanding.
What Are the Benefits of Cloud Transformation?
Although the benefits of digital transformation are frequently originally seen as a cost-saving measure, it may also offer numerous other advantages to enterprises, including the following:
1- Streamlined Operational Efficiency
The capacity to access crucial information at any time and from any location is becoming standard in a society that is getting more and more virtual. By removing data silos, cloud-based solutions improve analytics by enabling real-time collaboration and communication and improving access to data. Furthermore, the cloud frees up IT staff to concentrate on innovations that advance the business rather than necessary infrastructure upkeep.
2- Increased Adaptability, Scalability, and Speed
Cloud transformation is becoming necessary for many firms to maintain their competitiveness in the quickly changing market of today. Cloud-based companies set themselves apart from their on-premises competitors by providing nearly rapid scaling up to suit new priorities or projects, as opposed to them having to wait weeks or even months to expand their IT infrastructure.
3- Enhanced Cost Management
Finally, by removing up-front capital expenses related to buying and maintaining physical infrastructure and allowing businesses to pay only for what they use, scalability of resources as required, cloud services assist organizations to minimize costs for cloud app development services. Additionally, labor and maintenance requirements are decreased, increasing the availability of IT staff for organizational projects.
How the Cloud Enables Digital Transformation?
1-
Single point of responsibility 
Particularly for highly sensitive businesses like financial services, today's IT infrastructure has grown incredibly complicated. Extreme secrecy and high availability are the two main drivers. As a result, choosing between entirely closed and completely open is always a struggle, and to make matters more complicated, different applications fall into different categories between these two extremes. 
It has become crucial to streamline this complicated environment by creating a single point of accountability to cut down on the number of staff needed to handle complexities.
2- Cost
Typically, using the cloud doesn't need any upfront charges; instead, you may schedule recurring payments, making it an operational expenditure. Even if the monthly fees add up over time, the maintenance and support services are often covered, eliminating the need for annual contracts in contrast to the significant capital investment required for on-premises systems.
3- Time
Due to the time required for installation on servers and individual PCs, on-premises deployments wind up taking longer. Contrarily, cloud deployment is more rapid and may be completed in a matter of hours or days.
4-
Business Agility
The cloud allows self-service for reporting, analytics, setup, and access, whereas traditional on-premises deployment demands sophisticated code-level customization processes with little to no automation. This fosters company agility. This capacity can be linked to cost-cutting measures and market acceleration for revenue growth.
Growth prospects of Cloud
Read this blog for modern cloud application development
Is Software-as-a-Service the Epicenter of Digital Transformation?
Companies searching for the ideal cloud partner must make sure the services being supplied are in line with corporate objectives and mission-critical goals. Such alignment is crucial for businesses, particularly when they want to increase their reliance on the  SaaS solutions checklist for their digital projects. SaaS digital transformation is one of the cloud models that also supports crucial beliefs of enterprises, such as fostering positive relationships with cloud partners.
SaaS is a popular option for businesses wishing to integrate digital capabilities into their core business strategy and a successful business model for digital transformation technology improvements. Businesses that seek out best-in-class solutions from top cloud service providers are quite likely to have examples of SaaS digital transformation process speed up.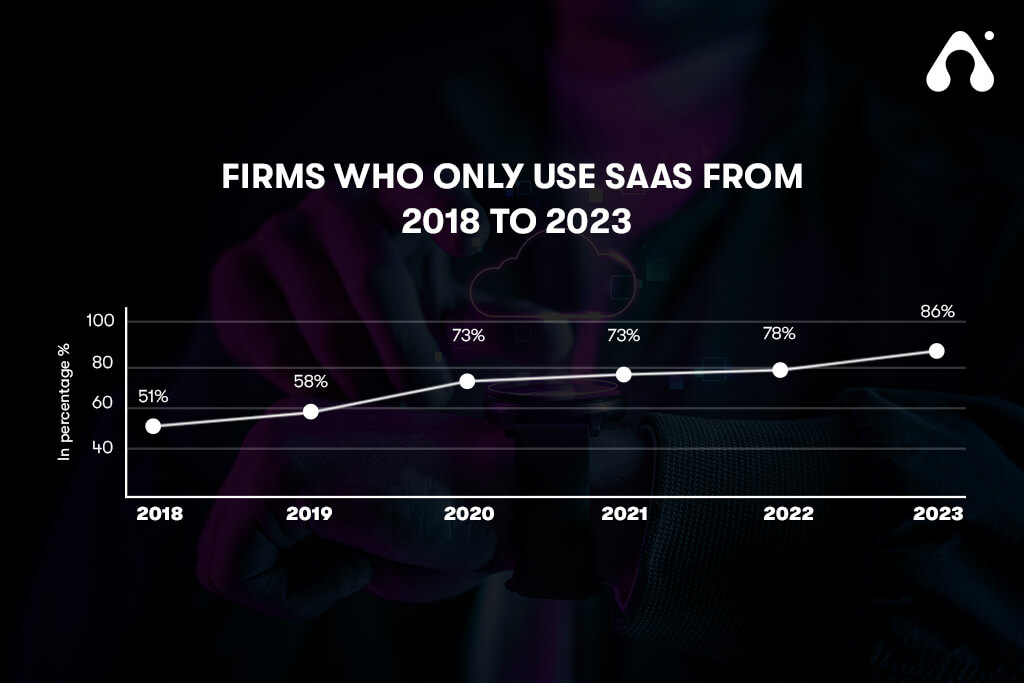 What are the benefits of SaaS for Digital transformation?
1- Scalability
SaaS solutions offer a wide range of scalability, increasing the number of users that may use the product. SaaS may expand on cloud infrastructures and dynamically scale hardware needs.
2- Innovation
One of the main advantages of SaaS is that it accelerates innovation, allowing businesses to provide their clients with easier and quicker access to cutting-edge technologies. It does away with the conventional method of comparing the prices of software upgrades and their implementation.
3- Mobility
With the help of a SaaS solution, businesses may provide their staff members remote access to software tools and data without the need to install any software. Additionally, it eliminates the requirement for VPN access. This advantage of SaaS is crucial for businesses to retain operational effectiveness and support a productive, distributed staff.
4-Cost
SaaS solutions assist businesses in lowering the total cost of ownership associated with maintaining and upgrading conventional software. They eliminate the need for planned downtime, IT personnel needed for program upgrades, and infrastructure expenses associated with growing or installing software.
Software as a Service: a market on the rise
The widespread use of Cloud services has recently had a significant influence on the digital market; in fact, even businesses without an IT infrastructure have been able to embrace IT solutions to enhance their internal operations and their company. In some ways, cloud and SaaS services, in general, have ushered in a new era of digitization and a burgeoning industry.
According to Markets and Markets' report from 2021, the market for digital transformation will expand at a 19% compound yearly growth rate over the following five years.
 In most nations, the phrase "digital transformation" has already become popular in both the public and commercial spheres that's why are companies shifting to SaaS? With investments in the cloud services industry following behind.
As businesses consider the aforementioned advantages, SaaS accounts for a considerable portion of this spending. SaaS is also cost-effective, allowing small businesses to carry out their plans for digital transformation with little investment and essentially no requirement to hire specialized personnel. For such businesses, digital transformation means broadening their commercial horizons while still remaining competitive in the global market.

Strategy for Cloud-enabled Transformation
You should be able to connect to cloud computing trends for digital transformation may help modern firms realign their business processes by this point. The modern digital economy places priority on maximizing different areas with the features of cloud and SaaS services. And for that, they require a successful company plan.
1- Technology Selection: By taking into account the organization's goals, the present structure, and procedures, there are four important components of a strategy that are required to make the "correct" change towards optimization.
2- Data Requirement Analysis: You may select technologies and establish your needs by working closely with a cloud enablement partner. Finding legacy technologies that might cause experience barriers in your entire growth path is a crucial component of this.
3- Process Mapping:- A thorough analysis of data systems would show the proper input regarding existing data, discover subpar data kinds, and eliminate superfluous or unwanted data. Before integrating them for the transition, your technology partner might offer to lay out a strategy to audit existing data and develop a knowledge base of the new data type.
The business process must concentrate on how to realign resources & operations to better serve consumers, which is both the most important and challenging aspect of any plan with digital transformation cloud adoption. 
Six reasons to adopt Cloud and SaaS for the Digital Transformation of Business
SaaS: Should You Use It? It's fast rising to the top of the list of issues that businesses are now confronting. More and more businesses are rethinking whether to purchase on-premise software or sign up for Software-as-a-Service, particularly in light of the success of firms like Salesforce.com. 
Through 2015, SaaS will significantly outperform market growth, predicts Gartner. This is especially valid for front-office software, where adaptability and creativity are essential.
While overall costs are a key part of the choice, businesses need also take into account several other material and intangible aspects before making a software acquisition.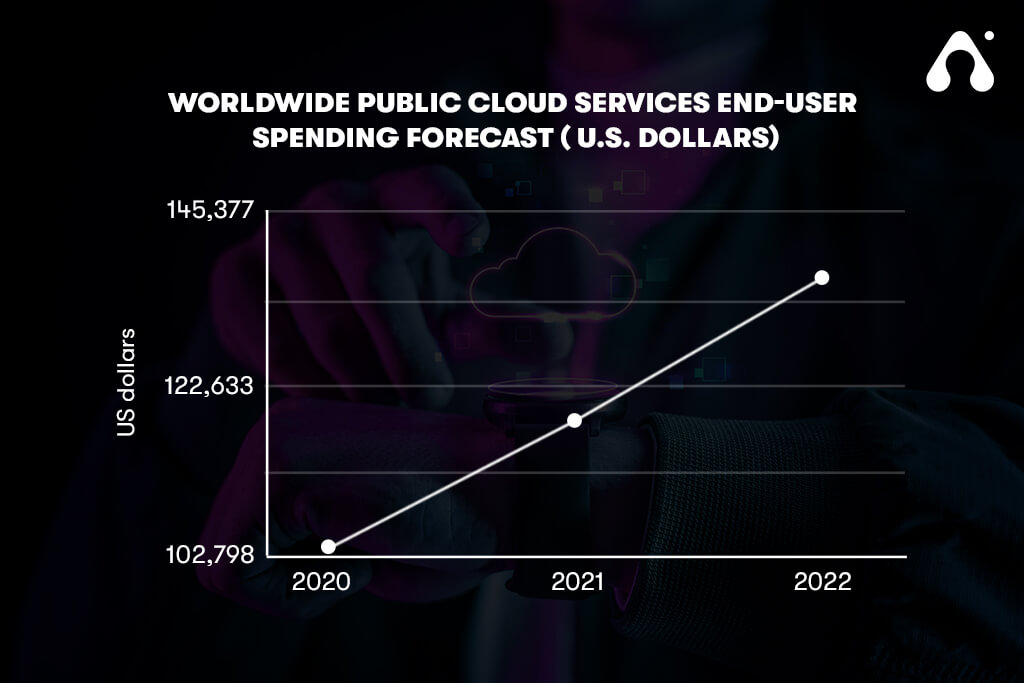 Six reasons why businesses should adopt cloud and SaaS were recently outlined by us.
1- Total cost of ownership
Many businesses contrast the cost of on-premise software with the ongoing cost of a SaaS subscription when assessing a purchasing decision. These figures are significant, but they don't account for the whole cost of ownership. In addition to the cost of the program itself, on-premise solutions also call for extra hardware, staff for upkeep and support, network monitoring, management tools, and support expenses that are generally 18 to 20% of the license. 
Many of the above-mentioned expenses are covered by the subscription fee under the SaaS model, which not only results in a cheaper total cost of ownership but also eliminates complexity and overhead.
2-
Resource costs
The yearly cost of maintaining and operating software systems, according to Gartner, can be up to four times that of the initial investment. In reality, maintaining and operating current systems and infrastructure can consume up to 75% of a company's overall IT expenditure. Because internal resource expenses are reduced with cloud-based apps, their financial benefit is increased.
3-
Ability to try before you buy
When it comes to purchasing software, many businesses do so without having a clear grasp of the benefits it will bring to their operations. Without initially testing the system, they make a sizable upfront commitment in the form of a capital expenditure, which is a dangerous decision for such a significant, high-profile spend. Most SaaS services allow businesses to test or pilot the software initially to see whether it has any commercial value.
4-
Ongoing vendor accountability and engagement
Large upfront licensing costs are paid to on-premise software suppliers, who immediately realize the full value of your purchase. You are now in charge of continuing software maintenance after deployment. Vendors of SaaS, on the other hand, have an economic incentive to guarantee your continued success. Your usage and happiness are essential to their entire recurring income business model.
Digital Transformation is 'not possible' without Cloud Computing
Plans for digital transformation trends are dependent on how strategically sound the IT infrastructure is. It might be difficult for enterprises to take advantage of new prospects with a traditional infrastructure. The cloud is the catalyst for all new business opportunities, whether enterprises are expanding their healthcare infrastructure, providing consumers with new material to stream, using robots in their warehouses, or opening their next cloud quick-service restaurants.
Regardless of the goals of the digital transformation with cloud transformations, computing is a must for business transformation. By extending products and services to everybody and everywhere, constructing highly resilient business models, and syncing contemporary and old systems, the cloud computing paradigm is generating cost savings and innovation potential.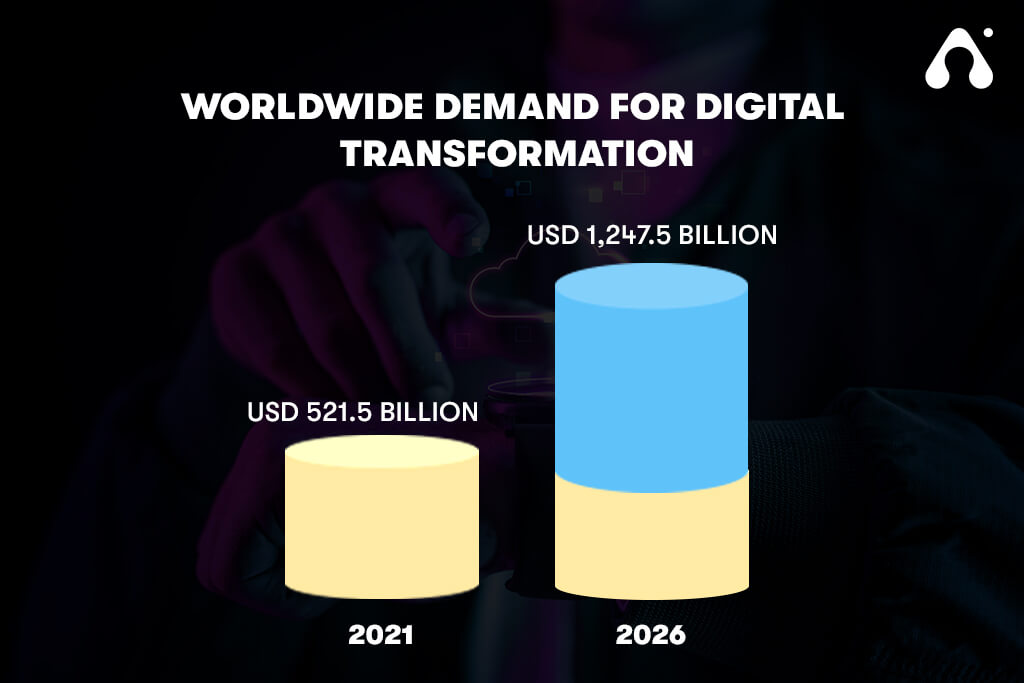 How Appventurez Can Help you in Accelerating Your Business With Cloud and SaaS?
Although going to the cloud is not something to be taken lightly with software It solutions, firms that do so often receive various benefits. However, the success of a company's cloud migration is heavily dependent on how well it is prepared. Because of the trust that comes with competent migration assistance, a company may opt to begin the cloud transformation process.
If you are considering making the transition to the cloud, Appventurez is a mobile application development company that will help you in accelerating your business with the cloud, reduce the risk of disruption, optimize cloud costs, and simplify the governance of cloud data. Contact us for cloud transformation services, and know more about how we can help support your cloud transformation.
FAQs
1- How does cloud computing help digital transformation?
The creation or modification of business processes, culture, and customer experiences to adapt to shifting business and market dynamics is accomplished through the use of contemporary digital technology, including all varieties of public, private, and hybrid cloud platforms.
2- Why does a digital transformation accelerate?
To thrive in the challenging economy of today, a firm must move quickly and adapt to changes; otherwise, it may struggle to remain relevant and competitors may overtake it in the market. This is the ultimate justification for accelerating digital transformation.
3- Why do we use SaaS transformation?
It is used to assess operational preparedness, identify significant gaps, and detail the actions needed to bring a SaaS portfolio to fruition – all prioritized in a road map designed for speedy, efficient change. We strongly believe in the importance of multidisciplinary collaboration.
---

Ashish Chauhan
Global Delivery Head at Appventurez
Ashish governs the process of software delivery operations. He ensures the end product attains the highest remarks in qualitative analysis and is streamlined to the clientele's objectives. He has over a decade of experience as an iOS developer and teams mentorship.
---