XPOLogistics, UPS supply chain management, DHL supply chain, C.H. Robinson Worldwide to name a few are on the list of top logistics and transportation service providers worldwide. Logistics automation is supporting these top-level transportation companies to lead the market. The companies' adoption of automation and digital transformation is proof of how the world is driving by technology and automation.
Taking the same thread of transportation and logistics management, there is a one hyped word called-transportation project management software. Though hyped but it is the TMS software that eliminates the need for an extensive number of teams for monitoring, managing, and tracking deliveries. TMS software is meant for managing both inbound and outbound logistics operations and management.
As mentioned logistics and transportation business is large and managing everything through a pre-existing TMS is a little challenging as deliveries are eventually getting more surged. This makes businesses come up with questions like either to go ahead with tailored transportation management system TMS as per their needs or to opt for any commercial solution.
Keeping these questions in mind while attending to the need of how to choose the right transportation management system, here is the blog explaining everything about TMS and how to get started with the one.
What Is A Transport Management System TMS?
Transport Management System TMS is a logistics platform using modern technology for helping businesses plan, execute, optimize, track the movement of goods, either when receiving or sending. For the receiving and sending of the goods, proper documentation and information are required for the completion of delivery. TMS is considered the core part of large supply chain management (SCM) systems. 
A few top names in the world of logistics and transportation are- 
C.H. Robinson Worldwide
Penske Logistics
FedEx Logistics
XPO Logistics Inc
UPS Supply Chain Solutions
Who Uses Transport Management System TMS?
Transport Management System TMS is used by the business for sending, receiving goods and freight including- 
Manufactures
Distributors
Retail businesses
eCommerce companies
Third-party and fourth-party companies offering TMS services
Transport Management System TMS– The Categories Divided
Not just understanding how to choose the right transportation management system, it is also crucial to be aware of the options available under TMS if you are getting started with it. 
The available options are- 
On-premises TMS
Cloud-based TMS
Custom logistics app development
Let's understand these transportation project management software in detail-
On-Premises TMS
On-premises TMS can be installed and run locally to the hardware, the TMS software is basically installed at the company's headquarters. The On-premises TMS offers a great number of transport management software features like- 
Security
Security lets one have control over all the data a firm has with no-third party access over them. The data though is stored locally in-house which makes on-premises solutions vulnerable to cyber attacks, or any mishappening that might result in loss of data. 
Functionalities
On-premises optimization software provides transport management software features for a fixed price. The functionality sometimes makes the whole process a little complex. The software associated with it can be customized, however, it requires reliability to the experts working outside along with showcasing support related issues too.
Scalability 
For scaling on-premises TMS, one will be required to purchase additional hardware. If in case, you are willing to expand your business to another location, you need to purchase new hardware and software.
Cost
On-demand premises do not require one to pay on a monthly basis for using the software. However, there is a significant cost associated with hardware and ongoing maintenance cost. Upgradation cost also has to be taken every time one wants a new version.
Data Exchange
For data exchange between departments and offices in different locations is challenging and requires additional software for remote access. On-premises transportation management system TMS cannot be operated when employees are working remotely.
Cloud-Based TMS
Cloud-based TMS offers transport management software features
Security
Security is the first thing when it comes to cloud services including regulatory compliance, data encryption. However, using cloud services, controlling the data relies upon the third party. Also,  you will be requiring the latest version of the provider's software application. 
"Also read- Top cloud computing trends"
Functionality
Transport management software features come decked up with cloud offering businesses the opportunity to cover all their requirements. Also, there are chances when other vital features go hand in hand creating a challenging environment to choose the right feature as per business.
Scalability
Using SaaS, scaling the application is possible which is further handled by SaaS providers. The cost might vary depending upon app scaling. 
Data Exchange
Cloud-based TMS software can be integrated with external Warehouse Management System (WMSs), proprietary solutions, invoicing systems, for data exchange. 
Cost
Companies providing third party logistics software offer subscription-based business models asking for monthly prices. Other than that, TMS providers also offer payment plans based on functionalities required. 
Custom Logistics App Development
There is already the best TMS software for brokers, the best TMS software for carriers, and ready-made solutions available, however, there are companies who tend to create their own TMS solutions. 
Clad with some pitfalls too, these custom logistics app development carries their set of benefits too like- 
Functionality
When doing transportation management system development, businesses can opt for only transport management software features they want while creating a simplistic interface using in-built onboarding. 
Data exchange
Through custom APIs during transportation management software, businesses can exchange information in a standard data format with other resources like enterprise resource planning, stakeholder management, and other software solutions within the organization.
Security
The custom TMS solutions make businesses the owner of the product while ensuring no external party or third party gets access to the data. 
Scalability
After highlighting the necessity of scalable application building, it should be put in the software architecture, otherwise, it will be difficult to scale the solution rightly.
Cost
Other than how to choose the right transportation management system, it is also crucial to know the initial investment for building the system. The cost of building a customized system though is a little higher as compared to the monthly subscription cost.
Understanding the core of the transportation management system TMS, it is now time to have a look at the features it too. 
Top Transport Management Software Features
Price Calculators
For calculating the cost of fuel, wages given to the drivers, vehicle costs, deprecation amounted to the vehicle (in case of own), price calculators should be there in TMS. Also, many times, prices are higher on some days, week or month, thus, a price calculator should have the intelligence of calculating these amounts too. The price of delivery should be calculated easily for users too.
Load Planning
Load planning is a time-consuming task for a company loading and shipping goods and freight. A transportation management system TMS thus minimizes the process within a few minutes through algorithms. 
By adding filters, one can filter things like warehouse, order type, route, commodity grow up, account, delivery date, and others. From the users' side, constraints like pickups, delivery dates, tracking, and others can be managed too.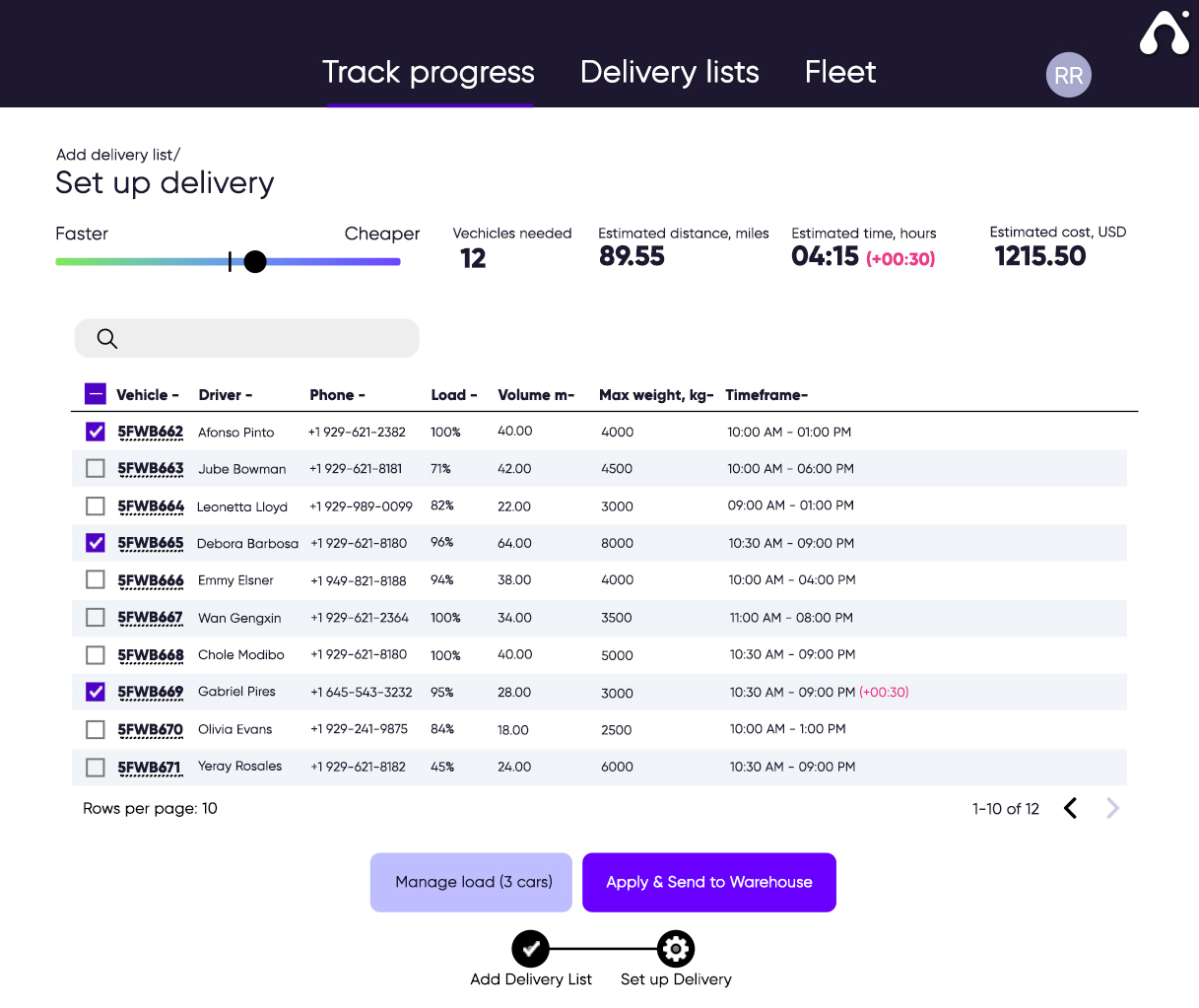 Route Planning
It is quite apparent, wrong routes or poor routes result in higher fleet costing. Thus, for saving those extra costs, route optimization is essential. Through route optimization, truck loading and multi-stop schedules can be efficiently done.
Shipment Tracking
Shipment tracking is the best thing to track the shipments that help in identifying and solving problems related to delivery that usually affect customers. Also, offering offline capabilities is the best thing that helps users to track the movement of goods. 
From the side of the truck or freight carrier drivers- when a truck enters the poor connectivity zones or no connectivity area, offline mode helps them in reporting the delivery status to the business and also to the user. 
Integration With Other Software
The Transport management system software should have the ability to integrate with other software products. This helps in ensuring business continuity. It can be integrated with CRM systems, accounting software, warehouse, along with the option of payment gateways. 
Other than that, the TMS software can also track documents and meet the needs of the users too along with supporting languages, and handling both metric and imperial units.
Modules For Transport Management Software TMS
Distributed Order Management (DOM)
The basic OMS software is capable of managing order fulfillment through a limited number of channels both way- online and offline. However, when it comes to managing several storefronts and warehouses, a single TMS system cannot take the load for all the orders. This will result in the wrong and delayed deliveries along with poor customer service and fleet time mismanagement. 
To eliminate such issues, Distributed Order Management (DOM) is meant for managing order deliveries, allocation, and distribution to various systems. 
DOM offers businesses- 
Multiple order placement through channels that can be brought into one place
Offers a holistic view of inventory management
Provides instant updates to the order status
Manages complex customer requirements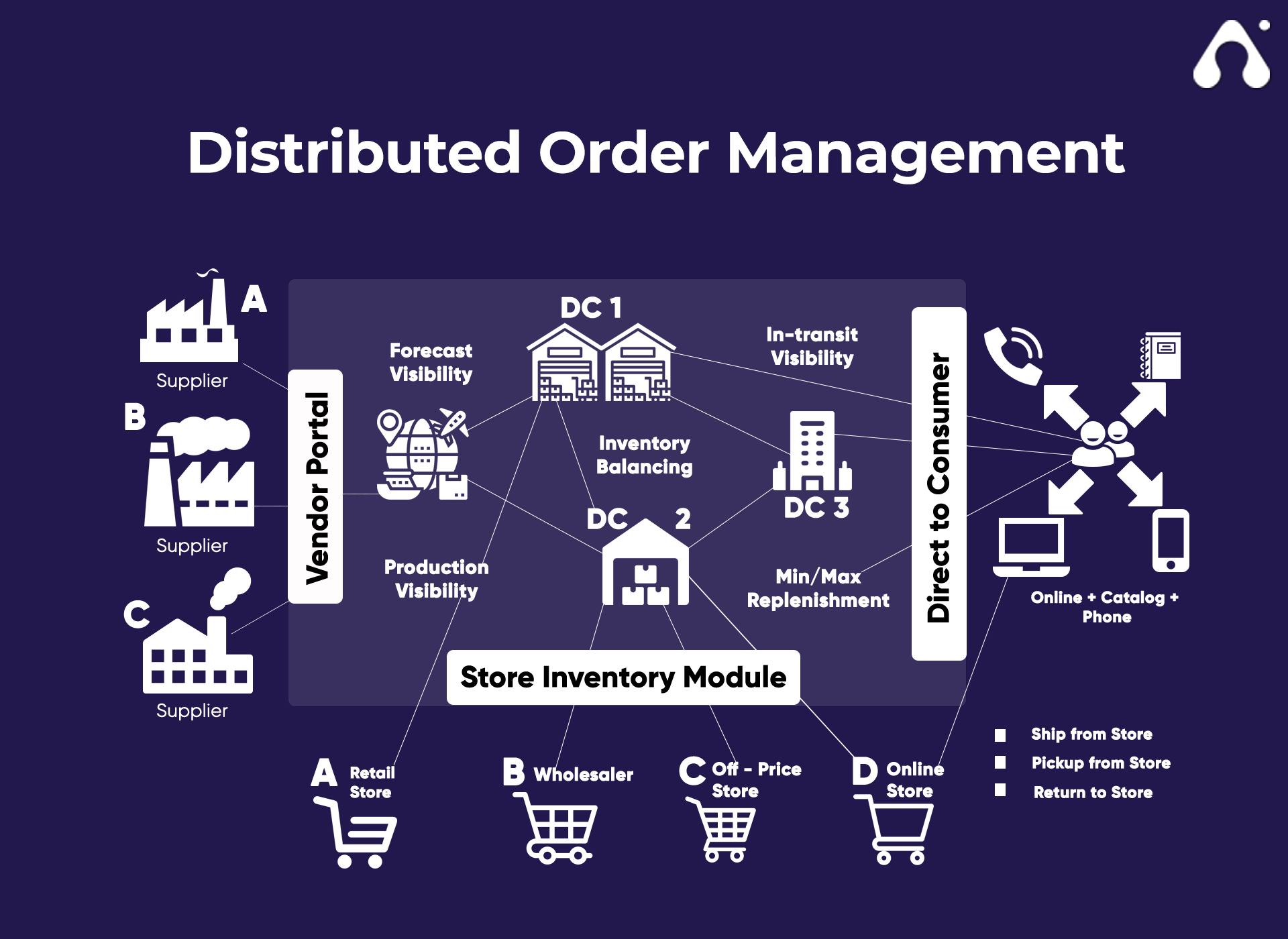 Exception Management
Exception management takes care of all the unexpected or exceptional situations that require a responsible person to handle the situation. 
The unexpected or unusual situation can still be managed in small firms however, the situation gets adverse when it comes to large businesses managing more than a hundred shipments a day. To solve the issues there, a subsequent amount of time is required.
To overcome unexpected incidents, Exception management software takes care managing time in several ways-
With the help of a CRM system, managers can see the status of inventory and in the case that requires support can solve the query instantly
Through reporting functionality, managers can be informed about issues during transportation in case of an unexpected incident
Rules meant for managing exceptions ensures efficiency in logistic processing through context-based solutions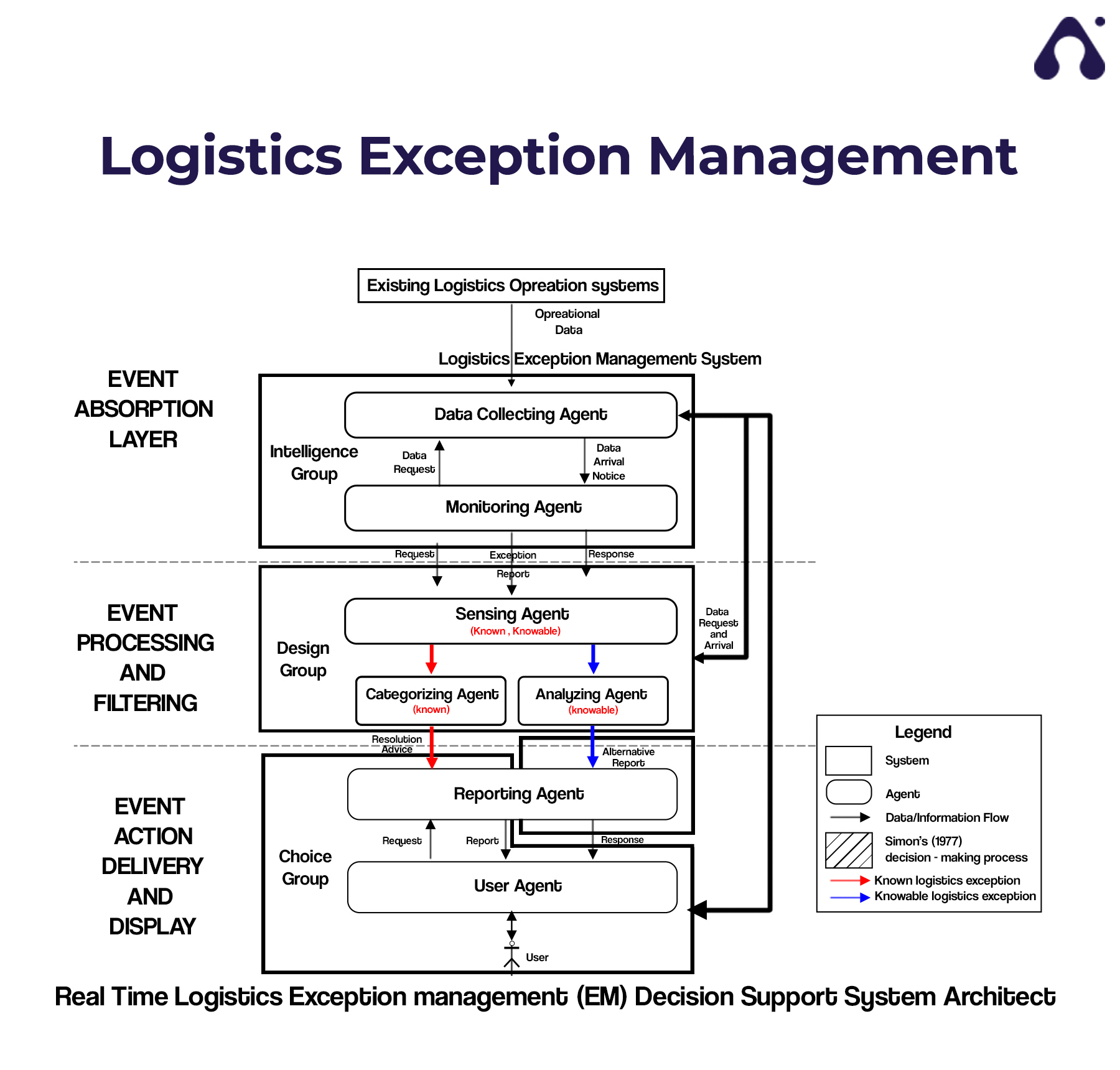 Getting the understanding of transportation project management software, let us now move to the next section of the blog showing the cost to develop a TMS software. 
How Much Does It Cost To Develop A TMS vs Ready-Made TMS?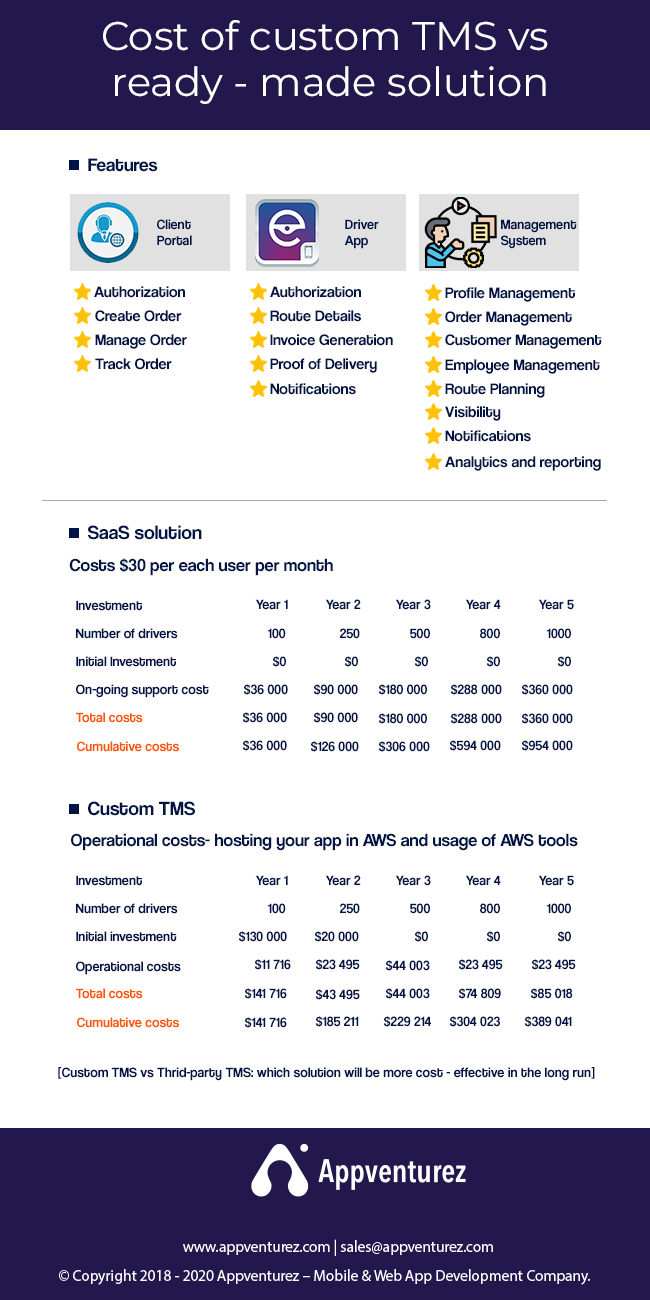 Custom TMS solutions cost a little less for a longer period of time, however, the initial phase of the software might be economical but as and when features and requirements change, the cost of it will also change or increase. 
So if you are willing to have TMS software for your inventory management and fleet management, we, the leading mobile app development company, can help you.
Meanwhile, here are a few Top TMS solution for businesses available- 
Top TMS Software Solution For Businesses
3Gtms
BluJay
Cloud Logistics
Descartes
JDA
Kuebix
Manhattan
MercuryGate
Oracle
SAP
TMC
TMW
Transplace
Now that you have reached the ending of the blog, there are still things you should definitely consider before getting started with transportation project management software.
How To Choose The Right Transportation Management System ?
Know Your Business
To begin with, transportation project management software is to know your company will be leveraging the features of TMS. By understanding what and how your business work will further provide you the gist to create a solid working foundation.
Here are a few things you should definitely look at- 
The transportation mode the company will ship with
The total number of shipment managed by your firm
Can you serve multiple locations?
If there are ample number of people who can manage multiple shipping processes
Know Your Goals
After knowing your business, focus on understanding your final goals. Getting an understanding of your goals, you can opt for the right TMS solution. Prepare yourself with questions like- 
Check out if you need a complex TMS solution for handling a huge fleet and inventor or you want to go ahead with user-friendly TMS for non-technical users
The TMS solution you will be picking can fulfill your growing business needs or not
The cost required for TMS implementation
How much time will be required to learn the system
If you would need to integrate internal systems too
Understanding The Market
Without understanding the market and the TMS service providers, you will never be able to end with the right destination. Thus, get a closer look at the market and see how it is offering what and at how much spending. Once you will be aware of all this, you can simply eliminate those who will not be offering the required transport management software features. 
Understanding The Apt TMS 
After the completion of all the research and views, you can simply nod yes to the best TMS service provider. Now, you will be required to look for the specific TMS solution in order to make things more fluent and smooth. 
Meanwhile, here are a few questions you should definitely look at and answer- 
The client testimonial for the given TMS along with the user's feedback
If the TMS will work nicely with the team 
If you will be getting any additional benefits from the TMS' community
Know if the TMS is user friendly and provides you a nice and decent UI too
Can the TMS you will be investing in bring you great ROI
The TMS has the potential to grow as and when your business will grow too
If you can manage all the modes of transportation through the given TMS
This is the end of the blog about how to choose the right transport management software for your business. In case of any doubt or you would like to discuss something more in detail, connect with our experts today!
---
---